PINELLAS COUNTY, Fla. – On Monday, February 22, 2021, Pinellas County Deputies arrested 13-year-old Isabella Bailey-Hopkins for threatening a school shooting at Pinellas Park Middle School.
Investigators received an anonymous tip on the night of Sunday, February 21, 2021 stating Bailey-Hopkins had threatened to shoot up her school.
In a Snapchat post, which was reposted to TikTok, Bailey-Hopkins said, "I'm Can't be the only one who want to shoot up my school, not going to do it just a thought." It then reads, "Are you ok, no it's Monday tomorrow."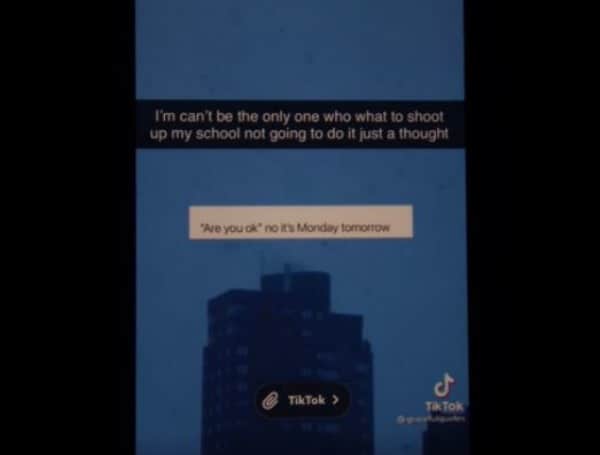 When Bailey-Hopkins realized people were screenshotting her post, she removed it. It was followed by a separate post saying, "For all you that reposted, it was a joke and I did not mean it."
Deputies met with Bailey-Hopkins and her parents during the investigation.
Baily-Hopkins admitted to posting the threats and said it was, "just a joke."
Bailey-Hopkins was arrested and transported to the Pinellas Juvenile Assessment Center. She was charged with one count of Written Threats to Conduct Mass Shooting. Deputies say Bailey-Hopkins does not have access to any firearms and she did not appear to have the means to carry out the threat.
The Pinellas County Sheriff's Office offers a social media resource to parents called, "A Toolbox for Parents." The toolbox provides resources to help parents in protecting their families while online and can be found at www.pcsoweb.com.
Login To Facebook From Your Browser To Leave A Comment