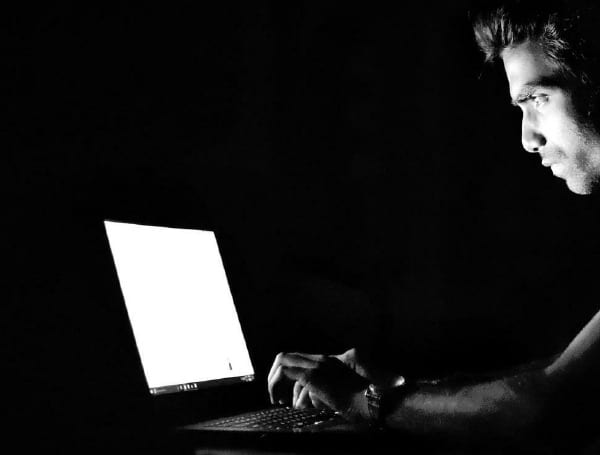 Cybersecurity is a critical issue in today's world. As we move further into the 21st century, the risk of cyber attacks continues to increase.
Businesses and individuals must be aware of the dangers and take steps to protect themselves. This write-up will discuss some of the most critical cybersecurity issues you can find in 2022. It will also provide tips on how to stay safe online.
The number of cyber attacks is on the rise. In fact, there were over 12 million cyber attacks in 2020 alone. Cybercriminals are becoming more sophisticated, and they are using new methods to target their victims. Cybercriminals use a variety of techniques to gain access to people's personal information. For example, they may use phishing emails, malware, or other social engineering techniques to trick people into revealing their passwords or other sensitive information.
Social engineering is a type of cyber attack that relies on human interaction to trick people into revealing sensitive information or performing actions that they would not normally do. For example, a cyber criminal may send an email that appears to be from a trusted source, such as a bank or government agency. The email may contain instructions to click on a link or open an attachment. If the person clicks on the link or opens the attachment, they may download malware onto their computer. This malware can then be used to gain access to the person's personal information, such as banking passwords and credit card numbers.
Cybercriminals are also using AI and machine learning to automate their attacks. For example, they can create programs that can bypass security measures and target specific victims. As a result, cyber-attacks will continue to become more sophisticated and more challenging to defend against.
In the news: Lakeland Attorney Files Suit Against Supervisor Of Elections In Hillsborough, Allegations Of "Zuck Bucks," Violating Florida Sunshine Law
One of the most common types of cyber attacks is phishing. Phishing scams are designed to trick people into giving up personal information such as passwords or credit card numbers. These scams can come in the form of emails, text messages, or even pop-up ads. It is essential to be aware of these scams and never click on links or attachments from unknown sources.
Another thing to be aware of is ransomware. Ransomware is a type of malware that encrypts your files and demands a ransom to decrypt them. This can be a devastating attack for businesses as it can lead to the loss of important data. Ransomware attacks are often carried out by email, so it is important to be cautious when opening emails from unknown senders. In 2021, Ransomware attacks rose by 92.6%. Compared to 2020 with 1,388 reported attacks and 2,691 in 2021. 
It is not just through the form of emails that cyber criminals attack; they also use phone calls as a way to scam people. This is known as vishing. In a vishing attack, the attacker will call you and pretend to be from a legitimate organization, such as your bank. Then, they will try to trick you into giving them sensitive information, such as your credit card number or social security number.
For example, in early 2020, there was a vishing attack that targeted people who had recently filed their taxes. The attackers pretended to be from the IRS and told the victims that they owed money. They then asked for the victim's credit card number so they could process the payment. This is just one example of cybercriminals using vishing to scam people.
1) Use strong passwords and never reuse passwords.
When creating a password, make sure to use a mix of letters, numbers, and symbols. Avoid using easily guessed words like your name or birthday. It is also important to never reuse passwords. If a cyber criminal gets access to one of your accounts, they will try to use the same password to gain access to your other accounts. There are a few ways you can create strong passwords:
– Use a password manager: A password manager program helps you generate and store strong passwords. Some popular password managers include LastPass and Dashlane.
– Use two-factor authentication: Two-factor authentication adds an extra layer of security to your accounts. With two-factor authentication, you will need to enter your password and a code that is sent to your phone. This makes it more difficult for cybercriminals to gain access to your accounts.
– Use biometric authentication: Biometric authentication uses something unique about you, such as your fingerprint or iris scan, to verify your identity. 
2) Be cautious when clicking on links or opening attachments.
As we mentioned before, phishing scams are often carried out through email. Therefore, be cautious when clicking on links or opening attachments from emails, even if they appear to be from a legitimate sender. If you are unsure about an email, you can contact the company directly to verify that it is legitimate.
It would help if you also were cautious when downloading programs and only downloading programs from trusted sources. Cybercriminals will often create fake versions of popular programs that contain malware.
3) Buy a Faraday bag.
A Faraday bag is a type of bag that blocks electromagnetic fields. This means that it will block signals from your devices, such as Wi-Fi and Bluetooth. This can be useful if you are worried about your device being hacked through these signals.
Some people also use these RF shielded pouches to protect their credit cards from skimming devices. Skimming devices are placed on ATMs and can be used to steal your credit card information. 
Buying a Faraday bag is a simple and effective way to protect yourself from cyber-attacks.
4) Keep your software up to date.
One of the best ways to protect yourself from cyber attacks is to keep your software updated. Cybercriminals often take advantage of security holes in outdated software to gain access to devices. Keeping your software up to date can close these security holes and make it more difficult for cybercriminals to hack into your device.
You should also set your devices to install updates automatically, so you don't have to worry about manually installing them.
5) Use a VPN.
A VPN, or virtual private network, is a type of security software that encrypts your internet traffic. This makes it more difficult for cybercriminals to intercept your data and steal sensitive information.
VPNs are beneficial when you are using public Wi-Fi networks, as these networks are often unsecured.
6) Backup your data.
Backing up your data is essential if your device is lost or stolen. It is also helpful if you accidentally delete important files or if your device is infected with malware.
You should back up your data regularly and store the backups in a safe place, such as an external hard drive or cloud storage service.
7) Use a security program.
Installing a security program, such as an antivirus or antispyware program, is an excellent way to protect your device from malware. These programs can detect and remove malicious software from your device. The types of programs you need will depend on your device and how you use it.
For example, if you only use your device for browsing the internet, you may only need an antivirus program. However, if you use your device for online banking or shopping, you may also want to install an antispyware program.
In conclusion, there are many things you can do from this year to protect yourself from cyber-attacks. By following the tips we've listed above, you can make it more difficult for cybercriminals to access your devices and steal your information. Cyber security is an important issue, and it is essential to help raise awareness about the steps you can take to protect yourself.
Visit Tampafp.com for Politics, Tampa Area Local News, Sports, and National Headlines. Support journalism by clicking here to our GiveSendGo or sign up for our free newsletter by clicking here.
Android Users, Click Here To Download The Free Press App And Never Miss A Story. Follow Us On Facebook Here Or Twitter Here.
Copyright 2022 The Free Press, LLC, tampafp.com. All rights reserved. This material may not be published, broadcast, rewritten, or redistributed.
Login To Facebook From Your Browser To Leave A Comment