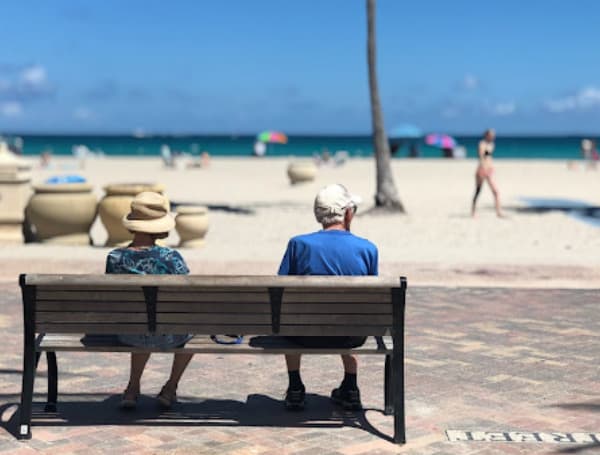 Retirement is something that many people look forward to throughout their lives, even if only tangentially, knowing that unless they can retire early, retirement often comes with the day-to-day realities of being a little older and having excess needs.
But there's no need to worry about that. Many retirees stay active and do their best to enjoy their time, for some people, this can even provide them with a renewed sense of purpose and ambition.
A good way to think about this is to plan what you might like your retirement life could be, according to tastes you know you have and desires (such as staying near your family), that you most wish to see come to light. Of course, making adjustments to these plans as we get older and learn more about ourselves is thoroughly valid too, and can help us express who we are from now into the future.
In this post, then, we'll discuss some advisory considerations that you may not have thought through, so that when you make your plans, the result is sure to be that much more enjoyable:
What Hobbies Or Pastimes Do You Enjoy?
In retirement, it's important to fill your days. Otherwise, it's very easy to fall into the no-obligation and no-task lifestyle, where we watch television all day, or only exist for basic recreational activities. Some people enjoy this and can make the most out of it, but an equal number find that this makes them stagnate.
It's good to apply the productive mindset you had when you were working to your recreation, in that learning how to enjoy yourself in a structured, interested format can help you thrive from now into the future, without any of the stress that might have been associated with the responsibilities you held before.
A good question to ask at the beginning is "what hobbies or pastimes do I actually enjoy?" You may be surprised at your answer. Joining a sailing club could be a fantastic place to begin, or learning an instrument and playing with band members of a similar age, or simply vacationing in new areas, or perhaps the same areas by scouting the best alternative to a holiday cottage can be a fantastic place to start. 
This helps you ensure your day-to-day life remains as vibrant as it possibly could. In the long run, that really does make a profound and honest difference.
Who Do You Wish To Spend It With?
Perhaps the second most important question after "what am I going to do?" is "who would I like to do it with me?" In retirement, that can mean plenty of things. It might define how close you live to your family, or what offers you take up, such as living in the household of your child now they have a large spare room to offer and the willingness to take you in.
Or, perhaps you wish to spend it with your partner and to go through thick and thin to make it in a new country, to enjoy your retirement on the beach, sharing hobbies and responsibilities in comfort. It's good to lay out what those who you appreciate wish for too, and come to a compromise or a balance if those two approaches differ.
What Cultures Do You Love?
In retirement, many people now have the chance to adopt global thinking, that is, to consider moving somewhere abroad or to visit so often that the culture of a place becomes embedded in their DNA.
It's not uncommon for British retirees to find a beautiful home in Spain or France and to live there contentedly, enjoying the gorgeous food and better weather as well as the more laid-back, open and freer culture there. It's worth asking this question, because settling down into a culture and environment you love can truly help define your approach as loving and more enjoyable than you had anticipated. It will also help you schedule trips, or make moves towards ownership of a holiday home, even considering a move to a new location with the best focus in mind.
How Flexible Are You?
Depending on your personality type and the kind of interests you have, it's perfectly acceptable to consider just what kind of lifestyle is right for you and if doing what everyone else deems appealing is not necessarily a great fit.
For some, retirement is the beginning of a great adventure where jet-setting around the world, taking cruises, and generally being more active now that they don't have a job to worry about is key. For others, settling into an area, tending to a garden, learning to cook more, reading often, and going for nature walks with their dog sounds like the idea of heaven.
It's okay not to do "the done thing" and get a vacation home or visiting your family every single weekend around the country, if you just want to live peacefully. Asking what your flexibility level is can help you make decisions that benefit you (in line with your partner's disposition too), such as if investing in that timeshare is actually worth it, or if you'd rather live near your family members rather than purchasing prime real estate next to the waterfront. In other words, this is a question that can help you format your choices more easily.
Do You Plan To Work As It Suits You?
For some, retirement can open up the possibility of working again, only this time in running their own business. Perhaps you wish to implement your own online crafts service, or even own a bed and breakfast hotel. You may think that buying and selling antiques could be a good use of your time, too. All of this is possible, and works well if you're careful enough to achieve it.
In this way, you'll find that planning a retirement lifestyle is sure to be freer and easier, and at least know the reasoning behind your decisions before you begin to make great investments.
Visit Tampafp.com for Politics, Tampa Area Local News, Sports, and National Headlines. Support journalism by clicking here to our GoFundMe or sign up for our free newsletter by clicking here.
Android Users, Click Here To Download The Free Press App And Never Miss A Story. Follow Us On Facebook Here Or Twitter Here.
Login To Facebook From Your Browser To Leave A Comment