PINELLAS PARK, Fla. – UPDATE: This man has been located safe and with family. On December 31st, at approximately 08:30 AM, officers responded to a residence in the 7700 Blk of 75th Way (Pinellas Cascades Mobile Home Park) about a missing adult. Officers learned a 71-year-old male subject was missing from the residence and was last seen the night prior.
The subject, Hipolito Melendez, just came to the United States on 12/30/2020 to stay with his family due to medical complications.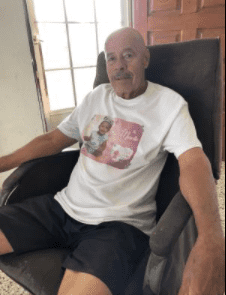 This morning, Mr. Melendez was no longer at the residence and left with his suitcase. It is believed Mr. Melendez is attempting to return to Puerto Rico, where he is from.
Mr. Melendez was last seen wearing a grey t-shirt with a red "Champion" symbol on his left chest with dark color shorts and gray shoes. Mr. Melendez has a black suitcase on wheels with all of his belongings. Mr. Melendez goes by the nickname of "Paulo."
If anyone has seen or knows the whereabouts of Mr. Melendez, they are asked to contact the Pinellas Park Police Department at 727-369-7864 and reference Mr. Melendez's name.
Login To Facebook From Your Browser To Leave A Comment