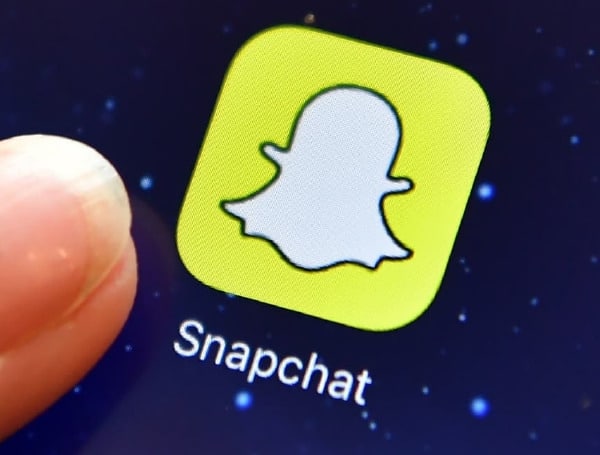 An 8th-grade student in Florida has been arrested after threatening a school shooting while using Snapchat with his friends.
On Thursday, Marion County Sheriff's Office (MCSO) deputies arrested 13-year-old Rowan Thomas Callahan-Nesler for Electronic Threat to Conduct a Mass Shooting.
According to deputies, on January 12, 2023, a student at Horizon Academy called deputies to report that another student posted photos of what appeared to be firearms in a group chat on the Snapchat app.
In the news: Florida Woman Out On Bond For Fentanyl Trafficking, Arrested For Meth Trafficking
The pictures were captioned "which one for Friday?"
The student also sent another photo of a different handgun stating, "or this?"
The reportee was able to identify the student sending the messages as Callahan-Nesler.
Other individuals in the chat said they were not going to school Friday because of the threats, at which point Callahan-Nesler stated, "I'll bring an AK instead if you don't like the 1911s." He also asked the students in the chat to show the pictures to a specific teacher, stating, "Tell her I'm gonna be there for her."
Deputies immediately went to Callahan-Nesler's residence, where they spoke with him and his mother. When interviewed, Callahan-Nesler denied sending the photos. However, when the images were shown to his mother, she confirmed the handguns belonged to them.
In the news: Detectives Investigate An Apparent Murder-Suicide In Unincorporated Clearwater
The firearms in the pictures were determined to be CO2 BB guns; however, they are replicas of real handguns and look nearly identical to real handguns. Callahan-Nesler later admitted to sending the messages and photos, stating he sent them for "fun." Callahan-Nesler was arrested, transported to the Marion County Jail, and then to the Department of Juvenile Justice for further processing.
Sheriff Billy Woods said, "Parents, Snapchat was not an app created for children. However, they have convinced parents to let them on the app, because 'all their friends have it' or they want to use the filters. Whatever the reason, this app is not a place for children. This student put fear into his fellow students because of what he was posting on this app. We are grateful that more than one called in to report it."
"I want to remind everyone, the law is clear," added Sheriff Woods. "If you make a social media post that people reasonably interpret as a threat to commit a mass shooting or to kill or harm another person, you should expect to be arrested. I will not tolerate my young citizens being fearful of going to school because you want to send threatening messages for 'fun' on Snapchat."
Android Users, Click Here To Download The Free Press App And Never Miss A Story. Follow Us On Facebook Here Or Twitter Here.
Login To Facebook From Your Browser To Leave A Comment