By Geoff Fox
SUN CITY CENTER – The lobby at the Sun City Center Chamber of Commerce was bustling with activity.
One local businessman was speaking with Kristy Mahoney, the chamber's member liaison, while another spoke with executive director Lynne Conlan.
Other members were talking outside the area's de facto town hall, as the phones inside rang steadily.
Dee Williams, a 91-year-old woman who volunteers at the chamber two days a week, smiled amid all the activity.
"I'm not a person to sit around, I have to be doing something," Williams said. "My husband John died in 2011 on Thanksgiving Day. The chamber made an appeal for volunteers in 2012, and I said, 'I want to volunteer.'
"There's nothing more permanent than temporary. I enjoy doing this. I get to meet a lot of people."
For 14 years, she has also volunteered regularly at the Critter Adoption and Rescue Effort (CARE) in Ruskin.
A former president of the Sun City Center Republican Club, Williams learned early to appreciate a strong work ethic and the virtues of staying active. She was raised by her grandparents in rural southeast Missouri before the family moved to Indianapolis, Indiana when she was a teenager.
She had studied business in high school and went into the workforce upon graduating. For several years, she worked at a local Moose Lodge before becoming a secretary at Western Electric, which manufactured telephones for AT&T until it closed in 1986, when Williams retired.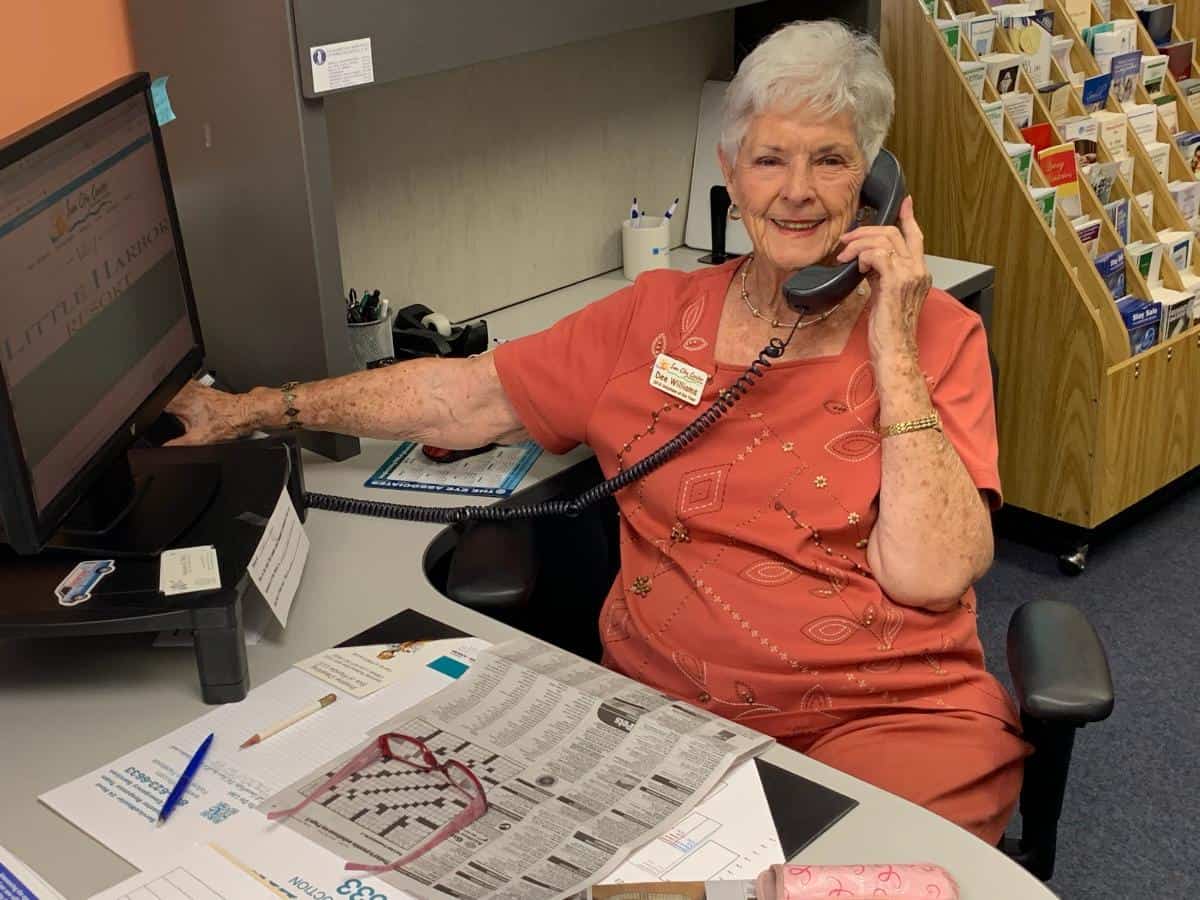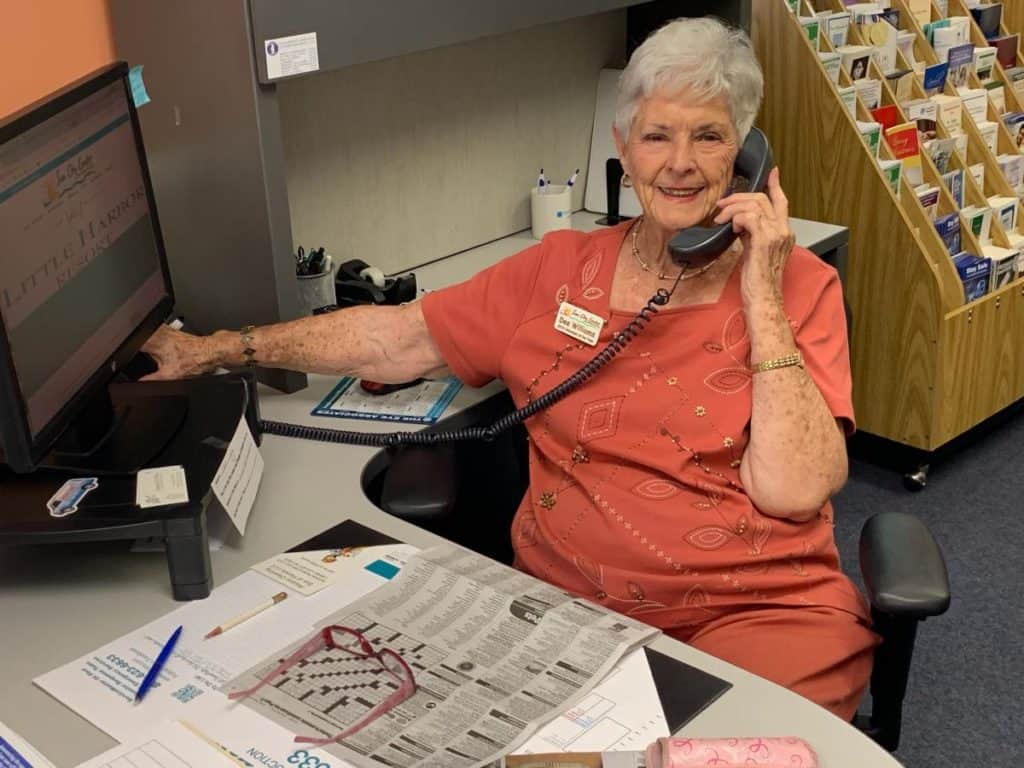 At Western Electric, she met John to whom she was married for 57 years; John started in production control and worked his way up to line supervisor. Together, they raised daughter Kim Droege, who now also volunteers at the Sun City Chamber.
"She's determined and energetic, a force to be reckoned with," Droege said of her mother. "She's very no-nonsense, more of a behind-the-scenes type of person."
Droege described her mother's childhood as "extremely humble."
"Her dad died when she was a baby and her grandparents didn't have much money," Droege said. "They were sharecroppers. You couldn't get much lower, but they were determined, they were survivors and they persevered. Her grandfather was legally blind. He instilled in her a desire to escape her circumstances and be something.
"She's still very driven. That sort of determination and aspiration extended into me. She worked at a time when other moms didn't. The bar was set high (for me) at an early age."
Droege is also now retired and stays active in the community. Besides volunteering at the chamber, she hosts a radio show, "Connecting with Kim," on Sun Radio 96.3, WSCQ FM , and is President of the Wisconsin Club of SCC.
"I feel very blessed to have such a great mom and still have her in my life," Droege said. "She's still very active and in such good health."
Conlan, the chamber's executive director, described Williams as "autonomous."
"She just comes in and does whatever needs to be done, whether it's answering the phone or talking to people who stop in looking for the post office or a dentist," she said. "If I had to answer those calls all day, I'd never get anything done. I want to be like her when I grow up."
After retiring, Williams said she briefly slid into complacency – hardly her nature.
She corrected it post-haste.
"I found myself getting lazy," she said. "I kept putting things off until tomorrow, then tomorrow would come, and I'd put it off again. I knew I had to stop that, because I have to be under the gun.
"I do all my own laundry, housework and yardwork. Tomorrow, I'll probably wash my car."
And help more animals.
And answer more phones.
And meet more people.
That's who she is, and she doesn't intend to change.
Login To Facebook From Your Browser To Leave A Comment