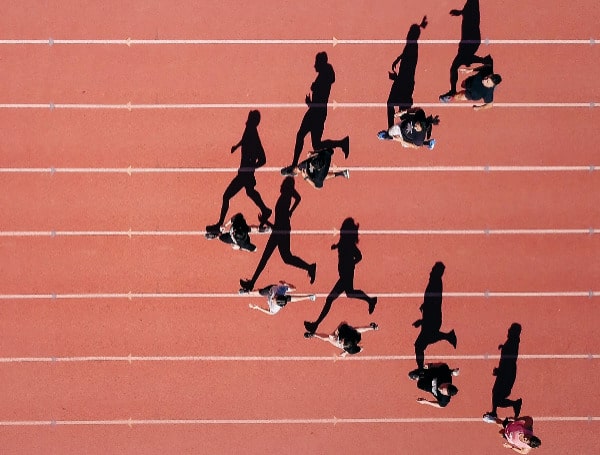 The Alaska State Board of Education voted on Thursday to support a regulation banning boys from competing on girls' high school athletic teams, according to The Associated Press.
The board delayed its initial vote on the issue in July after hearing hours of testimony and receiving 1,400 pages of written comments, according to the AP.
The board voted 7-1 to support the measure in a special session, and the proposal now heads to Republican Alaska Attorney General Treg Taylor for approval.
In the news: San Francisco Activists Set Up Rogue Drug Injection Site As Overdoses Soar
"If a separate high school athletics team is established for female students, participation shall be limited to females who were assigned female at birth," the regulation reads, according to the AP.
"The decision to approve this proposal is a direct attack on Alaskan students who simply want to play sports, like any other kid," Michael Garvey, advocacy director for the ACLU of Alaska, said in a press release.
"The decision before us today is difficult with the main question of how to balance inclusion, competitive fairness and safety in high school girls athletics," board member Lorri Van Diest said before the vote, according to the AP.
Multiple states have enacted laws that prohibit student-athletes from competing on athletic teams that do not match their biological sex.
In the news: White House Spokeswoman KJP In The Dark About Biden Official Limiting Beer Drinking
Republican Florida Gov. Ron DeSantis signed in 2021 a ban on biological men participating in women's sports in public schools. Then-Republican Arkansas Gov. Asa Hutchinson signed a similar bill in March 2021.
"But the issue at hand is not gender identity. It's performance differences between biological males and biological females and the competitive fairness that that implies," board member Bob Griffin said, according to the AP.
The Alaska Board of Education and the ACLU of Alaska did not immediately respond to the Daily Caller News Foundation's request for comment.
Android Users, Click To Download The Free Press App And Never Miss A Story. Follow Us On Facebook and Twitter. Signup for our free newsletter.
We can't do this without your help; visit our GiveSendGo page and donate any dollar amount; every penny helps
Login To Facebook To Comment