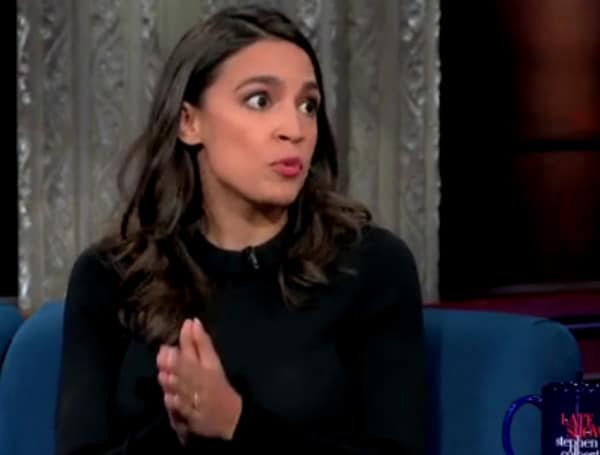 The Biden administration's war on gas stoves was apparently short-lived. But it lasted long enough to snare a top Democrat in hypocrisy and lies.
The controversy began on Monday, when Commissioner Richard Trumka Jr. of the Consumer Product Safety Commission told Bloomberg News of gas stoves, "This is a hidden hazard. Any option is on the table. Products that can't be made safe can be banned."
By Wednesday, CNN was reporting that the White House "asserted that President Joe Biden does not support a ban on gas stoves after a federal consumer safety official suggested that such a proposal was on the table." CNN was not alone as the liberal media tried to walk this back on Biden's behalf.
In the news: Florida Gov. DeSantis Uses Gas Stove Controversy To Troll Biden
However, Biden's quick reversal and distancing from Trumka did not stop New York Democratic Rep. Alexandria Ocasio-Cortez from shooting from the lip on social media.
On Wednesday, columnist Charles C.W. Cooke of the National Review noted how quickly AOC jumped into the fray, despite her having nothing to say on the topic previously.
"This is one of the creepiest parts of modern progressivism. AOC had never tweeted about stoves before yesterday, but, when she did for the first time, her tone was one of weary condescension toward the bitter enders whom she's been trying to inform for years," Cooke tweeted. "It's cultish."
He included screenshots as proof.
One of them showed AOC lecturing GOP Rep. Ronny Jackson of Texas about his alleged failure to grasp the gravity of the situation.
"Did you know ongoing exposure to NO2 [nitrogen dioxide] from gas stoves is linked to reduced cognitive performance?" she tweeted at Jackson, a former White House doctor who treated both former Presidents Barack Obama and Donald Trump.
Besides that, Cooke posted the results of his search for AOC's previous comments about gas stoves. There were none, of course.
In the news: Florida Board Of Education To Consider School Library Employee Training On Indoctrination
But it was Jackson who turned out to be the master troll on this topic.
AOC's tweet about NO2 and cognitive decline was linked to Jackson's earlier tweet, in which he said, "I'll NEVER give up my gas stove. If the maniacs in the White House come for my stove, they can pry it from my cold dead hands. COME AND TAKE IT!!"
After she responded, he answered with a photo of AOC in her kitchen
The focus of the photo: AOC's gas stove.
"@aoc says gas stoves cause 'reduced cognitive performance' – yet she uses a gas stove?" Jackson tweeted.
"Is this a self-diagnosis? AOC, as a medical doctor, I can tell you this: what's wrong with your head IS NOT caused by stoves. Something WAY BIGGER is causing your decreased cognitive function!"
Boom. Mic drop.
Android Users, Click Here To Download The Free Press App And Never Miss A Story. Follow Us On Facebook Here Or Twitter Here.
Login To Facebook From Your Browser To Leave A Comment