April 22, 2020
By Sarah McCormick
As the days drag on, the urge to get out and do something has been bubbling up inside everyone across the nation as most states are under safer-at-home orders per government recommendation. As we all await the lengthy and strategic re-opening process,  things can be a bit tense in our homes and minds, as being virtually 'locked in' has taken its toll.
If there's anything good to be said about the COVID-19 virus, it's that it's given us the gift of time and opportunities to partake in things we hadn't previously had much time to do. Things like spending more family time with one another, re-connecting with loved ones we may not have previously had the desire or time to connect with, indulging in hobbies we hadn't had time to enjoy, and maybe even finding new hobbies to get involved with. Maybe you've had time to read that book you've been meaning to read, clean out closets and find things to donate, spend some time on home improvement projects. More importantly, maybe the current events, and even the fear, have driven us to forge a new connection with God, and strengthen our spiritual walk with prayer.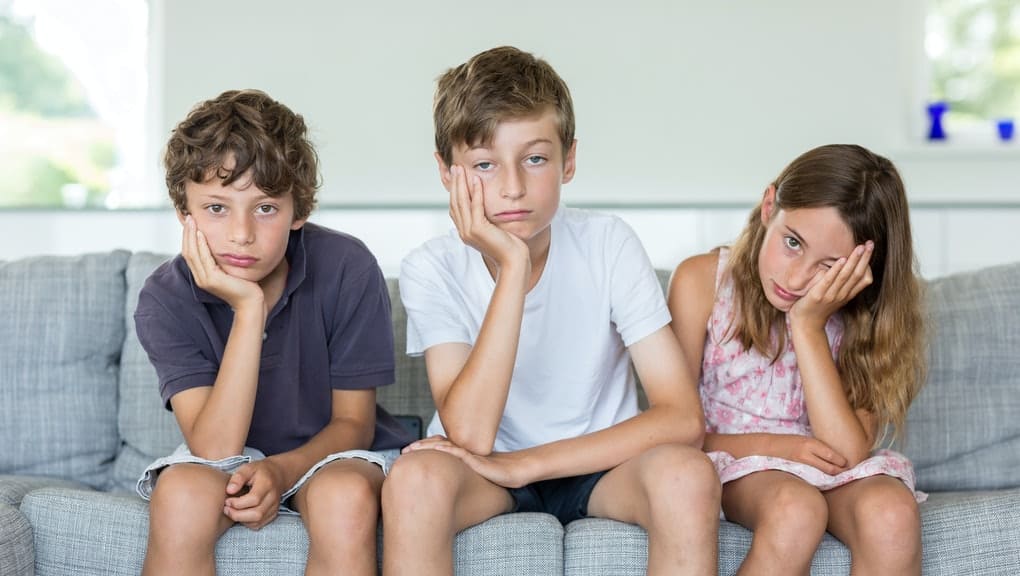 Whatever you've been spending your time on, maybe you're just feeling burnt out and ready for life to get back to what it once was. Life as normal is probably going to take some time, even after the country has re-opened. There will still be sickness and getting over the hump of this uncertainty and trying time is flat out going to take some time. A new-normal is more like what we will all be experiencing for a while to come.
For those who have been bored out of their minds and who are finding themselves in a weird place mentally – and justifiably so, as this is unlike anything any of us have ever seen before – we wanted to offer some enticing ideas and hope.
Get Outside
There's just something about getting outside that is good for the soul. Whether you spend time taking a walk, jog, bike ride, water your garden or start a garden, sit and read a book, or even watch your kids play, spending time in the sunshine will always lift your spirits and invigorate your soul. It also works as a sort of therapy for those who are sick of staring at the 4 walls of your room. Light therapy in the form of sun can truly lift your spirits and make you generally more optimistic, healthy, and happy. Additionally, as some states move into Phase 1 of the re-opening plan set out by President Trump, some cities and counties are slowly re-opening parks and trails, giving you even more options to get outside and enjoy nature.
Listen to Soothing Music
Music has some magical capabilities in terms of altering our mindset and swaying our feelings. Certain types of music are scientifically better than others, however, at lifting our minds out of a negative mindset. If you generally listen to classical music, chances are you will find calming and enlightened feelings naturally. However; if your music of choice is generally heavy metal, you may want to consider listening to something different. By listening to music that is in the 432 Hz range, which most mainstream music is not, you will notice a dramatic increase in elevated feelings and feelings of happiness, unlike any other music you may have listened to before. YouTube is filled with various options such as Above and Beyond, which is all 432 Hz.
Try some Yoga
Even if you've never done Yoga before, now is a great time to start. Yoga is something anyone of any age can do, and mainly involves loads of stretching in various positions and angles. Many of the stretches are held and elongated, and the focus is inward on breathing and slow movements. Mindfulness and bringing yourself into the present moment will help to re-center your mind, leaving you feeling relaxed and ready for bed, or capable of taking on the day ahead. The great thing about Yoga is you can do it any time of day or night and you won't be affected negatively either way. It doesn't tend to give you a boost of energy as your heart rate isn't elevated like when you do cardio. But it will give you a sense of calm, and it can be quite addicting once you begin. You can find lots of free Yoga videos online for both beginners and more experienced participants.
Pick up an Old Hobby
If you can't remember the last time you did that thing you used to love, go ahead and pick that thing up again. If you used to love dabbling in oil painting, break out your paints and brushes and anything you may have available to paint on – a canvas, an old jar, anything – and have fun. If you used to love curling up with old books, unpack one from that box you stuffed into the attic, make a cup of tea, and curl up with a blanket on the couch and indulge. Maybe you used to love looking at baseball cards or that stamp collection. Break them out and have a ball! Once loved, always loved.
Spend Family Time
There's no better way to spend a day than with our children or significant other. Do something special for them. Pinterest is filled with ideas as is YouTube. Maybe make a book about them and give it to them as a gift. Get the kids involved in the kitchen with you for some snacktime or mealtime memories none of you will soon forget. Lay outside on blankets with telescopes and find star constellations. Make smores while you're at it. Carve out some time after the kids are in bed for a romantic evening with your significant other. The only limit is your own imagination.
Laugh
There is no better medicine in the world than laughter. Find a funny movie and settle in for a relaxing, hilarious night. Tell your kids corny jokes to make them laugh. Do something silly to make your spouse laugh. Watch 'try not to laugh' videos on YouTube with your kids and spouse and make a game of it. There are a million ways to laugh and bring laughter, and there's no better gift you can ever give than a smile or a laugh. Laughter is the best medicine during this time– indulge in as much as you can handle, and feel better in no time.
Login To Facebook From Your Browser To Leave A Comment