NEW YORK, NY. – NYPD responded to a bomb threat reported at the Empire State Building Sunday.
A person dialed 911 to report that a bomb would be detonated inside of the building at noon, according to reports. Investigators from the NYPD Critical Response and Bomb Squad investigated and found no threats.
NYPD Chief of Department Terence Monahan said in a tweet, "After an investigation by patrol officers, NYPD Critical Response and Bomb Squad, at this time there are no credible threats to the Empire State Building."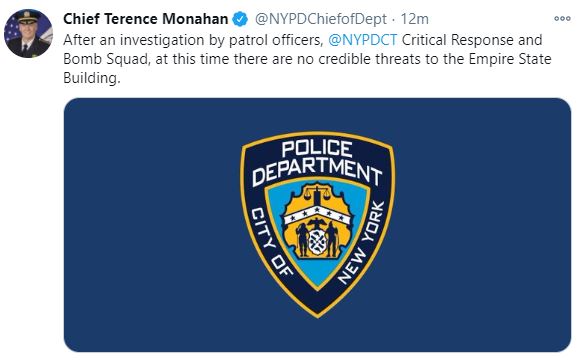 We will update this story if more information is released on this investigation.
Login To Facebook From Your Browser To Leave A Comment