TAMPA, Fla. – Ivette Colon, a mother who lost her son to a September 18, 2018 shooting incident which is murky in truth and details, has filed a legal Complaint in the Hillsborough County courts.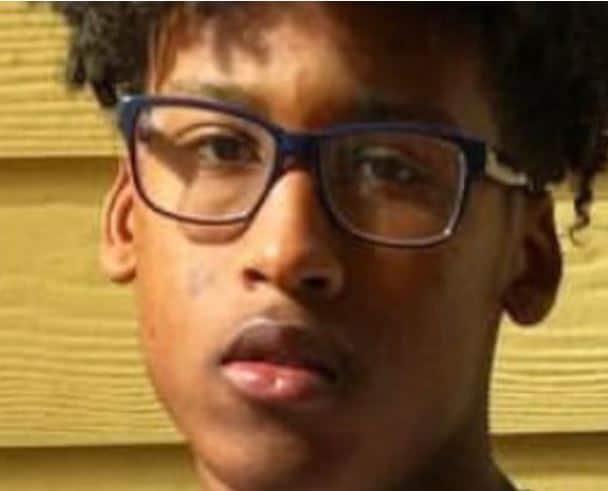 Aaron Peralta was only 18 when he died—sitting on a sofa at his friend Nygeria Burton's apartment in Tampa, in the early morning hours of September 18, 2018, with a rifle in his hand.
Rashad Hill, Burton's then-boyfriend, entered the apartment and, in a negligent and unsafe manner, took the rifle from Peralta. It was loaded.
Within seconds, Hill, now in possession of the rifle aimed it at Peralta's head and "negligently or inadvertently" shot Peralta.
According to the complaint, Hill and Burton worked furiously' to clean up the scene, removing fingerprints and hiding the rifle. They then put Peralta's dying body in Hill's car and sped off.
According to Colon's attorney, Calvin Robinson of St. Petersburg, Nygeria called the police after Hill left. When police arrived, she defied their orders and continued to clean up the apartment, which affected the ability to obtain necessary evidence for the investigation.
After Hill left Burton's apartment with Peralta still alive in his car, he allegedly attempted to push Peralta out of the vehicle, near the fire station at 5706 30th Street North in Tampa. According to the complaint, Peralta sustained additional injuries from this.
In the process of attempting to dump Peralta, Hill encountered a firefighter whom he falsely told, "he shot himself."
Hill allegedly said that he was attempting to get help, but there was no hospital nearby. He then fled the scene leaving Peralta's body behind.
According to Colon's Complaint, Hill returned to Burton's apartment.
It's believed that Peralta could have recovered from the gunshot wound, but sustained additional injuries from Hill, who wished to discard him without calling emergency services.
However, no charges have been filed against Hill or Burton, which coincides with comments made by Colon's attorney, Mr. Robinson. Both Hill and Burton have traffic and driver license citations, but there are no records of police charges or State of Florida actions related to this incident.
Under Florida's "Wrongful Death Act," Ivette Colon is seeking damages, expenses, and other compensation for her deceased son Aaron Peralta's estate, which appoints Colon and Aaron's daughter as beneficiaries. The Defendants in the case are Rashad Hill of Gibsonton and Nygeria Burton of Tampa.
Count VI in the legal complaint alleges Hill and Burton lied to police in a conspiracy to "hinder prosecution or otherwise effectuate the escape of conviction for Defendant Hill." It is from Colon's legal complaint and attorney commentary that this story is told.
Attorney Robinson said, "Mrs. Colon needs closure."
The Free Press – Tampa will continue to report on this alleged crime as new developments occur.
Publishers Note: While The Free Press will always be free for our readers, and ad-supported, we are asking our loyal readers to consider a monthly donation of $3 to maintain our local journalism and help us grow, as we ramp up ad sales locally.
We thank you all for your consideration and for supporting local journalism
Login To Facebook From Your Browser To Leave A Comment