HILLSBOROUGH COUNTY, Fla. – Snapchat. It's got a history of being used as a trap for young, vulnerable children too innocent to understand the circumstances in which they find themselves on social apps.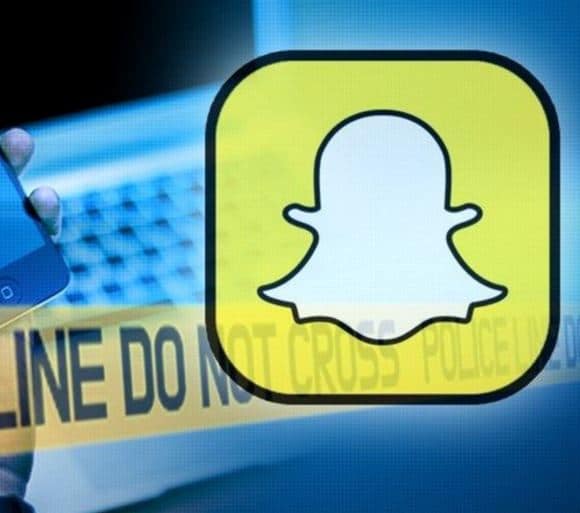 In particular, Snapchat has been criticized as a haven for child predators. Once again, a local 13-year-old child was psychologically abducted and took nude pictures of herself, which were downloaded on Snapchat to the perpetrator "james_g5320," according to the Hillsborough County Sheriff's Office.
He threatened to rape her if she did not submit photos, claiming he was ex-military. He also wanted the child to send photos of fondling her pet dog and being inappropriately touched by her brother, both demands of which she refused to comply.
The crime happened on July 21, 2020.
The Hillsborough County Sheriff's Office described the incident and indicated the girl was fearful she could be traced to her location through her IP address, so she submitted the nude photos. A search warrant was obtained by Judge Cynthia Oster the same day it was requested and requires Snapchat to provide it with information of user "james_g5320" account, including their identifying information, images, videos, comments, chats, and location data.
A brief overview of Snapchat's rules and regulations claims it cooperates with law enforcement generally, "as is possible." They also forewarn that corporate merger, acquisition, financing, or other transactions may access and share private user information with other companies transactionally involved. They also state, "Keep in mind that the users who view your snaps, chats and any other content can always save that content or copy it outside the app." Snapchat tradition is to delete current photos and other activity within a specified period, typically 24 hours, unless the user commands otherwise.
The photo messaging service was warned in 2013 that its security measures left the app company vulnerable. Weeks later, its security was breached, with 4.6 million users' names and phone numbers published online. This security breach was reported worldwide in January 2014. Six years later, what might we expect with child predators on the loose in our kitchens, living rooms, and bedrooms.
In an interview with WBUR, Professor Adam Scott Wandt said, "Snapchat has become a haven for child predators to be able to both exchange child pornography with each other, and to be able to induce children to send pictures of them to the predator. And we're also seeing difficulty in law enforcement being able to investigate due to the safeguards Snapchat has in deleting both snaps and 'stories' after certain amounts of time."
With updates to the Snapchat application, users can now share the exact location, including homes, of where they are when they send a Snapchat.
The new "Snap Map" tracker means people can view the area, town, and street where users are, and they can even zoom in enough to see houses. Users can locate their "friends" on a map and lets users search for places such as schools and see videos and pictures posted by children inside. Snap Inc, the company behind Snapchat, said the location sharing was an opt-in feature and "ghost mode" can be enabled so location is not shared.
Hillsborough County Sheriff, Chad Chronister said, "The internet can be a great resource for young people to stay connected, especially during a global pandemic, but it comes with its own set of dangers. There are countless ways children can fall victim to predators online. It is vital for parents to teach their children to be cautious before connecting with people they don't know in real life on social media. Parents should not be afraid to look through their child's phone or computer, monitor who is on their list of followers, and have open and honest conversations about what behavior is and is not appropriate online."
We will update this case as information from HCSO is made public from the investigation.
Publishers Note: While The Free Press will always be free for our readers, and ad-supported, we are asking our loyal readers to consider a monthly donation of $3 to maintain our local journalism and help us grow, as we ramp up ad sales locally.
We thank you all for your consideration and for supporting local journalism.
Login To Facebook From Your Browser To Leave A Comment