TAMPA, Fla. – Local coffee roaster Buddy Brew Coffee opened its eighth location, in the Heights Public Market at Armature Works, on April 22.
Tampa Mayor Jane Castor joined Buddy Brew co-founders Dave and Susan Ward for the ribbon-cutting celebration.
"This year has not been easy. But Buddy Brew has opened not one but two locations during this pandemic," Mayor Castor said. "Buddy Brew has been a good friend to the Tampa community and I'm happy to be here to support this wonderful new addition here at Armature Works."
"Armature Works is a perfect fit for Buddy Brew, and we already feel right at home," said Dave Ward. "We are so thankful to all who contributed to making this beautiful new space, and we are excited to continue bringing people together to connect over a cup of high-quality specialty coffee, and celebrate our beautiful city."
The full-service coffee and espresso bar will be open seven days a week. It will serve hot and iced coffee beverages as well as BOLT cold brew, Original and Nitro, on tap. The breakfast menu includes pastries, breakfast sandwiches and Hale Life vegan donuts. The lunch menu features Buddy Brew's signature avocado toast with poached eggs, among other entrees.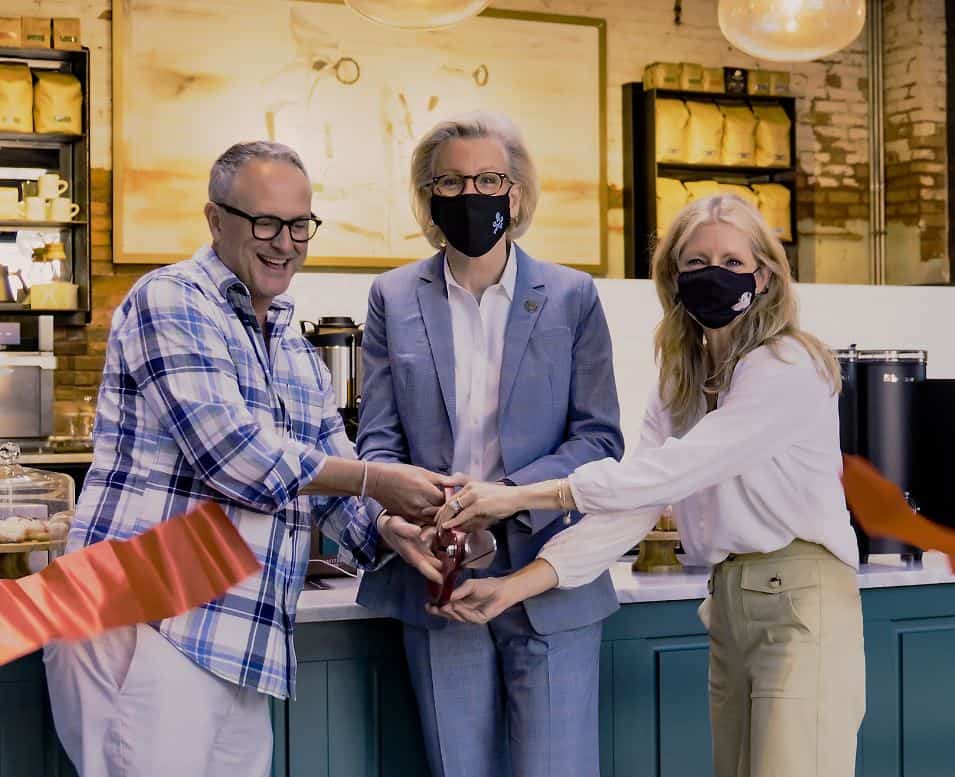 Buddy Brew joins 19 other dining establishments in the historic venue. The 433-square-feet space has a Carrara marble bar, which provides seating for six. The space features original art by Ron Francis and custom metalwork artist Alex Rodriguez Wilkes.
Buddy Brew at Armature Works is open 11 a.m.–10 p.m. Monday through Thursday; 11 a.m.–11 p.m. Friday and Saturday; and 11 a.m.–9 p.m. Sunday.
Login To Facebook From Your Browser To Leave A Comment