June 9, 2020
By: Deborah Childress
In Nerene Prince vs. Genesis Bedding Group, LLC and SOFLO Mattress, Inc., a case of cancer diagnosis and required treatments were allegedly the cause of a termination filled with lies and obstruction to an individual in need of continuing health insurance.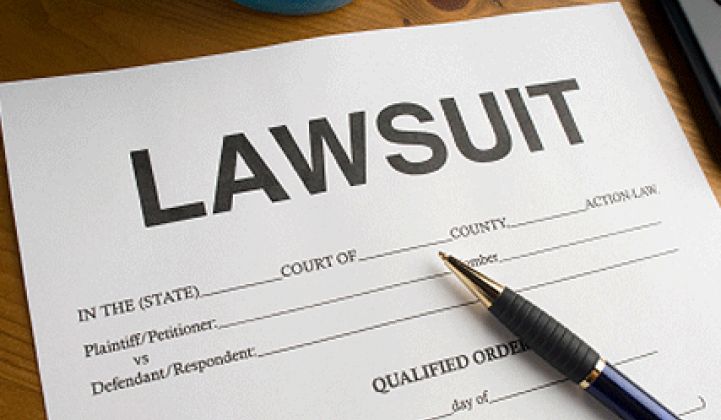 The case was filed in the Hillsborough County Clerk of Court on June 2, 2020, as a disability/handicap discrimination and unlawful termination in violation of the Florida Civil Rights Act, Chapter 760, Florida Statutes ("FCRA").   According to the lawsuit, the "Plaintiff is seeking damages including back pay, front pay, compensatory damages, punitive damages, and her attorneys' fees and costs."
Both businesses listed as defendants are owned by the same individuals, and office and facility space, officers and directors, managerial and office staff, and scheduling and operations function as if they are one company. There is some deviation in individuals who occupy positions on the board of directors.
Both companies enjoyed access to the employee services of the Plaintiff, Nerene Prince. There were occasions where the joint sharing of the Plaintiff's employment was exercised, requiring her to concurrently serve both entities.
Ms. Prince worked for the joint operations from April 2017, until her allegedly unlawful termination in October 2018.  She was promoted after initially serving as a temporary employee, and in July 2017 was promoted to Customer Service Manager.  Ms. Prince was demoted, however, to Customer Service Representative after her cancer diagnosis and its required surgery.  From May 7 to May 21, 2018, Ms. Prince completed her medically-necessary surgery and recuperated.  She returned to work immediately thereafter, to discover her demotion. 
However, there were no disciplinary or performance actions made against her to cause the demotion.  In August 2018, the companies' human resource manager began making derogatory statements about Ms. Prince and advised employees to "stay away" from her, due to side effects of cancer surgery.  When Ms. Prince addressed this issue with the human resource manager, she was mocked to her face.  The manager did not extend an apology for her actions, even after admitting she also made derogatory remarks to other employees.  Under FCRA, (the Florida Civil Rights Act), according to the lawsuit, these actions are considered acts of discrimination.
In August 2018, Ms. Prince was transferred from SOFLO Mattress to Genesis Bedding to continue employment in a nearly identical capacity.  The transfer, however, caused Ms. Prince to lose her health insurance.  Upon contacting the human resource manager to discuss the issue, she was told to apply for county-sponsored health insurance.  When Ms. Prince explained her income would not allow her to afford health insurance in this manner, the human resource manager told her to claim she was separated from her partner to obtain the insurance.  Ms. Prince declined to accept the recommendation, as it was a fraudulent act and insisted that she have access to health insurance through the company.  She was denied such access.
On October 12, 2018, Ms. Prince was terminated by the company's general manager who cited "staffing issues" as the cause for employment cessation.  However, one week later, Ms. Prince returned to the company, finding that all other employees continued to be staffed at the company.
This case consists of two counts that violate FCRA law, namely disability/handicap discrimination and retaliation.
Noah E. Storch is the attorney representing the Plaintiff, and he is associated with Richard Cellar Legal, P.A., in Davie, Florida.
Login To Facebook From Your Browser To Leave A Comment