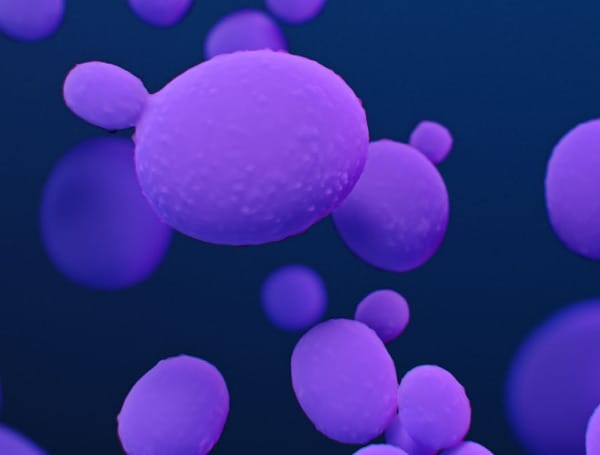 The Centers for Disease Control and Prevention is sounding the alarm as a deadly fungus spreads in hospitals and medical facilities, targeting people with severe health conditions.
The CDC reported on Monday that an emerging fungus called Candida auris (C. auris) is spreading alarmingly fast in the United States.
According to the CDC, it can be deadly, mainly for people in hospitals, nursing homes, and healthcare facilities.
C. auris, first identified in 2009 in Asia, has quickly become a cause of severe infections worldwide, according to health officials.
C. auris has spread in the United States since it was first reported in 2016, with a total of 3,270 clinical cases (in which infection is present) and 7,413 screening cases (in which the fungus is detected but not causing infection) reported through December 31, 2021.
In the news: Bill Targeting 'ESG' Poised To Pass Florida House
Clinical cases have increased yearly since 2016, with the most rapid rise occurring from 2020-2021. CDC has continued to see an increase in case counts for 2022.
During 2019-2021, 17 states identified their first C. auris case.
Nationwide, clinical cases rose from 476 in 2019 to 1,471 in 2021. Screening cases tripled from 2020 to 2021, for a total of 4,041.
"Screening is important to prevent spread by identifying patients carrying the fungus so that infection prevention controls can be used," said the CDC.
The fungus kills 30-60 percent of the people who get it, and the CDC says that 349 cases were reported in Florida in 2022.
The spreading fungus is a form of yeast, according to the CDC.
"The rapid rise and geographic spread of cases is concerning and emphasizes the need for continued surveillance, expanded lab capacity, quicker diagnostic tests, and adherence to proven infection prevention and control," said CDC epidemiologist Dr. Meghan Lyman.
In the news: Sen. Rubio Slams TikTok CEO Testimony "Represents A National Security Threat"
CDC officials said case counts may have increased due to poor infection prevention and control practices in healthcare facilities and enhanced efforts to detect cases.
"CDC continues to work with state, local, and territorial health departments and other partners to address this emerging threat to public health."
Android Users, Click To Download The Free Press App And Never Miss A Story. Follow Us On Facebook and Twitter . Signup for our free newsletter . We can't do this without your help; visit our GiveSendGo page and donate any dollar amount; every penny helps.
Login To Facebook To Comment