A brawl that broke out at Papa Bees, a wing joint in Central Florida, resulted in the arrest of five women.
According to the Longwood Police Department, the incident began when the toilet at the restaurant's bathroom was intentionally clogged with toilet paper.
The group of five women was suspected to be responsible, as they were the only customers present at the time.
An employee cleaned the bathroom, but the toilet was again clogged excessively with toilet paper after one of the women went back into the bathroom, according to FOX 35.
In the news: Knifeman Surprises Cops Riding The Elevator On Video! LEO Round Table
When the supervisor confronted the women and asked them to leave since it was near closing time and they had already paid, they became irate.
The situation escalated, and one of the women allegedly punched the supervisor in the face, followed by the others joining in the attack. The employees were reportedly punched, kicked, and had items thrown at them.
The fight was eventually broken up by several employees, and as the women tried to leave the restaurant, they knocked over chairs, threw salt and pepper shakers, and caused damage to other items.
The estimated value of the broken items was around $20.
Law enforcement officers detained the women, and they were later treated by paramedics for their injuries.
In the news :3 Gang Members Arrested In Plant City With Drugs And Machine Gun
The women claimed they were the victims who were attacked and accused an employee of pushing one of them and another of trying to lock them inside the restaurant.
Surveillance footage from the restaurant supported the employees' accounts of the incident.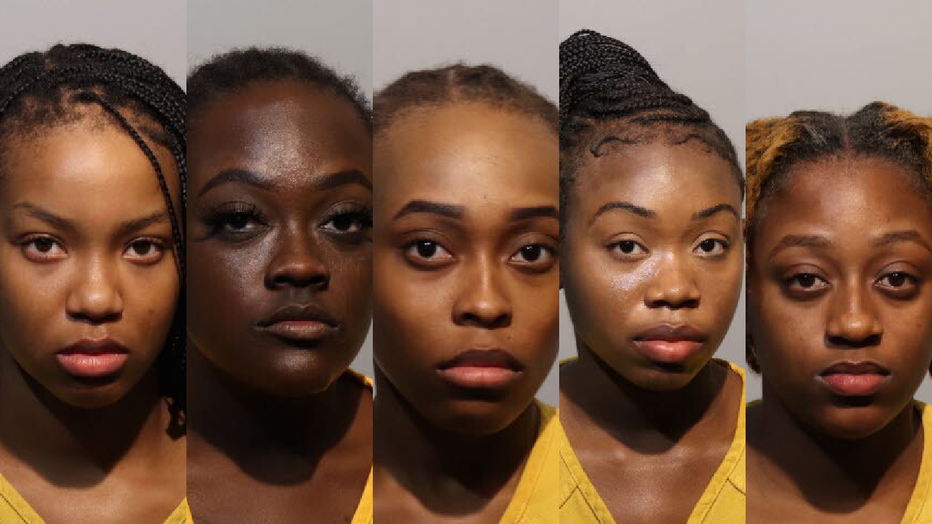 All five women, Kenisha Charles, 18, Tyesha Charles, 19, Keiyanda Charles, 24, Jasmine Cline, 26, and Jahleigha Smith, 20, were arrested and charged with were arrested and charged with disorderly conduct, battery, and criminal mischief.
Android Users, Click To Download The Free Press App And Never Miss A Story. Follow Us On Facebook and Twitter. Signup for our free newsletter.
We can't do this without your help; visit our GiveSendGo page and donate any dollar amount; every penny helps
Login To Facebook To Comment