April 19th 2020
By: Elizabeth Diaz
Apollo Beach – Apollo Beach Rock the Dock jammed for a second Saturday through the canals singing "Sweet Caroline" and "Sitting By The Dock of the Bay." It has been such a hit, plans are on for Saturday, April 25th at 7:30 pm.
Long-time resident Ann Chevalier experienced the music from a distance as it traveled through the canals.
"I could hear the boats coming down the Flamingo Canal.  They were singing, blowing fog horns and cheering passing docks.  It was pretty neat! It made me feel good to hear the Apollo Beach community supporting each other during these difficult times," Ann said.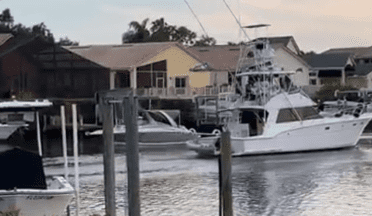 The creator and inspiration for what's becoming a weekly event, Cindy Koutz said, "It's definitely a feel good!  Neighbors on boats and docks all singing our hearts out! The smiles it puts on our faces and hearts are priceless."
Laurie Baker gave a big shout out on Facebook to The Master Plan, a boat with new speakers for this. Baker said "The music was perfectly timed and they had a great playlist too! That family was returning participants Holly and Brad Frame, owners of The Master Plan.
Voting for next Saturday's event is on Facebook group Apollo Beach Sing-Along and other details will be posted on Apollo Beach Rock the Dock group.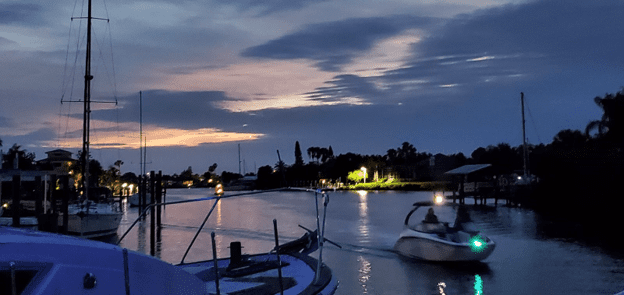 Login To Facebook From Your Browser To Leave A Comment