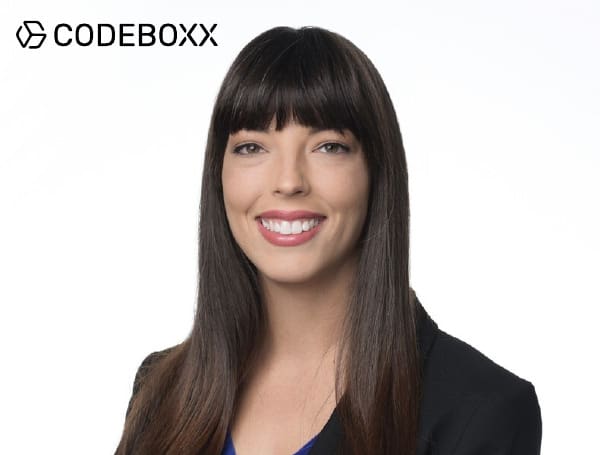 ST. PETERSBURG, Fla. – CodeBoxx, the St. Petersburg-based technology training company, is growing again.
The Company's primary business is a full-stack coding academy focused on building technology-centered career paths based on potential rather than privilege.
To allow as many as possible to realize their full potential, CodeBoxx removes the barriers to entry: all applicants are accepted and have access to a laptop loan program. CodeBoxx is currently accepting registrations for their next cohort, which begins on January 23, 2023.
In 2021, CodeBoxx moved its headquarters from Canada to St. Petersburg, Florida, and continues to live up to its promise of hiring locally.
Today, Tuesday, December 27, 2022, CodeBoxx announced that the Company has appointed Danielle Guarino as Director of Marketing and Communications.
In this newly created position, Guarino will be responsible for the Company's marketing efforts, working with all departments to identify and implement methods to drive brand awareness and accelerate the Company's growth. Irv Cohen, Chief Executive Officer of CodeBoxx, said, "We are delighted to have Danielle join the team. Her addition is a testament to our commitment to the economic development of Tampa Bay and exemplifies our corporate mission of hiring local talent and providing an exciting career in technology."
Guarino is not the only example of CodeBoxx's recent growth. Kim Vogel, a local community leader who has served as CodeBoxx's Campus Director since June 2022, has also been promoted to Vice President of People and Community Development.
Prior to being a part of the CodeBoxx team, Vogel was the Co-manager of the Greenhouse and VP of Entrepreneurial Advancement and Business Growth at the St. Pete Chamber of Commerce.
She has also been elected as the new Board Chair for the EmpowHERment organization.
Vogel's expanded role emphasizes the importance of workforce development and community partnerships to empower the local community through software development.
Android Users, Click Here To Download The Free Press App And Never Miss A Story. Follow Us On Facebook Here Or Twitter Here. Signup for our free newsletter by clicking here.
Login To Facebook From Your Browser To Leave A Comment