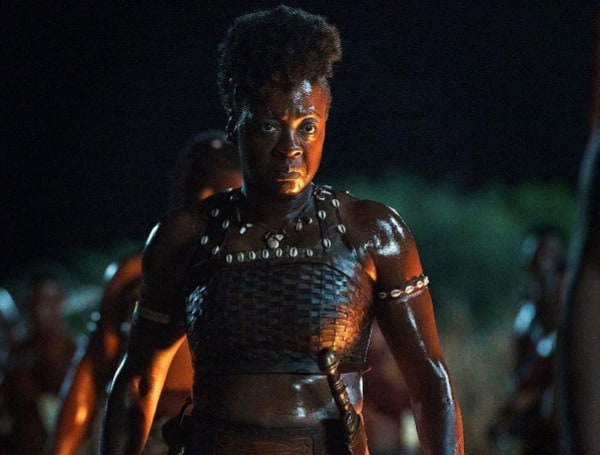 Moviegoers should prepare for another big dollop of race-baiting woke slop from Hollywood. So warns columnist Douglas Blair of the Daily Signal, a conservative news website.
Blair on Friday offered a critique of an upcoming movie called "The Woman King," which is set in Africa during the period of European colonization in the 19th century.
Viola Davis stars as General Nanisca, the leader of an all-woman army dubbed the Dahomey Amazons, who resist European attempts to take her people's lands. Dahomey is an actual place along the coast of west Africa in what is now Benin.
"Wow! It's got everything!" Blair noted. "Strong, black women and evil, white Europeans. It's a leftist dream!"
"Except," he added, "for the horrific reality of how the kingdom of Dahomey treated its neighbors on the African continent. The kingdom built its legacy on conquest, waging endless wars against those neighbors."
And that included enslaving those conquered by the residents of Dahomey.
"The kingdom built its economy on slavery. Yes, contrary to what the radical left tries to ignore, Africans were just as willing to participate in the slave trade as Europeans were," Blair noted.
"Prior to Europe's banning the slave trade, Dahomey routinely would trade men, women, and children from neighboring tribes to whites in exchange for money and other goods. Worse still, the slaves who remained in Dahomey faced horrific conditions and often were sacrificed to the kingdom's gods. Dahomey and slavery were so intertwined, it was Europeans who had to force the kingdom to stop."
In the news: Rep. Gaetz's Primary Opponent Enlists Another Left-Wing Group Trying To Topple The Incumbent
Blair pointed to an account reported by the historian Martin Meredith, who cited a remark Dahomey King Ghezo shared with British diplomats, who sought to persuade the king to abandon slavery and human sacrifice:
"The slave trade has been the ruling principle of my people," Ghezo reportedly said. "It is the source of their glory and wealth. Their songs celebrate their victories and the mother lulls the child to sleep with notes of triumph over an enemy reduced to slavery."
But as Blair noted, Hollywood's current mindset fairly telegraphs what audiences can expect when the movie comes out in September.
"If the trailer is any indication, this movie is going to push an ahistorical narrative of blameless Africans fighting against evil European colonizers," Blair wrote. Hollywood, he added, will likely serve up a "nauseating mix of "Black Panther" and Wakanda-inspired black supremacy with a heaping helping of #girlboss energy."
"The weirdest thing about this controversy surrounding the trailer is that the story of Dahomey is a genuinely interesting historical narrative," Blair continued. "The story of an all-female army led by a corrupt king who funds his war machine with the blood money from selling his neighbors into slavery would enrapture audiences."
"But the left just can't help itself. Instead of that story, audiences likely will be subjected to two hours of "Yass Queen Slay" and pithy Black Lives Matter race essentialism."
Blair allows that he could be wrong. Maybe moviegoers will get a realistic presentation of Dahomey's history.
In the news: Florida Democrats, Moms For Liberty Offer Dueling Messages
"But," he noted, "in our society shaped and molded by the left, where women and blacks often are depicted as blameless innocents only to be acted upon by evil white men, I'm not getting my hopes up."
"The human experience is shaped by mankind's capacity for great evil or great good," Blair argued. "There were white men who enslaved blacks and white men who fought to break their chains. So too are there black men who fought to abolish the hated institution of slavery while other black men were happy to sell their neighbors."
"To reduce history to a simple narrative of white vs. black and man vs. woman cheapens the stories of those who came before us," he concluded. "But that's what we've come to expect of the radical left: a cheap veneer of progress on racial animus."   
Visit Tampafp.com for Politics, Tampa Area Local News, Sports, and National Headlines. Support journalism by clicking here to our GiveSendGo or sign up for our free newsletter by clicking here.
Android Users, Click Here To Download The Free Press App And Never Miss A Story. Follow Us On Facebook Here Or Twitter Here.
Copyright 2022 The Free Press, LLC, tampafp.com. All rights reserved. This material may not be published, broadcast, rewritten, or redistributed.
Login To Facebook From Your Browser To Leave A Comment