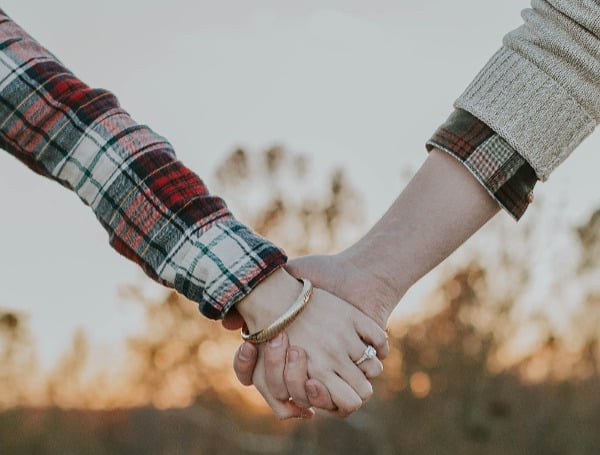 Thursday starts one of the biggest weekends in football, as a trio of NFL games will dominate televisions on Thanksgiving Day, while on Friday and Saturday, college campuses will buzz as schools battle their top rivals.
With that extra attention to the tube, a conservative group seeks to make the case for marriage.
The Heritage Foundation spent $1 million for TV ads that advocate against the Respect for Marriage Act, a Democratic bill that will put gay marriage into federal law, according to Fox News.
The group will emphasize that Democrats are scurrying to vote before the GOP takes control of the House in January.
The bill recently cleared a procedural hurdle in the Senate with the help of 12 Republicans, including Sens. Mitt Romney, Susan Collins, and Lisa Murkowski.
Opponents of the bill say it does not go far enough to defend the religious beliefs of people of faith who may object to same-sex unions.
In the news: Top Democrats Offer Solid 'No Comment' On McCarthy's Committee Plan
The measure contains language that asserts churches, mosques, synagogues, and other nonprofit religious organizations can reject gay marriage on faith-based grounds. Yet it says nothing to protect religious people from demonstrating their beliefs outside their houses of worship.
The Heritage Foundation is making a last-minute pitch to win over some advocates for traditional marriage with its ad buy. The Senate is expected to take its final vote on Monday.
Heritage Foundation President Kevin Roberts told Fox, "America's religious liberty is under attack with this impending vote in the Senate. This legislation does not add one additional benefit to same-sex couples in the United States; it's an attack that sets the stage to take rights away from people of faith."
"What it does accomplish is deputizing radical activists to target Americans who cannot in good faith endorse anything other than a man-woman marriage. The American people deserve all the facts," he added.
On its website, Heritage offered a list of rebuttals to seven claims made by supporters of the Respect for Marriage Act.
Among those points, the group noted, the bill would allow the government to go after people who oppose same-sex marriage, based on its current language.
In the news: Happy Thanksgiving From The Free Press: A Letter From Abigail Adams
They could, for instance, be targeted by the IRS, denied access to government programs or benefits, labeled as bigots and subjected to anti-discrimination laws, and go unprotected from public harassment by same-sex marriage advocates.
The bill also would require every state to accept polygamy, if one state opts to declare marriage among more than two people as legitimate "family units."
Visit Tampafp.com for Politics, Sports, and National Headlines.
Android Users, Click Here To Download The Free Press App And Never Miss A Story. Follow Us On Facebook Here Or Twitter Here.
Login To Facebook From Your Browser To Leave A Comment