May 12, 2020
By: Staff Brief
The Florida Department of Health is issuing daily updates on the numbers of confirmed cases of the COVID-19 in Florida. We have compiled the numbers by county, confirmed cases, and percentage of the population of that county that is confirmed.
We have also included some data below the confirmed case list, for Hillsborough, Polk, Pasco, and Pinellas Counties.
Figures below reflect all known COVID-19 cases as of 10:55 a.m. on May 12, 2020, including cases discovered in non-Florida residents in the state and in Florida residents outside the state. Provided by the Floris Department of Health.
| | | | |
| --- | --- | --- | --- |
| County | Confirmed cases | 2019 population estimate | Percentage of County With Confirmed Cases |
| Alachua | 324 | 267306 | 0.12% |
| Baker | 25 | 28249 | 0.09% |
| Bay | 77 | 167283 | 0.05% |
| Bradford | 48 | 28682 | 0.17% |
| Brevard | 346 | 594469 | 0.06% |
| Broward | 5973 | 1919644 | 0.31% |
| Calhoun | 27 | 14067 | 0.19% |
| Charlotte | 347 | 181770 | 0.19% |
| Citrus | 107 | 147744 | 0.07% |
| Clay | 303 | 215246 | 0.14% |
| Collier | 843 | 376706 | 0.22% |
| Columbia | 105 | 70492 | 0.15% |
| DeSoto | 52 | 36065 | 0.14% |
| Dixie | 14 | 16610 | 0.08% |
| Duval | 1186 | 970672 | 0.12% |
| Escambia | 659 | 321134 | 0.21% |
| Flagler | 147 | 110635 | 0.13% |
| Franklin | 2 | 12273 | 0.02% |
| Gadsden | 137 | 46277 | 0.30% |
| Gilchrist | 6 | 17766 | 0.03% |
| Glades | 8 | 13121 | 0.06% |
| Gulf | 1 | 13082 | 0.01% |
| Hamilton | 19 | 14600 | 0.13% |
| Hardee | 36 | 27385 | 0.13% |
| Hendry | 159 | 40120 | 0.40% |
| Hernando | 101 | 188358 | 0.05% |
| Highlands | 99 | 103434 | 0.10% |
| Hillsborough | 1473 | 1444870 | 0.10% |
| Holmes | 10 | 20049 | 0.05% |
| Indian River | 102 | 154939 | 0.07% |
| Jackson | 131 | 46969 | 0.28% |
| Jefferson | 28 | 14776 | 0.19% |
| Lafayette | 5 | 8482 | 0.06% |
| Lake | 246 | 357247 | 0.07% |
| Lee | 1317 | 735148 | 0.18% |
| Leon | 266 | 296499 | 0.09% |
| Levy | 22 | 41330 | 0.05% |
| Liberty | 198 | 8772 | 2.26% |
| Madison | 61 | 19570 | 0.31% |
| Manatee | 795 | 387414 | 0.21% |
| Marion | 213 | 360421 | 0.06% |
| Martin | 274 | 158598 | 0.17% |
| Miami-Dade | 14385 | 2812130 | 0.51% |
| Monroe | 95 | 76212 | 0.12% |
| Nassau | 61 | 85070 | 0.07% |
| Okaloosa | 169 | 201514 | 0.08% |
| Okeechobee | 28 | 41808 | 0.07% |
| Orange | 1537 | 1386080 | 0.11% |
| Osceola | 580 | 370552 | 0.16% |
| Palm Beach | 4093 | 1447857 | 0.28% |
| Pasco | 302 | 527122 | 0.06% |
| Pinellas | 909 | 978045 | 0.09% |
| Polk | 675 | 690606 | 0.10% |
| Putnam | 127 | 73268 | 0.17% |
| Santa Rosa | 179 | 179054 | 0.10% |
| Sarasota | 435 | 426275 | 0.10% |
| Seminole | 418 | 471735 | 0.09% |
| St. Johns | 223 | 254412 | 0.09% |
| St. Lucie | 290 | 309359 | 0.09% |
| Sumter | 244 | 128633 | 0.19% |
| Suwannee | 148 | 45423 | 0.33% |
| Taylor | 3 | 22458 | 0.01% |
| Union | 7 | 15505 | 0.05% |
| Volusia | 557 | 538763 | 0.10% |
| Wakulla | 31 | 32976 | 0.09% |
| Walton | 66 | 70071 | 0.09% |
| Washington | 12 | 25387 | 0.05% |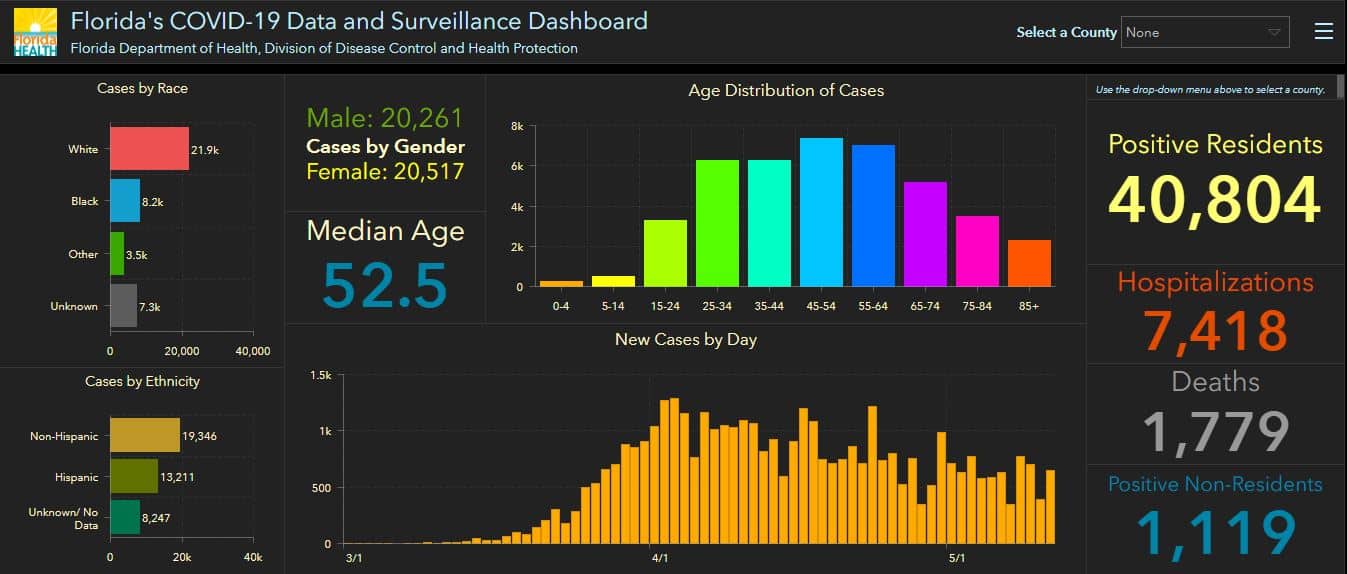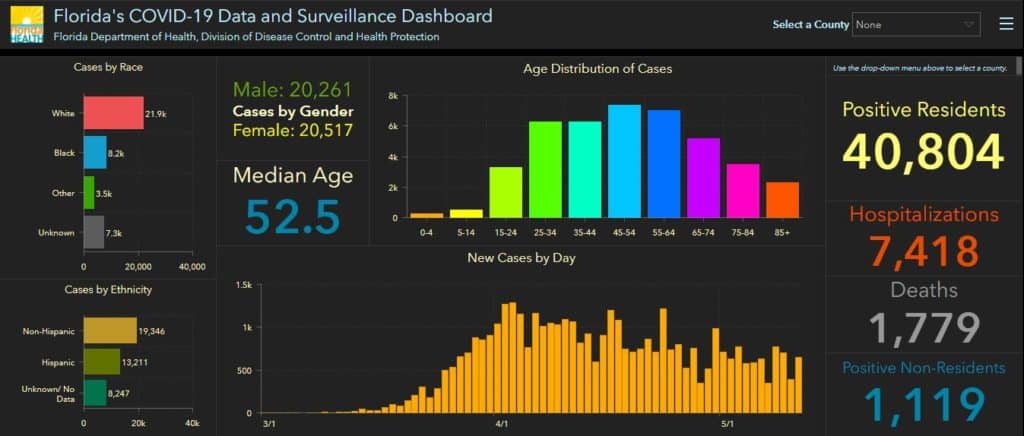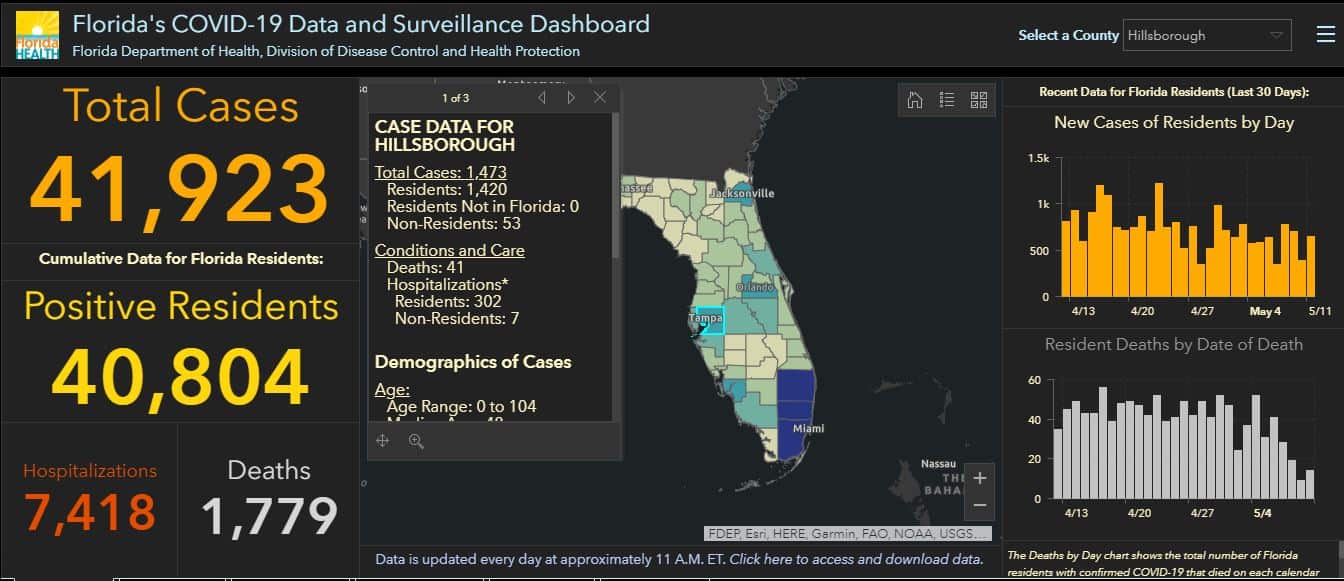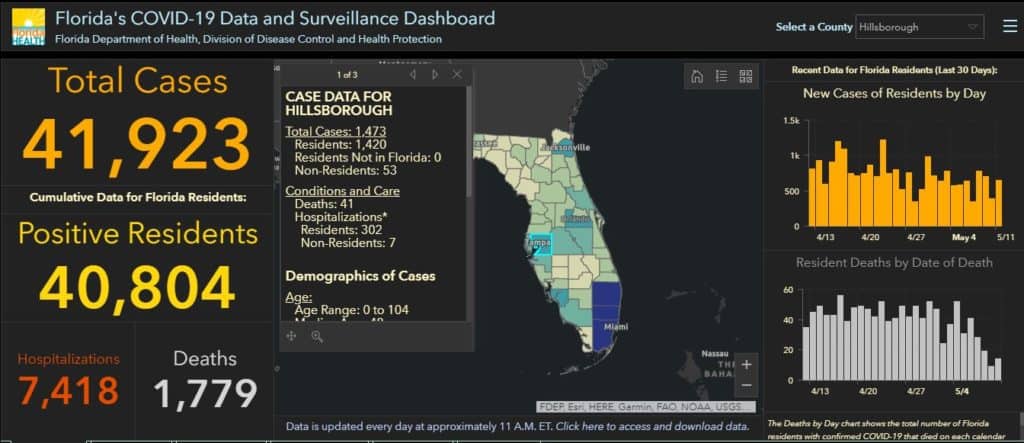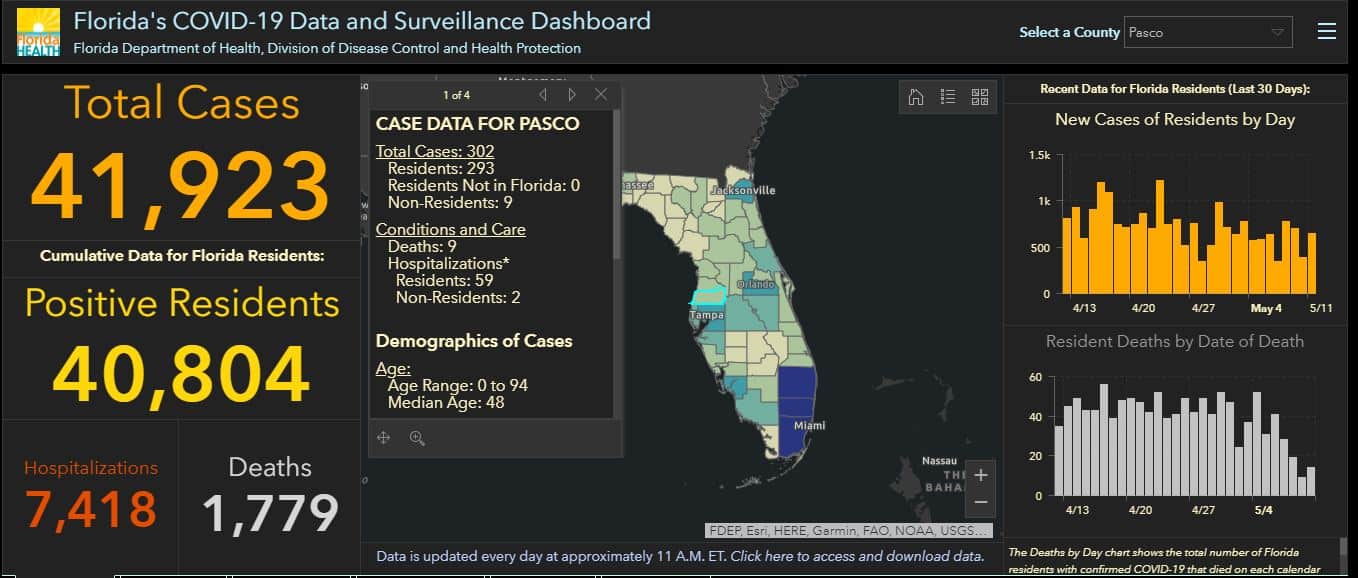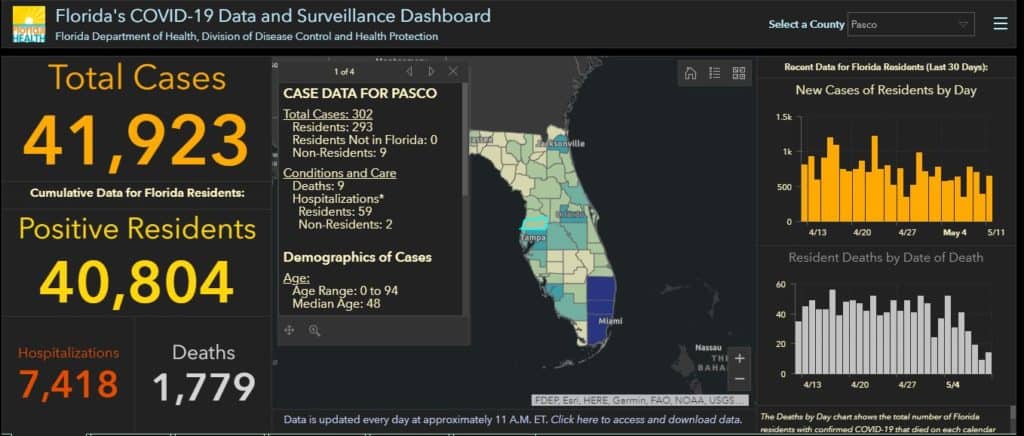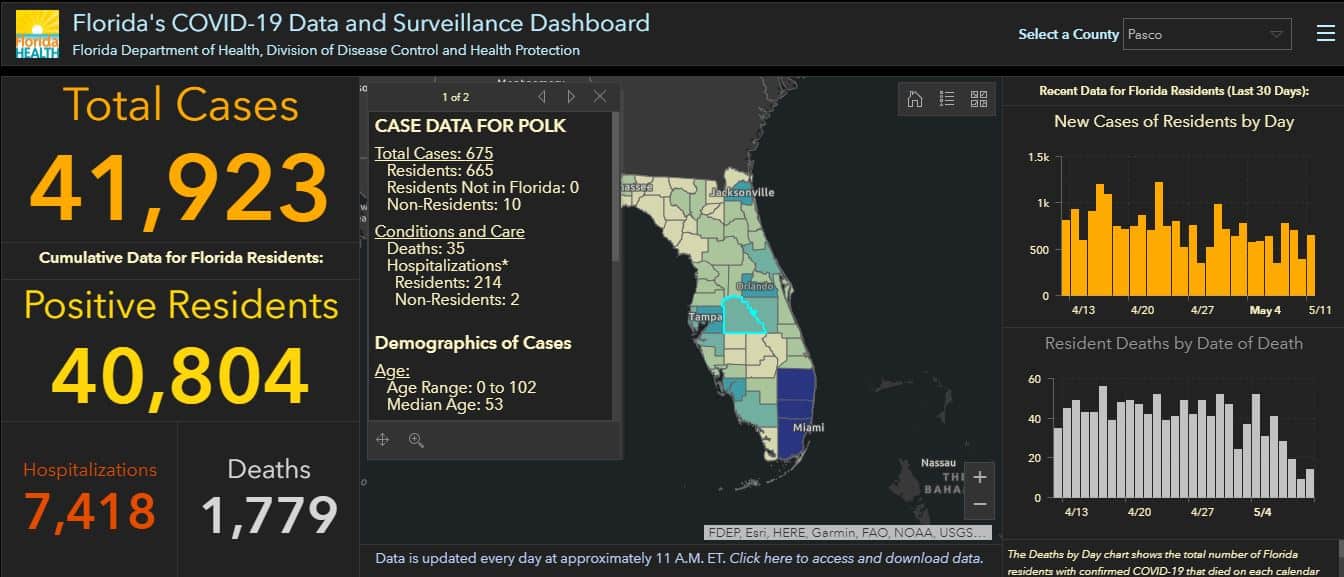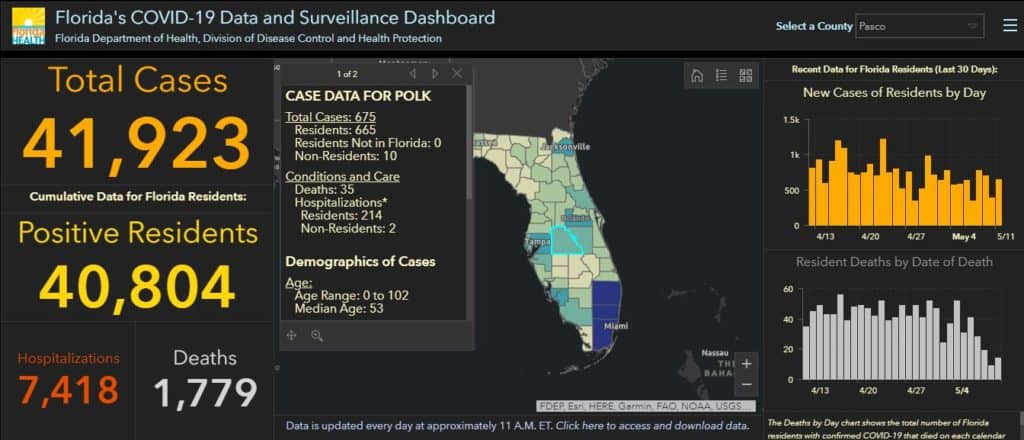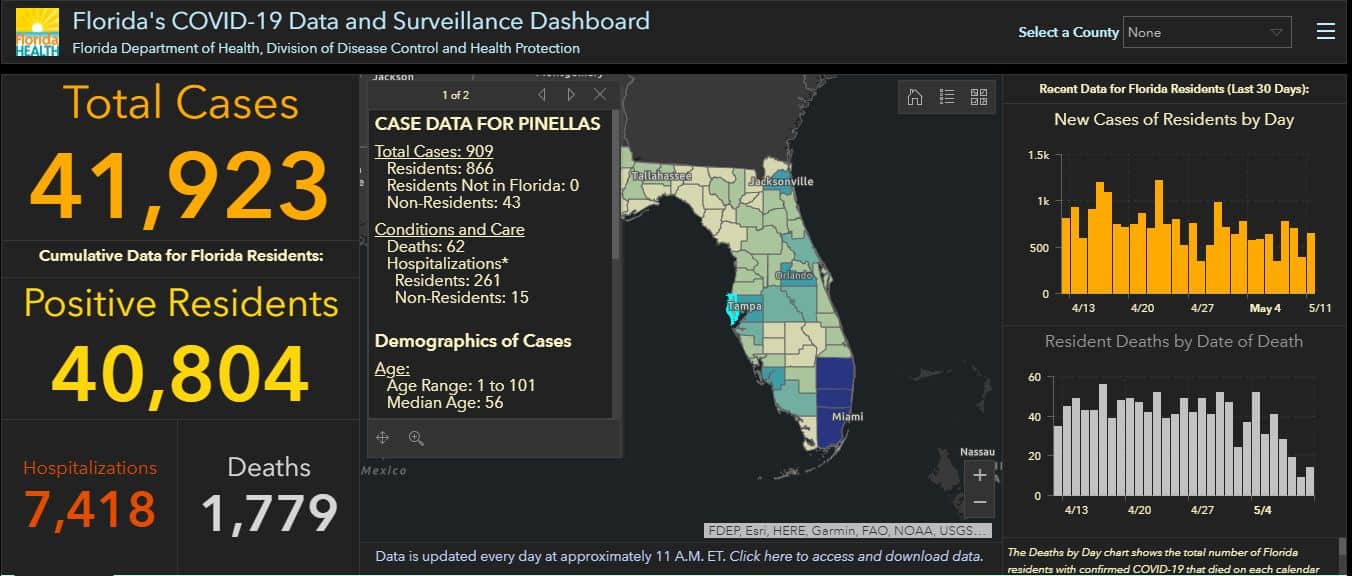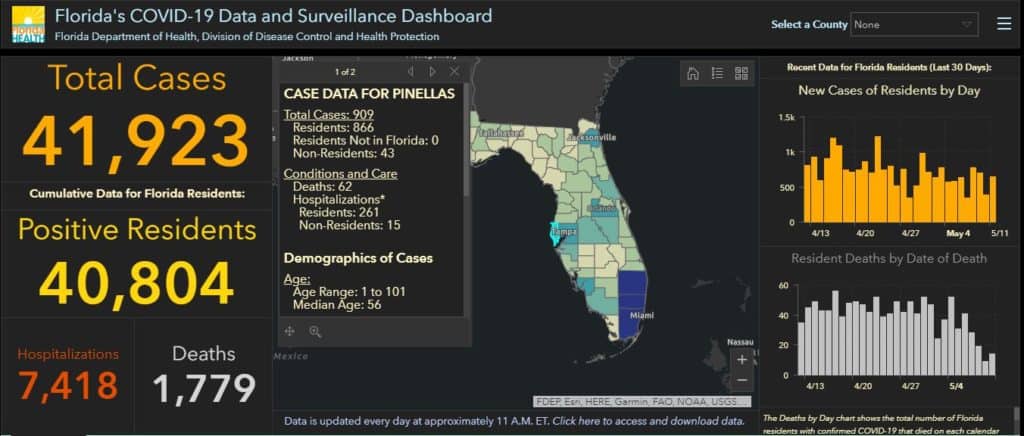 Login To Facebook From Your Browser To Leave A Comment