MOORHEAD, Minn. – Addie Loerzel of Minnesota continues to "pay it forward" by hosting her 10th Annual Addie's Royal Cupcake Stand to answer another child's dream.
The event took place on August 8th at First Community Bank and Trust in South Moorhead. The volunteer Royal Baking Team baked 3,000 cupcakes in record time. Hannah and Kristine Ament Boser have helped for all 10 years, with support from Square One Rental Kitchen & Events.
Money raised will answer the dream of Amya. Amya, age 6, is diagnosed with rickets – a softening of the bones causing constant fractures, developmental delay, and hyperparathyroidism. Amya dreams of a safe outdoor play area. Amya likes to run and play, but this can be dangerous with her fragile bones. "Being able to have a safe playground at home would make me happy," said Amya.
In the news: New Jersey Child With Special Needs Receives Dream Trip To The Beach
Special thanks to all involved that helped Addie and her mother Marisa make this event a success, including Moorhead Public Library, American Crystal Sugar, Moorhead Police Department, Dilworth Police Department Minnesota, Jazzy & Mumbos Animal Aid Thrift Store, Moorhead Fire Department, MSUM College of Arts and Humanities, Heartland Industries, Ellie Mental Health, Legends Sports Bar & Grill, Eventide Senior Living Communities, and so many more.
"Together, our friends and community raised enough money for Sunshine Foundation to make Amya's dream come true! Thank you, First International Bank & Trust for hosting us at your beautiful new location in South Moorhead! Thank you to employees who volunteered their time! Thank you, Knights of Valor, for surprising us with real life Knights in Shining Armor – on horseback! Thank you to all of our friends who baked, delivered, and ate cupcakes! Thank you to all of our friends for dressing up! We have the best royal bunch there is! Thank you, Mother Nature, who waited for the stand to end before raining down! Thank you to our community for always coming out and supporting this wonderful cause! It's so magical to help make dreams come true!" said Marisa, Addie's mother.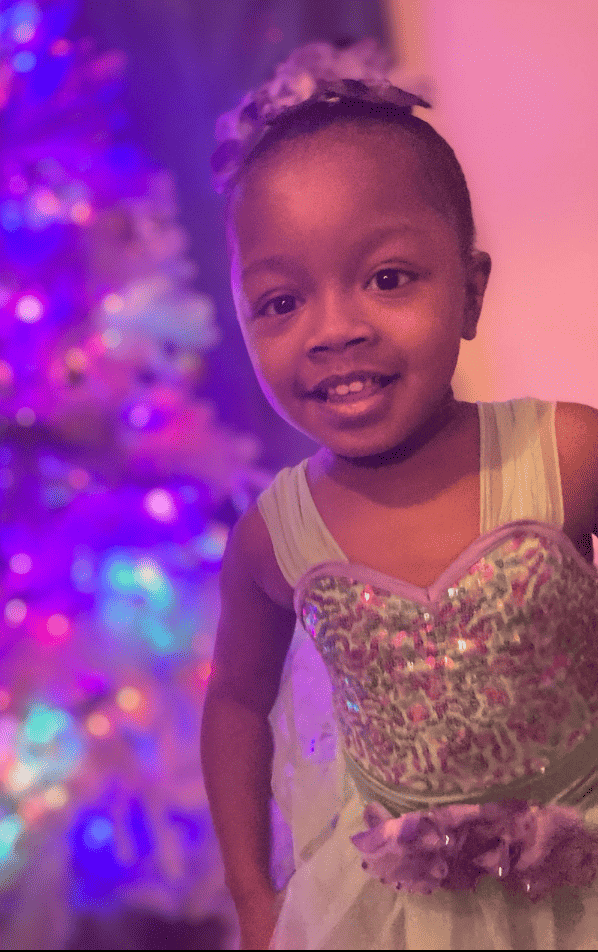 Addie, now age 17, diagnosed with spina bifida and hydrocephalus, was granted her dream to visit the princesses at Disney World by Sunshine Foundation ten years ago in 2013. The excitement she had for her Magical Dream inspired Addie to want to help other children with similar medical conditions feel that same level of excitement and joy.
In the news: Florida Girl's Dream Comes True With Special Golf Package From Sunshine Foundation
In 2013, she hosted her first lemonade and cupcake stand to raise money to help Sunshine Foundation answer another child's dream. The Royal Cupcake Stand continues to grow each year and has become one of the Moorhead / Fargo areas favorite annual events, and Addie has now personally answered more than a dozen dreams.
Sunshine Foundation answers dreams to children ages 3-18, who have severe or profound physical/developmental/intellectual challenges or trauma from physical/sexual abuse, and whose families have limited incomes. Children with life-long chronic conditions such as: spina bifida, cerebral palsy, profound low-functioning (Level 3) autism, Down syndrome, hydrocephalus, severe epilepsy, Sickle Cell Disease, blindness, deafness, trauma from abuse, and others.
To make these dreams a reality for children that may be turned away from other wish-granting organizations that require a life-threatening or critical diagnosis, Sunshine Foundation relies on the generosity of individuals, organizations, and corporations, as well as former dreamers like Addie, paying it forward.
The most common request is a Magical Dream to visit Disney World, Legoland, Universal Studios , and SeaWorld while choosing to stay at the Sunshine Foundation Dream Village near Disney. Sunshine Foundation also answers Special Dreams: shopping sprees, computers and iPads, outdoor playsets, above ground swimming pools, family trips, cruises, adaptive tricycles, and other special needs equipment, plus many more.
Since 1976, Sunshine Foundation has spread Sunshine into the lives of more than 41,900 children throughout the United States. For more information, to refer a child, or to make a donation, please visit www.sunshinefoundation.org.
Android Users, Click To Download The Free Press App And Never Miss A Story. Follow Us On Facebook and Twitter. Signup for our free newsletter.
We can't do this without your help; visit our GiveSendGo page and donate any dollar amount; every penny helps
Login To Facebook To Comment