TAMPA, Fla – It's been 41-years since Curtis 'Curt' James McGhin's family would learn their son and brother was found murdered, leaving behind the question of why and who could ever do this to a little boy. No solid leads or answers were ever found, and to this day, his murder remains unsolved.
On November 8th, 1979, McGhin, 13 years of age, decided to play hooky from school and return some soda bottles for money at the local Shop-N-Go. No one was sure where he intended on going after his trip to the store, but witnesses did say they saw him in the Palm River area of Tampa.
The last sighting of McGhin was at 5:50 PM, on the same day that classmates had seen him either in or next to a gray Volkswagon.
He was reported missing to the Sheriff just before 5 PM by his family. McGhin's parents drove around to various friends' houses looking for him, with no leads into McGhins whereabouts.
The family's search turned up nothing, and they would have to wait over a month before they would learn the devastating news to come.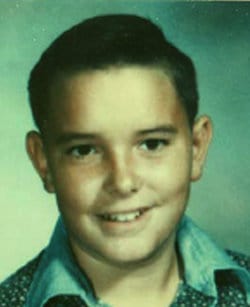 On December 19th, 1979, two bakers headed out to harvest some palmetto fronds to make Cuban bread in their bakery. While harvesting, they found a skeletonized body that had clearly been burned lying in a field next to some woods. The location was near 24th Ave. and 54th St. South in the Palm River area.
Dental records would later confirm that the body belonged to McGhin.
Gladys McGhin, Curtis' mother, passed away in 2008 after suffering a stroke, without ever finding answers about who would have taken her son's life.
McGhin's siblings, Raymond McGhin, then 9, and Kimberly Brown, then 11, remember hearing the news. "I was numb and ran away from the house. I just stayed away and told myself it wasn't my brother", states Raymond McGhin in a former interview with the Times in 2010.
In 2010, after their mother's death, and at the request of their father, both grown children moved back home. Raymond McGhin was met with legal ramifications in his early 20's when he had sex with a mentally disabled teenager, which would label him a sex offender for the rest of his life.
Brown suffers from chronic severe Depression, having attempted suicide three times – twice by overdosing, once by attempting to poison herself with propane. She was divorced in the late '90s and shared custody of the couple's 3 children.
Both children, although grown, have suffered tremendously since the death of their brother. Psychiatrists say that family members of homicide victims may exhibit detrimental behavior and later commit various types of crimes – especially without proper psychological intervention and counseling after having lived through such experiences.
There have been no suspects in this case, nor have there been any arrests made in connection to the murder.
If you have any information that may lead investigators to find a resolution to this case and putting Curtis McGhin's killer behind bars, please contact the Hillsborough County Sheriff's Office, specifically Detective Mike Blair, at 813-247-0567.
Publishers Note: While The Free Press will always be free for our readers, and ad-supported, we are asking our loyal readers to consider a monthly donation of $3 to maintain our local journalism and help us grow, as we ramp up ad sales locally.
We thank you all for your consideration and for supporting local journalism.
Login To Facebook From Your Browser To Leave A Comment