By RICK MAYER
RUSKIN − A heavy summer thunderstorm is doing its business, hammering the roofs around South Shore. Outdoor endeavors face possible rain delays.
For Jacob Collier, the drenching is pennies from heaven. You see, inundated baseball diamonds typically equate to busier-than-normal nights at D-BAT South Shore, the high-tech indoor batting facility he owns at 351 N.W. 30th St.
"I pray for the rain because when it rains my phone will start ringing a little bit and people want to book me up," says Collier, who opened the 15,000-square-foot facility in December.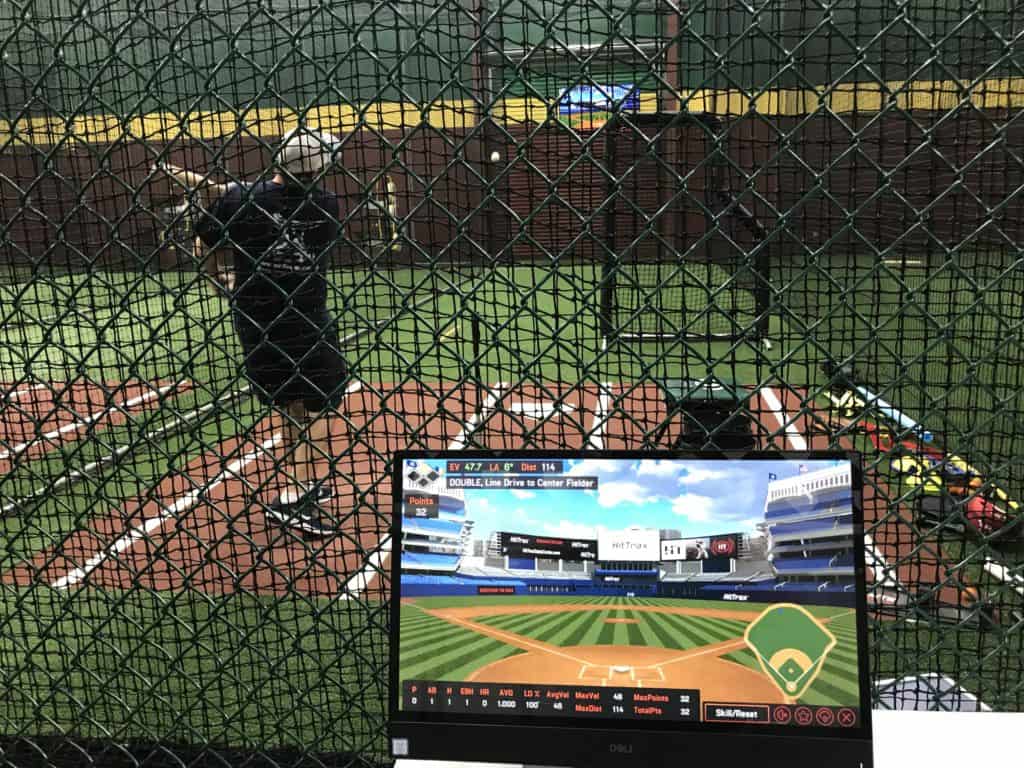 His outlet is more than just batting cages, although he has 10 available for rental to the general public as well as those enjoying the benefits of D-BAT memberships. Collier says there is an emphasis on improving skills through technology and a qualified coaching staff.
"We make sure we have quality instructors here who have played the game, played it for an extensive period of time, and have the qualities to teach," he says. "We're not just, 'Look at this big name you got,' but then he's not good with kids (or) doesn't have the patience."
The staff includes:
Cody Crouse, East Bay High's new baseball coach, an all-state selection at Bloomingdale High and a 2013 draft pick of the New York Mets.
Matt Solter, a pitcher with the Cleveland Indians' Class A franchise in Lynchburg, Virginia.
Rowland Ruiz, a former catcher in college and now a longtime batting and catching coach.
Korey Reed, a certified baseball instructor who has been working for the well-regarded Top Prospects Training Facility in West Virginia.
Lawrence Walker, a longtime fitness and performance specialist. (There's an on-site weight room.)
"My instructors are what make me relevant in the area," Collier says. "The people talk about how good the coaches are … and sign up for our clinics and camps."
Camps are scheduled for when schools are off. The facility's first year of summer camps kept the staff active, with 10 to 25 kids participating each week, Collier said.
"And they get baseball work," Collier says of campers. "I want parents to know if they come to camps it's not just fun − I mean, it is fun because they love baseball − but they will get time with our instructors doing drills, working on things."
Technology is another major component of the D-BAT facility. "There are other places that do what we do, but none of them have the pitching machines we have," Collier says.
The touchscreen pitching machines launch baseballs and softballs (fast- and slow-pitch). Users can easily select pitch speed, pitch type (fastball, backspin, knuckleball, etc.), height of the arc and other variables. Some of the cages make use of Hit Trax, a computer simulator that combines artificial intelligence with metrics such as pitch location, and exit velocity, distance and path of the batted ball. The technology is used by several major league teams.
"As we do lessons, parents can see the progression. (Hit Trax) emails a report from the lesson," Collier says. "It can show that "the ball was coming off at 50 mph last week; now it's coming off at 53 mph. He went from hitting 100 feet to 120 feet.' "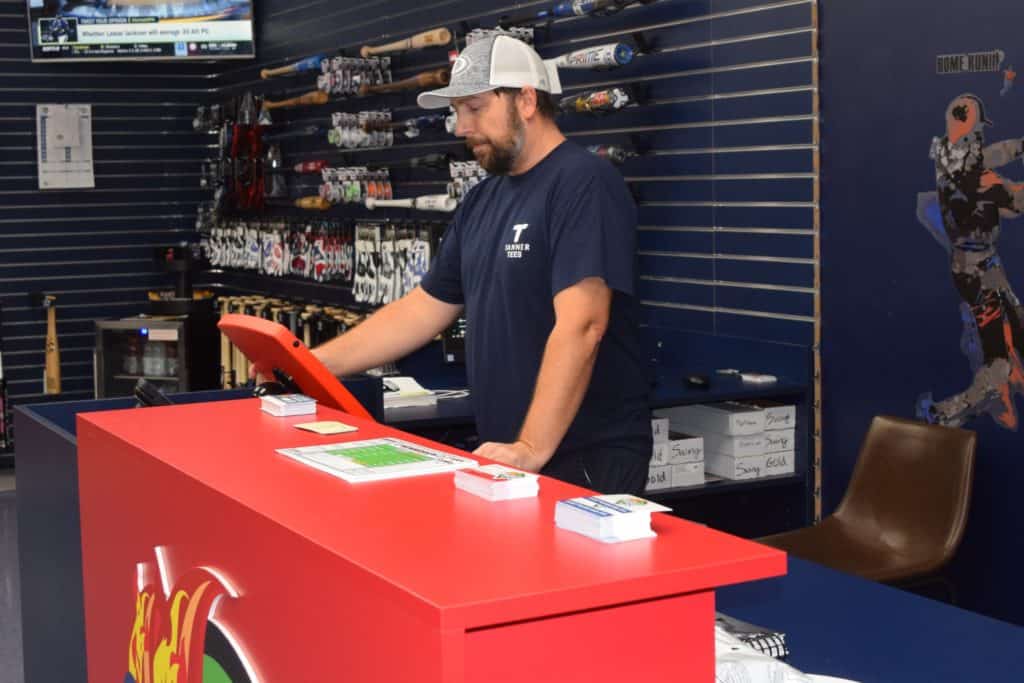 On Hit Trax, the player can also select a major-league stadium to hit in, and the simulation can be seen on a large screen at the end of the cage. "They can hit in Yankee Stadium," Collier says. "It shows you where the ball would have gone in that stadium."
Collier lives in Apollo Beach with his wife, Erica, an accountant who handles the company's books, and his children, Brayden, 10, and Brooklynn, 8. And while he talks a good game about baseball, he plans to focus more on running the business, not the bases.
"I'm very involved," says Collier, who worked as a physical therapist assistant before buying the D-BAT franchise. "But I tell everybody from the get-go I don't have a baseball background − I grew up playing tennis.
"But then when my son got into baseball about 3½ years ago, we just got sucked in. It became our whole life. We enjoyed the family aspect of it, going to all-stars (tournaments) with all the families and staying in a hotel. The kids are all having a blast."
As the rain outside begins to taper, the pounding on the roof lessens. Collier expects "upward of 100" people – young and old – later in the day.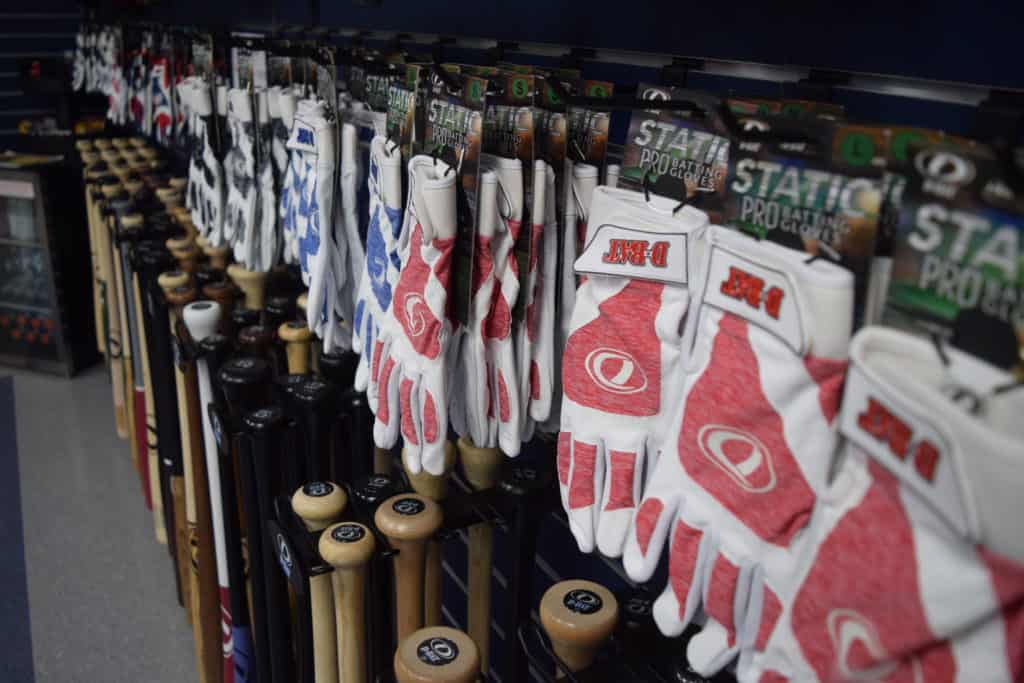 "We have our regulars who come every week anyway," he says. "They will do a field night somewhere and one night indoors here. But when the fields are flooded, a lot of those teams will do two nights in here. And then my weekends fill up. … Two Saturdays ago, when it was really pouring, we did 30 hours of cage rentals in one day."
Texas-based D-BAT uses the acronym "Developing Beliefs, Attitude and Traditions." Collier is hoping the facility fulfills that mission in the community.
"It's been a success," he says of the first eight months in business. "We're getting our heads above water."
For information on D-BAT South Shore, including cage rentals, memberships and instruction, call (813) 645-3228 or visit dbatsouthshore.com.
Login To Facebook From Your Browser To Leave A Comment