By: Sarah McCormick
HILLSBOROUGH COUNTY– As COVID-19 cases continue to climb by the day, the situation continues to present many financial burdens on local families. With each day that passes, more individuals are finding themselves out of work due to the Safer-At-Home order mandated by Governor Ron DeSantis. In addition, many individuals have been temporarily – and in some cases permanently – laid off due to the financial crisis, leaving some scrambling to figure out how to pay the bills or put food on the table.
In Hillsborough County, the unemployment rate continues to climb. Many individuals are having trouble filing their unemployment claims via the Unemployment website and are being forced to call in – being met with no answer to their calls and the inability to file their claim. However, over the past few weeks, Governor DeSantis has directed a nearly $110 million overhaul to revamp and fix the broken Unemployment system.
Fortunately, there are many organizations in the local area that are able to offer assistance to families, Veterans, seniors, individuals and the homeless during this difficult time. Whether the need is food, utility assistance, help with mortgage or rent, or merely education and job training, there are plenty of helpful services readily available to assist.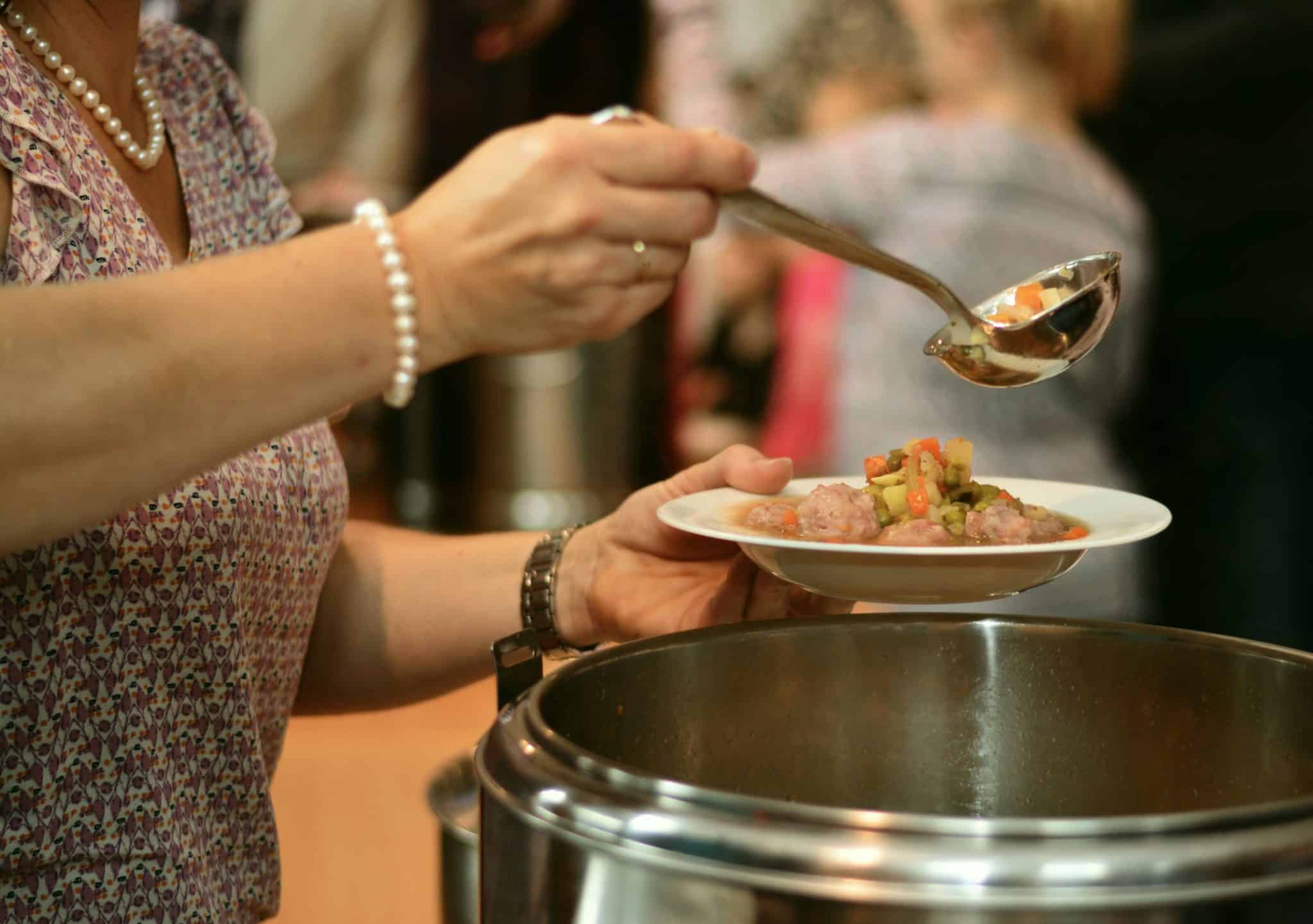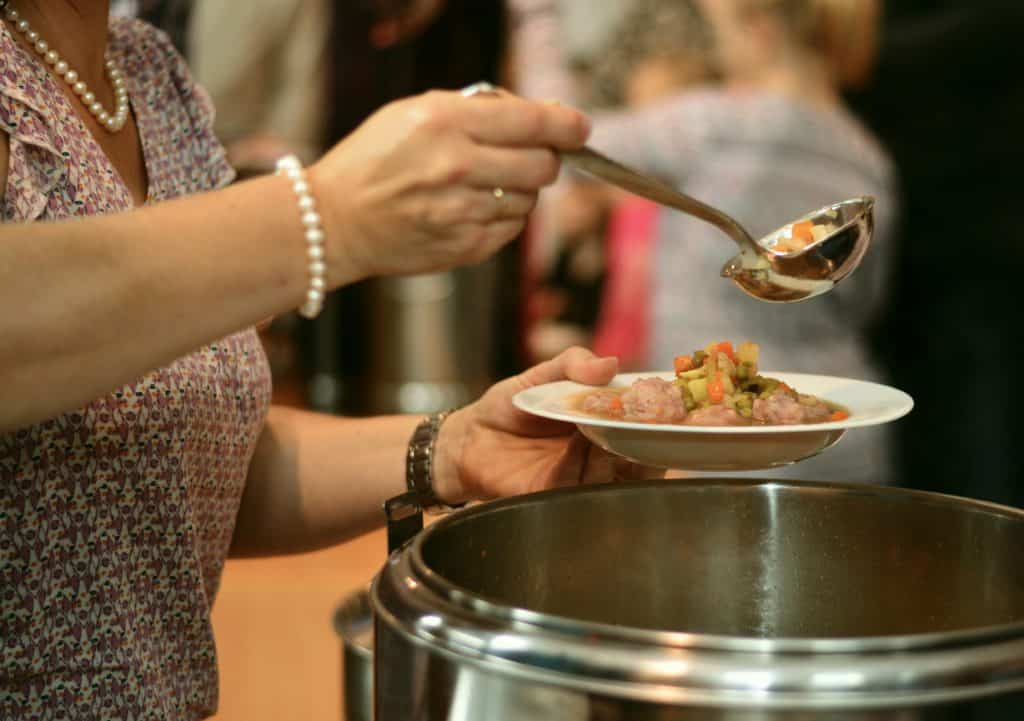 Feeding Tampa Bay
Feeding Tampa Bay is a local organization that is offering meals to families and individuals throughout the county. The organization recently made headlines as they were generously gifted 750,000 meals by football star Tom Brady and wife, model Giselle Bundchen, who now calls Tampa home. The organization is able to provide a single hot meal, and or groceries for the week. This location aids people of all ages and walks of life, including Veterans, senior citizens, the homeless, and those with special needs. Feeding Tampa Bay does accept cash and food donations for those looking for a way to help others at this time. Restaurants are also able to make meal donations. For more information, visit their website at FeedingTampaBay.org, or call (813) 254-1190 or visit the facility at 4702 Transport Dr., Building #6 in Tampa, Monday-Friday from 7:30 AM-4:00 PM.
Grab & Go Food Locations for Children
All children in Florida age 18 and under are eligible to receive a free breakfast/lunch combination bag via the Grab & Go Food Program one time per day at designated pickup locations throughout the county. For individuals needing assistance in getting to a pickup spot, there are rides available via the HART ride service. Read more about the Grab & Go Food Program by visiting HillsboroughSchools.org and clicking the link about the program on the main page. Additionally, to request or find more information regarding the HART transportation program, visit GoHart.org.
United Way 211
For individuals that find themselves in need of assistance of various kinds other than food, such as utility bill assistance, clothing needs, rent or mortgage assistance, medical copay, and prescription copay assistance and more, United Way 211 is able to provide details to various county-wide programs that are able to help meet various needs. During this time, there are additional services above and beyond their normal spectrum of help, with various types of aid available to families who are facing hardship. The representatives are generally very helpful and will do a pre-screening to see what services you may qualify for. Simply dial 211 on your phone to speak to a representative at any time, night or day. Additionally, you can also visit UnitedWay.org for more information.
Department of Social Services
The Department of Social Services is able to help provide relief during this time in the way of financial assistance, health services and health care copays, disaster assistance, and more. Their services are available for Veterans, the homeless, those with special needs, senior citizens, families, and individuals. Located at 601 E Kennedy Blvd., they can be reached at (813) 272-5900.
Job Staffing and Placement Agencies
With many people losing jobs, laid off and currently out of work, many job staffing agencies have no doubt begun to see an increase in the number of people searching for work that is considered essential at this time. For more information regarding the job search process and what these staffing agencies may be able to do for you, it's best to reach out to each individual agency for more information. With hundreds of staffing agencies in the local area, a few places to start would be Thrivas Staffing Agency, located at 4511 North Himes Ave, and their phone number is (813) 225-2539. Another agency worth checking out is HH Staffing Services, located at 550 N Reo St., #300, phone number (813) 452-6207.
WIC
Women, Infants, and Children, otherwise known as WIC, is a program that offers pregnant women, their babies, and children up to age 5 with nutritious food such as vegetables, milk, cheese, eggs, cereal, baby formula, and baby food. Also available within select WIC locations are lactation consultant services. Assistance is given based upon family income, and those who receive Medicaid automatically qualify. There are several locations within the county, and most offices offer quick and easy appointments that take less than an hour in total. For more information or to find a location near you, visit Hillsborough.floridahealth.gov.
Food Stamps and SNAP
Food Stamps are a temporary means to an end which many families are relying upon now more than ever. Based upon income and family size, food stamps may help alleviate the financial burden families might be currently facing during this time of financial hardship. Applied directly to an EBT debit card, the food stamps are able to be used at local grocery stores to purchase groceries for your household. For more information regarding the Florida Food Stamp Program, including a pre-screening tool and information about the application process, visit myflorida.com/accessflorida.
Local Food Pantries
Food Pantries, such as Feeding Tampa Bay, and many others that are located within churches and other organizations, are a great way to supplement your food source if you are facing financial hardship during
COVID-19. These facilities offer canned goods, shelf-stable food such as pasta and peanut butter and jelly, and in some instances frozen or refrigerated meat. Bread and baked goods are typically also offered as well. For more information on where active food pantry locations are, visit foodpantries.org and type in your address to the right, where you will be met with results most local to you.
Login To Facebook From Your Browser To Leave A Comment