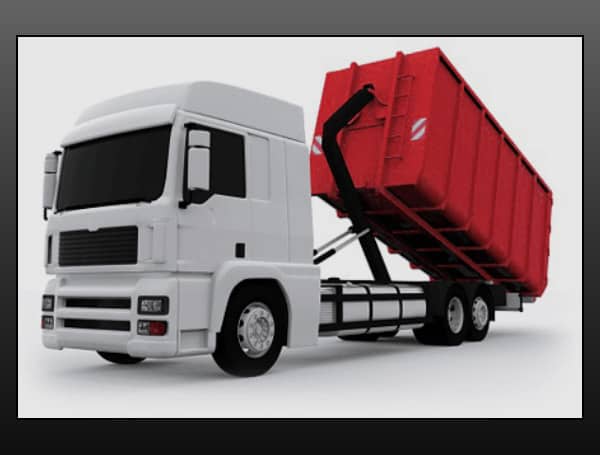 Renting a dumpster can present homeowners with an easy solution when they need to dispose of extensive household waste projects. However, there are common mistakes made when it comes to renting a dumpster that many people overlook.
Whether you're clearing out the basement for repairs or remodeling your entire house, being informed about how to effectively rent and use a dumpster will ensure success for your debris removal project! Below are some of the most frequent errors people make when renting a dumpster. Keep reading to find out how you could avoid them to get the most value out of your rental fee!
Renting a Dumpster That Is Too Small
Although renting a dumpster is something that you should be doing if you are working on a home improvement project or are trying to get rid of a lot of waste at home, many people don't know their way around dumpster rental or how to do it effectively.
One of the most common mistakes people make when renting a dumpster is renting one that is far too small. The smaller the dumpster, the cheaper it will be, and this means that people are likely to go for the smaller dumpsters. However, reliable dumpster rental companies have several sizes available, and you can find a suitable dumpster for your project at eagledumpsterrental.com regardless of the size. Renting the right size will help you avoid any unnecessary expenses and get the best value out of your rental.
Not Checking for Permits
Another very common mistake that people make when renting a dumpster, especially for the first time, is checking to see if they need to get any kind of permit from their landlord or homeowners association. Permits that you might need will differ depending on where you live and who you are surrounded by.
Although you don't necessarily need a permit everywhere, it is a good idea to double-check if you need one in your local area so that you can avoid any unnecessary complications or fines. Failure to have the right kind of permit for a dumpster could result in hefty fines that could easily be avoided.
Overloading the Dumpster
Although a dumpster is relatively large and you can seemingly pile your waste high above the top of the dumpster, one of the most common mistakes that people make is overloading the dumpster. This may not necessarily seem like a problem until it becomes a problem.
Overloading your dumpster can be an issue because it can cause the dumpster to become unstable and even tip over. Not to mention, overloading a dumpster will make it far more difficult for the removal company to haul it away once you are finished with it and may even result in extra charges.
Not Preparing the Drop-Off Area
Ensuring that the drop-off area for your dumpster is adequately prepped before its arrival is crucial for a successful dumpster rental experience. Failing to prep the area can put a strain on both the dumpster supplier and the dumpster renter, as it may be difficult to gain access to the already constricted space or maneuver a large dumpster into place.
In addition, going unprepared may lead to damage, such as scrapes and scratches on nearby surfaces or even tripping hazards. Therefore, it is recommended that dumpster renters ensure that the ground is level and free of debris before the dumpsters arrive for optimal safety and convenience.
Not Checking for Hidden Fees
Last but not least, the final common mistake that people make when it comes to renting a dumpster is not keeping an eye out for hidden fees. Some companies will charge hidden fees, including environmental fees, that you may not be aware of until it is too late.
Before you commit to renting a dumpster from any company, always be sure to ask about any hidden fees that they may have so that you are not surprised when it comes time to pay. Some companies do not have any hidden fees, while others do, so it will never hurt to ask.
Android Users, Click Here To Download The Free Press App And Never Miss A Story. Follow Us On Facebook Here Or Twitter Here. Signup for our free newsletter by clicking here.
Login To Facebook From Your Browser To Leave A Comment