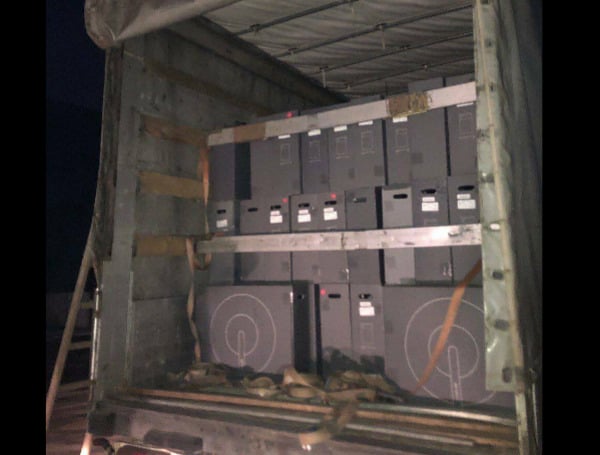 Elon Musk's company, SpaceX, announced Wednesday it will be restricting Ukrainian military use of its Starlink satellite service that's been used for drones, according to Reuters.
The U.S.-based company has been providing this internet service through its Starlink satellite system since February after the Russian invasion, which the Ukrainian military has since used to control its drones against Russia, according to Reuters.
SpaceX said this was never how the system was meant to be used and that it has already taken steps to limit Ukraine's drone useability, according to Reuters.
In the news: Florida GOP Rep. Anna Paulina Luna Calls Washington Post Report 'Completely False'
The Starlink network provides internet access without ground-based wireless towers.
The satellite service was "never meant to be weaponized," SpaceX President Gwynne Shotwell told reporters at a conference Wednesday in Washington, D.C., according to Reuters.
"Ukrainians have leveraged it in ways that were unintentional and not part of any agreement," she added.
Shotwell said the original agreement was meant to be used for humanitarian purposes like providing broadband for banks, hospitals, and families affected by the war, according to Reuters. She did not specify what steps the company has taken to limit the satellites' useability, according to Reuters.
"We know the military is using them for comms, and that's ok," Shotwell told reporters. "But our intent was never to have them use it for offensive purposes," according to Reuters.
In the news: Florida Man Arrested For November "Cold-Blooded" Murder Has 21 Prior Convictions
Since February, SpaceX has sent truckloads of the Starlink terminals to Ukraine and allowed their military to communicate by connecting them with the nearly 4,000 satellites SpaceX has launched into Earth's orbit. In addition to SpaceX's funding, the U.S. and French governments have paid to send shipments of Starlink terminals to Ukraine.
Musk has previously claimed in a tweet that sending the technology to Ukraine has cost the company millions. He has also angered Ukrainian officials by saying that Crimea should remain part of Russia and that Ukraine should remain neutral in the conflict between Russia and NATO.
Android Users, Click Here To Download The Free Press App And Never Miss A Story. Follow Us On Facebook Here Or Twitter Here. Signup for our free newsletter by clicking here.
Login To Facebook From Your Browser To Leave A Comment