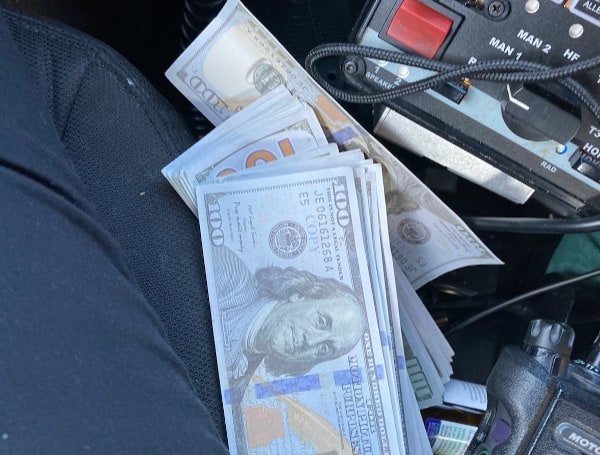 A Florida man who fired several gunshots at the car of two customers who paid him with a fake $100 for marijuana was quickly identified and arrested on Thursday.
Detectives with Volusia Sheriff's Office, responded to the area of Providence Boulevard and East Chapel Drive in Deltona around 3 p.m. Thursday after 911 started receiving reports of gunshots in the area.
When deputies arrived, they found an unoccupied SUV with a flat tire and bullet holes in the passenger side. Witnesses in the area said two young men ran away from the vehicle after the shooting. Deputies found both of them and determined they were the targets of the shooting. Neither one was shot.
In the news: Pasco Sheriff Arrests 17-Year-Old Land O' Lakes Student In Snapchat School Threat
Detectives learned the two victims, ages 17 and 20, decided to use a fake $100 bill to buy marijuana from an Instagram acquaintance.
After the fake bill was exchanged for the marijuana, and the customers began to drive away, they heard glass shattering and multiple gunshots fired at them. They didn't know the shooter's name, but were able to give a description of him.
With that description, detectives contacted the Sheriff's Office Juvenile Services director, who was able to provide information on persons of interest in the area.
That research identified 19-year-old Raymon Plummer, as a potential suspect.
Plummer's house on West Chapel Drive sits about 511 feet from the location on East Chapel Drive, where detectives and crime scene technicians found 7 spent shell casings and broken glass from the shooting. When shown a photo lineup, the 17-year-old victim immediately identified Plummer as the shooter with 100 percent certainty.
In the news: Florida Gov. DeSantis Asserts On Biden's Watch Mexican Drug Lords Control The Border
Plummer was later located and arrested by Crime Suppression Team deputies on charges of aggravated assault with a deadly weapon and firing a weapon into an occupied vehicle. He was transported to the Volusia County Branch Jail where he remains held on $30,000 bond.
Also on Thursday, Monroe County Sheriff's Office Deputies found fake $100 bills near the Seven Mile Bridge.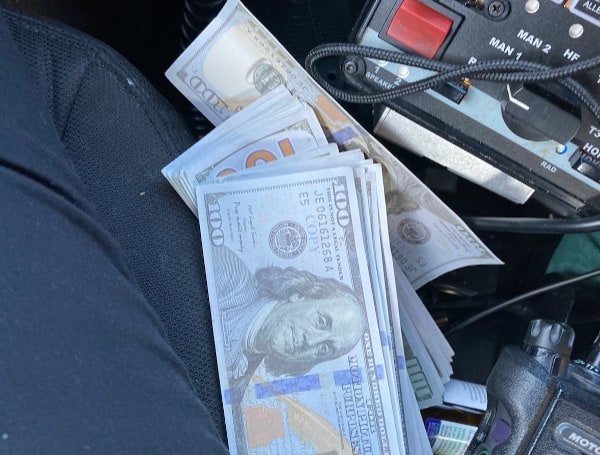 Deputies say the bills have labels stating they are for filmmaking and movies, but otherwise, they look real at a passing glance.
Residents and businesses should be aware of these notes. Be careful and studious when accepting large sums of cash.
Android Users, Click To Download The Free Press App And Never Miss A Story. Follow Us On Facebook and Twitter. Signup for our free newsletter.
We can't do this without your help; visit our GiveSendGo page and donate any dollar amount; every penny helps.
Login To Facebook To Comment