NASHVILLE, TN. – On December 25, 2020, at approximately 5:30 a.m. Central Time, a large explosion occurred on 2nd Ave N near a downtown Nashville, Tennessee business. The explosion has been linked to a recreational vehicle (RV), pictured below.
The Federal Bureau of Investigation (FBI); the Metro Nashville Police Department; and the Bureau of Alcohol, Tobacco, Firearms, and Explosives (ATF) are currently looking for information concerning the operator or owner of this RV, which arrived in the area at approximately 1:22 a.m. Central Time. In particular, individuals are being sought who were in the area of downtown Nashville around 1:00 a.m. Central Time.
Prior to the RV exploding, an eerie warning message played through a loudspeaker of the RV, "If you can hear this message, evacuate now."
Three civilians were hospitalized and are in stable condition, officials said. The unusual warning that came from the RV likely saved lives. But serious injuries were also avoided due to the police officers who took the warning seriously and cleared the area.
If you have any images, videos, or other information you may have related to the explosion in downtown Nashville, please visit fbi.gov/nashville. If you do not have an attachment but have information to provide, please submit it at tips.fbi.gov or call 1-800-CALL-FBI.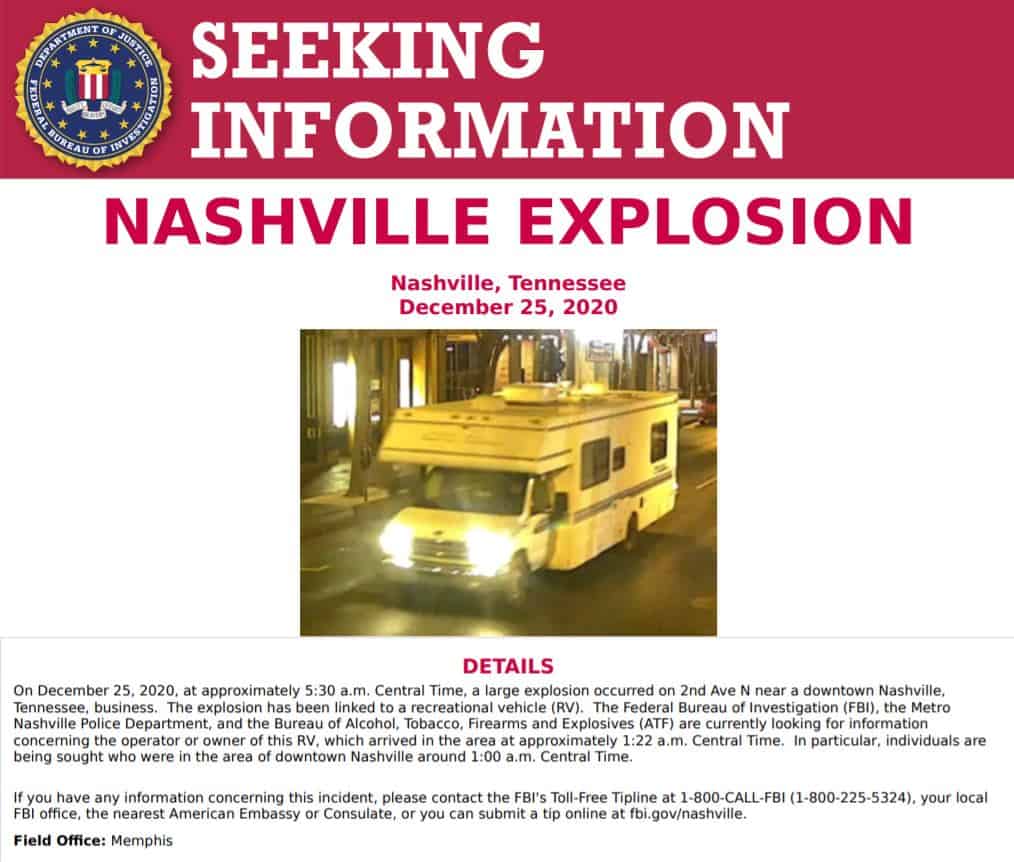 Login To Facebook From Your Browser To Leave A Comment