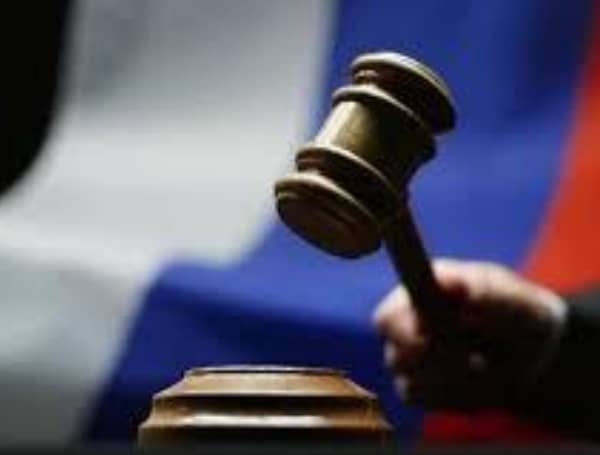 A U.S. District Judge has struck down as unconstitutional Florida Statute Article 9, Chapter 106, Section 143(3).
The statute prohibits school board and other non-partisan election candidates from disclosing their political party affiliations during election campaigns.
The complaint was lodged in 2018 with the Florida Elections Commission by Michelle Salzman, who would become an Escambia County elected member of the Florida House of Representatives in 2020. Residing in School Board District #1, she filed her complaint against School Board District #2 candidate Kells Hetherington of Pensacola.
Salzman was a PTA past president turned volunteer who, according to Hetherington, began bullying him and his family online after he and Salzman had disagreements over politicized social issues. Hetherington had publicly disclosed his Republican party affiliation on his Escambia County Candidate Statement and on Facebook during the 2018 School Board election campaign.
The Florida Elections Commission initially fined Hetherington $500 for his party of choice disclosure. After Hetherington objected based on First Amendment rights, the charge was reduced to $200. But Hetherington decided to run for the school board again in 2022 which led to his lawsuit. It was filed to ensure he could state his party affiliation in 2022 campaign communications. In 2021, U.S. District Judge M. Casey Rodgers granted a temporary injunction against the Florida Elections Commission until further review.
In her final Opinion filed November 8, 2022, Judge Rodgers struck down the Florida statute outlining non-partisan campaign "speech" limits. A permanent injunction against Escambia County State Attorney Ginger Bowden Madden and a permanent enjoinment for the Florida Elections Commission and its leadership and staff were established to prohibit enforcement of the following portion of Florida Statute § 106.143(3):
"A political advertisement of a candidate running for nonpartisan office may not state the candidate's political party affiliation. This section does not prohibit a political advertisement from stating the candidate's partisan-related experience. A candidate for nonpartisan office is prohibited from campaigning based on party affiliation."
School Board and other non-partisan candidates are still listed as "non-partisan," however, on state election ballots.
Hetherington, legally represented by the Institute for Free Speech, spoke to The Free Press and was asked if he expected the State to appeal the judge's decision.
"They could raise procedural questions regarding what the judge did or if the law was misinterpreted, but we are prepared to take this all the way through the appeals process. If the state thinks we'll fold if they appeal, that won't work," said Hetherington.
Although Hetherington lost in both his 2018 and 2022 races for election to the Escambia County School Board District #2, he said, "This is not the end of Kells' run in politics."
Hetherington concluded by stating, "I thought the First Amendment protected my right to tell voters that I am a Republican and I'm pleased the Court agreed. It's ridiculous that Florida fined me for giving truthful information to voters, and hopefully, this will never happen again to any other candidates."
According to the Institute for Speech website, "States can establish nonpartisan offices, but they cannot prohibit candidates from mentioning their membership in a political party."
Journalism professor and Republican media and political consultant Chris Ingram of Tampa said, "This case should be a slam dunk. Political candidates, like every citizen, should have the right to express themselves. To say a political candidate can't say what party he belongs to is preposterous."
"Party registration is a matter of public record. This state law is unconstitutional, and any judge with a basic understanding of First Amendment rights should see it that way," Ingram said.
Visit Tampafp.com for Politics, Sports, and National Headlines.
Android Users, Click Here To Download The Free Press App And Never Miss A Story. Follow Us On Facebook Here Or Twitter Here.
Login To Facebook From Your Browser To Leave A Comment