June 5, 2020
By: Martin Fennelly
Sometimes, it can be so simple.
Even with tension everywhere, a nation boiling over, even with news events swirling, with right and wrong colliding, with everyone ready to shout at the top of their lungs, it can be quiet – and simple.
In the aftermath of the death of George Floyd, it can still be simple, as simple as speaking out, as simple as listening, understanding.
Take the case of first-year Florida State head football coach Mike Norvell and one of his star players, defensive tackle Marvin Wilson.
Norvell was seemingly in hot water for a comment he made during an interview this week where he claimed to have communicated with every FSU player on an individual basis regarding protests stemming from George Floyd's death.
Wilson, a senior captain on the team, disputed those comments, angrily, forcefully, all but calling Norvell a liar and threatening that he and his teammates would boycott workouts until further notice.
What a mess.
And then it wasn't.
Florida State held a team meeting Thursday morning. Norvell apologized to his players, and posted the apology to his Twitter page, expressing pride in Wilson's reaction to statements Norvell made.
"Last Saturday evening, I sent a text to each player individually to present an opportunity for open communication with me," Norvell's statement read in part. "Many members of our team chose to respond and have more in-depth conversations about issues and feelings. Marvin is right. It was a mistake to use the word 'every.' Particularly at this time, words are important, and I'm sorry."
After the team meeting, Wilson, who returned for his senior season despite being projected as a first-round NFL draft pick, posted an Instagram video with a caption that said he appreciated Norvell "for encouraging me to use my platform and speak for what me and teammates believe in." Wilson talked about the goals established in the team meeting — getting everyone on the team registered to vote, raising money to help young black people attend college, and holding fundraisers for low-income kids in Tallahassee.
Who isn't proud of these men?
A mistake was made. An apology was issued. A young man saw it for what it was and accepted it and moved on.
That is the way it is supposed to work with all of us.
Or take the case of USF senior cornerback KJ Sails, who saw condemnations of police brutality and racial injustice and decided to do something, in his own way, the simple way.
As reported by the Tampa Bay Times, Sails, a team leader who starred at East Bay High, announced via social media that he is organizing a "Unifying Walk" beginning at noon Saturday, from Franklin Street in downtown Tampa an ending a half-mile later at Ebenezer Missionary Baptist Church.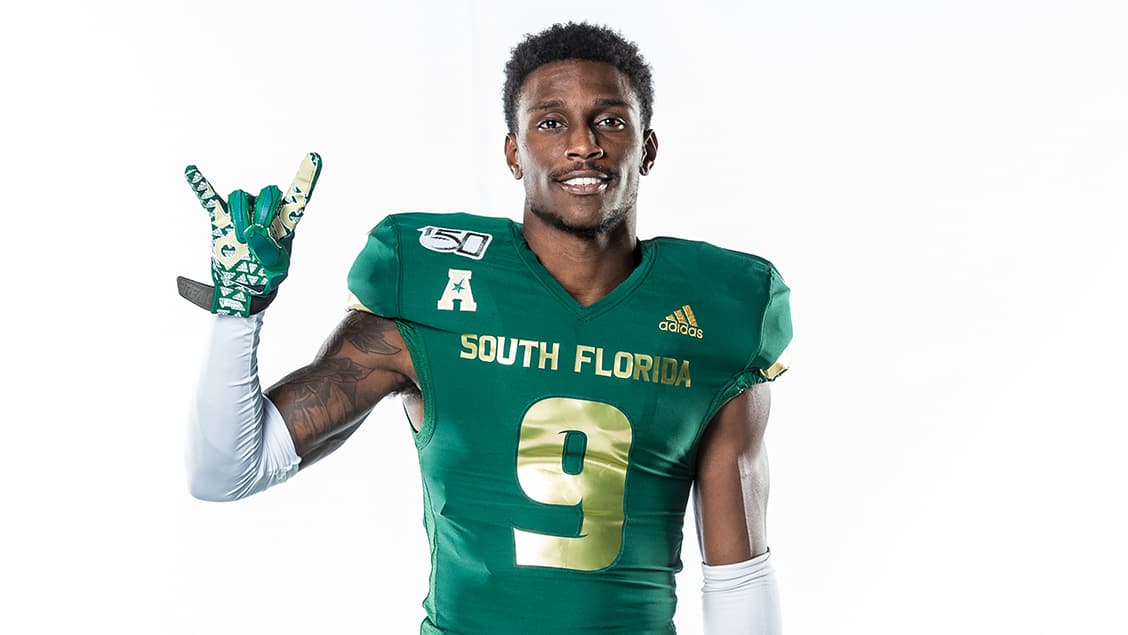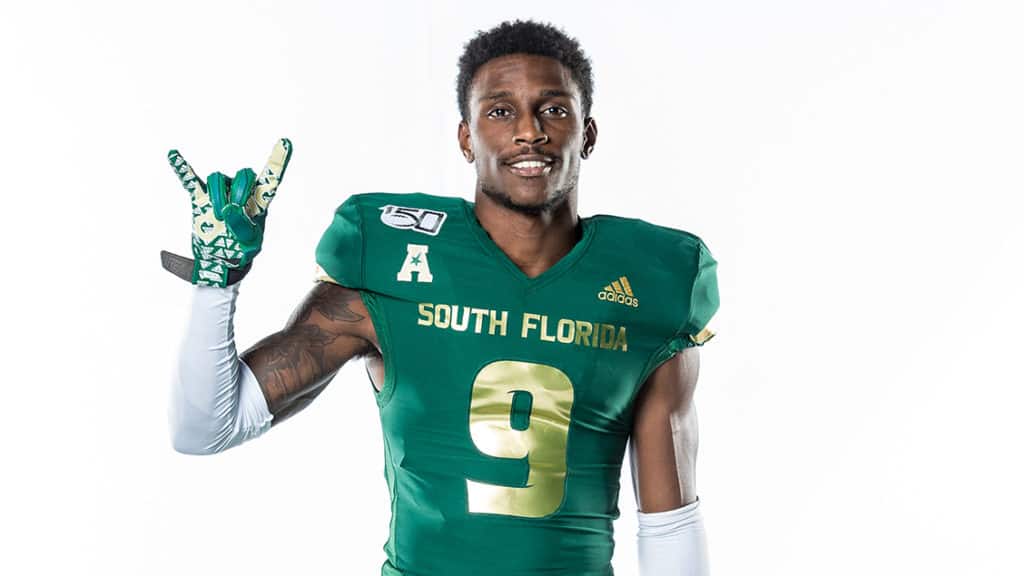 "I'm asking that all of my USF Athletics family including administration, staff, coaches, and my fellow student-athletes (attend)," Sails wrote. He added, "I'd like to also invite the University of Tampa Athletics department and student-athletes, all of Tampa Bay's youth sports organizations and athletes, and all high school athletes to join me as we show the world what unity is supposed to look like."
Who isn't proud of this kid?
Look, we could find a lot of other local athletes, professional and amateur, who feel the same way, who walk the walk. They are coming out after Floyd's death, for all sorts of reasons, in search of answers, but wanting to be part of a solution, not more problems.
Take the case of some local standout athletes who turned out Sunday to help clear debris from a Champs sports store on Fowler Avenue that has been set ablaze during protests after George Floyd's death.
The clean-up crew was headed by USF quarterback and former Plant star Jordan McCloud and his brother, Ray-Ray McCloud, a former Sickles High and Clemson star who is now a receiver for the Buffalo Bills. Among those joining the McClouds were former Sickles star Cadi Molina, Cincinnati Bengals receiver Auden Tate from Alonso, and Indianapolis Colts cornerback Isaiah Rodgers from Blake.
They simply wanted to help.
"We're just trying to lead by example and express some positivity to the tough times right now," Cadi Molina told the Tampa Bay Times. said. "We worked pretty quick. "Being athletes, it wasn't really hard to move stuff and get stuff done quick."
This is their city. It's where they grew up, where they live, where they will raise their own children one day. They have no time to scream or fight. They get stuff done quick.
Everyone has opinions after George Floyd's death. There is anger, there is destruction. But there are also points of light. We would do well to remember that understanding is always out there, waiting to be found.
Really, it can be so simple.
Damn, I'm proud of these kids.
Login To Facebook From Your Browser To Leave A Comment