By PAUL CATALA
RUSKIN − Until the late 1950s, firefighters would spring into action from the firehouse dorm, don their gear and leap into a fire engine before racing to douse out a disaster.
But since 2013, the building that once housed crews ready to combat fires has instead been used to fan the flames of creativity.
Now known as the Firehouse Cultural Center, the structure at 101 First Ave. N.E. is 2,500 square feet of space used to promote the visual, theatrical and musical arts in south Hillsborough County. Instead of firefighters and their equipment, it now houses gear needed to light up educational classes and theatrical programs.
Georgia Vahue, who became the center's first executive director in 2013, says the facility has helped bring visual and performing arts to a part of the county that lacks the major arts centers found in Tampa or Pinellas County.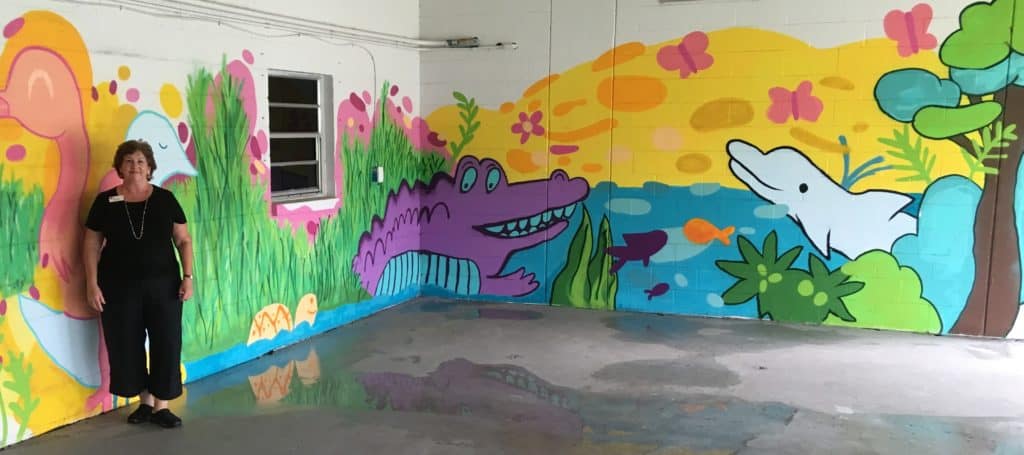 Vahue, an art specialist for the Hillsborough County School District from 1990 to 2002, says the Firehouse Cultural Center staff strives to provide community through participation, exploration and engagement.
For example, the center's "Firehouse Pub & Theater" hosts live entertainment with variety show performers, comedians, musicians and actors in the 124-seat black box theater – former firetruck bays.
Classes for all ages, regularly held in the center's studios, are fee-based or free. There is also an adult Figure Drawing Studio featuring live models, open to artists of all levels, and instructed by Bruce Marsh, painter and professor emeritus of art at the University of South Florida.
"The quality of the museum's programs has continued to improve, but also the outreach to the public has been great. I think we've spoken to every club there is in the community," says Vahue, who spent 10 years as director of the Great Neck Arts Center School for the Visual & Performance Arts, a Kennedy Center Arts-in-Education affiliate in New York.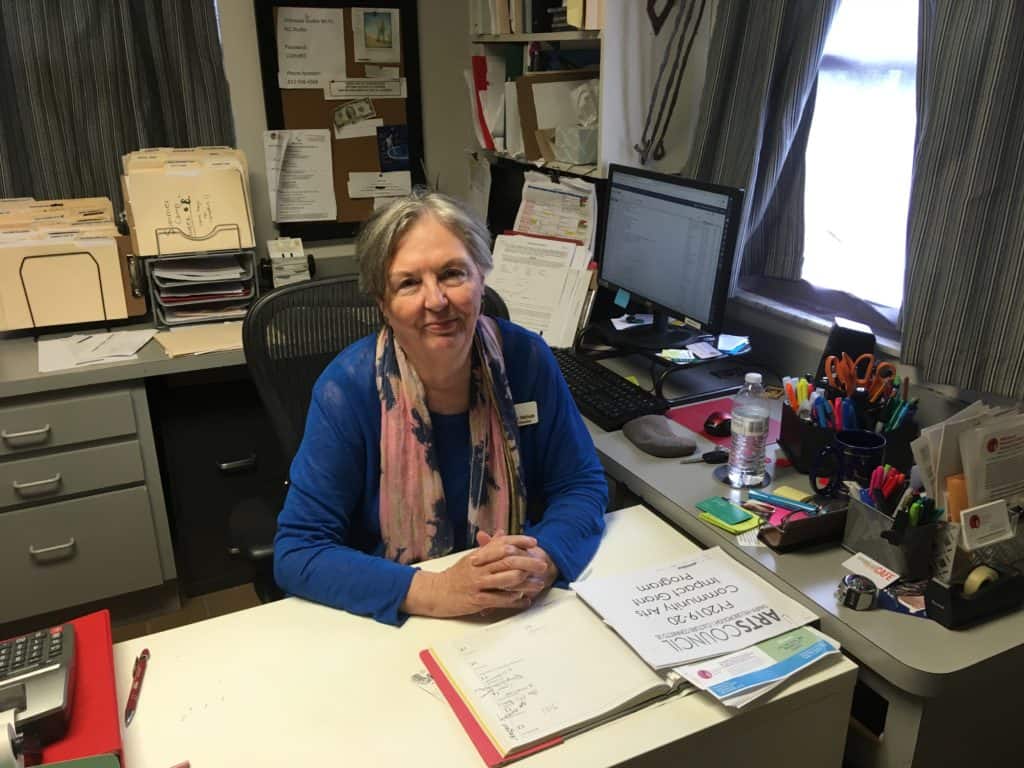 From April to August, just under 7,300 guests had attended center programs and activities this year, more than double the first year the doors opened.
Programs are supported by a budget that has grown from $13,000 in 2012, to $45,000 a year later and $385,000 for 2019. As a nonprofit arts center, the facilty is supported by a variety of sources, such as Community Foundation Tampa Bay, the County Commission, the Florida Division of Cultural Affairs, the Ruskin Community Development Foundation, private donors and member contributions.
Among the events and activities financed through that budget is the Firehouse Pub Live Music and Comedy series featuring music by notable area artists such as Valerie Gillespie, La Lucha, the Cadillac Cowboys and Ken Loomer, and comedy by the Girls Night Out and Clean Comedy troupes.
Steven Alvarez, a board member of the South Shore Chamber of Commerce, states the Firehouse Cultural Center's diversity of programming is needed in south Hillsborough. He says the center brings "a little culture and entertainment to this area."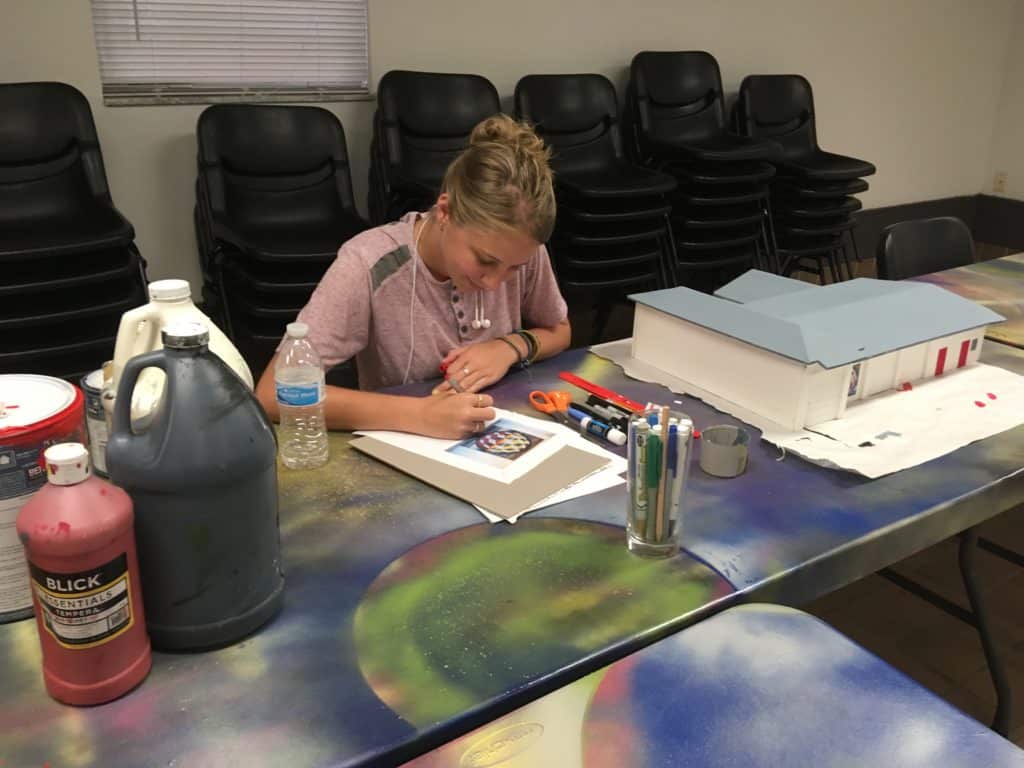 "It gives the local residents an opportunity to experience something they wouldn't be able to do unless they went to Tampa and St. Petersburg. It brings a lot of cultural diversity to the area: comedy shows, music, plays, as well as provides a meeting place for different groups; they open their doors for all sort of events," adds Alvarez, an accountant in Apollo Beach.
In addition to the black box theater, the two-acre Ruskin facility has classrooms, storage rooms, offices, a warming kitchen and patio area. Three full-time staff members, one part-timer and 50 to 75 volunteers coordinate the various programs. Among the programs are a Literary & Humanities Series, visual and performing arts classes, artists workshops, summer camps and annual community events such as a "Family Holiday Concert" and "Draw-In."
Bernard and Sharon Davis have been attending events at the center for the past two years. Apollo Beach residents for three years, the couple also volunteer there, working as bartenders in the Pub and helping out at charity events.
Sharon Davis, a retired registered nurse, called the center a "hidden gem" and is always impressed with the quality of talent that performs there.
"Instead of having to go to Tampa, the same talent and cultural activities are here," she says. "There are really great artists that perform and exhibit there; they offer a lot of entertainment for adults and children."
Heather Clark, in her second year as community partnership coordinator, adds that volunteers and partnerships are integral parts to keeping the center's arts alive.
"Our partnerships are ongoing, and whether its students or adults, we want to make sure arts access is available. A place like the Firehouse is a wonderful center to see that continuing," Clark says.
With South Shore's population projected to reach 520,000 by 2050, Vahue says the need to maintain and expand cultural activities won't cease.
"And I love to see repeat visitors or a visitor survey card that says: 'This is the best ever' or 'You're making a difference.' That really makes me and the staff feel great and makes what we do feel worthwhile," Vahue adds.
For more information on the Firehouse Cultural Center and its offerings, visit www.firehouseculturalcenter.org or call (813) 645-7651.
Login To Facebook From Your Browser To Leave A Comment