Laurier Myrick never had the chance to see his 18th birthday or realize his dreams after nearly graduating High School. Susan Myrick, 35 years old, a loving mother of two, never had the chance to watch her grandchildren grow up.
In March of 2008, life as the two of them knew it as mother and son was over in an instant. There have never been any arrests in this case, and justice has never been served for Jessica Myrick, the surviving victim of the vicious attack.
Born on October 17th, 1990, Laurier was a loving brother who cared about people, according to Jessica, sister to Laurier, and daughter of Susan.
In the news: Florida Cold Case: 5 Years After Going Missing, Assunta "Susy" Tomassi's Remains Identified
When asked what her brother was like, she responded, "My brother was strong-willed. He cared about his family." She went on to say, "Laurier enjoyed taking things apart and rebuilding them. For example, he took an entertainment center apart just to rebuild it."
We spoke with Jessica at length about that day on March 11, 2008. She spoke about her mother and brother and her recollections of the attack that night.
Myrick had been living in Palmetto, Florida for approximately 4 years, and had had her first child at 14 years of age. She moved back to Tampa to live with her mother and brother when she was then 18 years old. She had two children, ages 4 years and 6 months.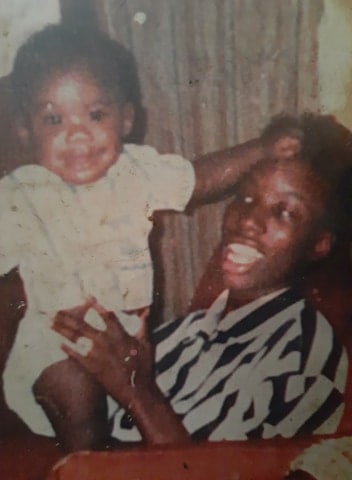 March 11th, 2008 At 2:00 AM, their second-floor apartment, which was in the Camelot Apartments with an address of 13135 North 19TH Street, Apartment 210, was broken into. The perpetrator came to kill.
Jessica's 6-month-old child was asleep in a back bedroom, and her 4-year-old child was not home at the time.
Jessica was shot in the chest twice, and she fell to the floor.
She witnessed her brother and her mother die from multiple gunshots.
The shooter realized Jessica was still alive and shot her one final time in the chest, and fled the scene. Jessica recounts those moments solemnly.
In the news: Florida Cold Case 2008: Lawrence P. Higgins Found Murdered In His Garage
"I was caught in the moment. There were no thoughts going through my mind at the time. I was not scared or nervous. I was just in shock. When I think back on it now, it was like God had ahold of me because I could still move after having been shot 3 times. I dragged myself to the house phone and called police. After I had already been shot twice, I stood up as the perpetrator was standing over my mother and brother lying on the ground."
Jessica still suffers today. She struggles with PTSD and nightmares, and on occasion, her chest feels like it is caving in as she was shot through the lungs, and as a result, her lungs collapsed. She has received some counseling and has done well, given the circumstances.
Today, Jessica is a proud mother of 5, has a job, and is moving forward in life while taking positive steps to continue healing.
When the most important question of whether or not she knew who committed this heinous crime arose, she stated, "I have no idea who could have done this, or why. We were only living there a few months when this happened. I still, to this day, don't know why it happened. It's heartbreaking. That was my only brother. I'm left with one possible niece, but we don't know for sure."
When asked about her mother, Jessica began to cry.
"My mother was a wonderful…I can't."
"My mother was a wonderful mother, person, and friend. She struggled to take care of us, but she always did her best by doing what she could for us. This helped me to become a proud mother and woman I am today."
In the news: Florida Cold Case: 35-Year-Old Lynette Campbell Found In Anclote River In 1996
Possibly this is a case of mistaken identity since Jessica and her family only lived in the apartment for a couple of months before the assault and murder.
Justice for their memory is important to Jessica. There have been no suspects arrested in this case.
Jessica describes the man she remembers committing this attack as black, approximately 5'9", in his late 20's, and wearing a black hoodie.
If you have any information that may lead to an arrest in this case, please get in touch with the Hillsborough County Sheriff's Department Homicide Division regarding Case # 08-150-960 at (813) 247-8200.
You can also contact Crime Stoppers at 1-800-873-8477, and you can choose to remain anonymous.
Android Users, Click To Download The Free Press App And Never Miss A Story. Follow Us On Facebook and Twitter. Signup for our free newsletter.
We can't do this without your help; visit our GiveSendGo page and donate any dollar amount; every penny helps.
Login To Facebook To Comment