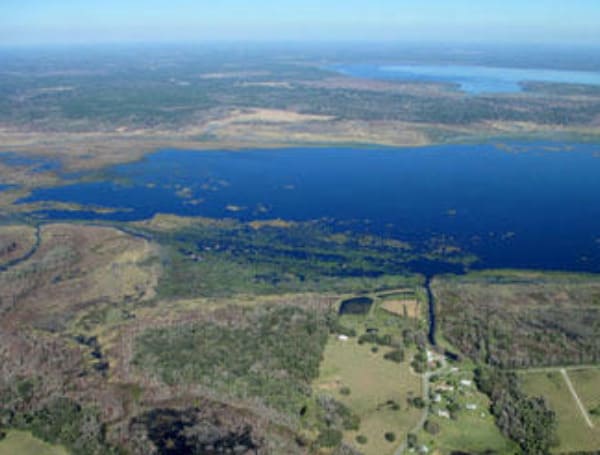 Representatives Bilirakis, Donalds, Diaz-Balart, Franklin, Posey, Wasserman Schultz, Frost, Luna, Frankel,  Waltz,  Moskowitz, Mast, Cherfilus-McCormick, Salazar, and Castor reintroduced H.R. 1008 the Combat Harmful Algal Blooms Act, to help preserve vital marine ecosystems.  
Algae blooms have frequently proven to harm ecosystems, and Florida has plenty of wetlands worthy of preservation. 
This bill amends Section 102 of the Robert T Stafford Disaster Relief and Emergency Assistance Act to expand its definition of "major disasters" to include algal blooms harmful to the environment.
In the news: Florida Lawmakers Look At 'Save Our Homes' Change
As such, federal disaster funding would be allocated to combatting this issue in the same way funding goes to tornado and hurricane recovery. 
"Protecting our pristine natural resources is not a partisan issue.  Unfortunately, communities throughout the state of Florida have seen the devastation that harmful algae blooms and red tide can have on our eco-system and tourism-related industries," said Rep. Gus Bilirakis, who serves as Co-Chairman of the House Travel and Tourism Caucus.  "Florida's combined recreational and commercial fisheries alone generate an estimated $27.2 billion and support nearly 300,000 jobs.  When these disasters occur, Florida needs to be able to access the same emergency resources that are provided to help Americans recover from other natural disasters.  Additionally, I'll continue to support efforts to determine how best to prevent, treat and mitigate these conditions should they occur in the future."
Algae blooms, such as Red Tide, can contain toxic substances that kill marine life and potentially harm humans.
In the news: GOP Lawmakers Keep Pressure On Biden Over Completing Trump's Border Wall
Additionally, these conditions can force beach closures, fishing restrictions, tourism declines, and property value drops.
"Water is Florida's most important natural resource and serves as the heart & soul of Southwest Florida," said Rep. Donalds. "I'm committed to advancing bipartisan policies that promote the preservation of our waterways against potential long-term damage resulting from harmful algal blooms. This bill gives state and local leaders the opportunity to request federal funding to protect their waterways for future generations to come. I'm thankful for my colleagues' support in this effort to protect our nation's marine ecosystems."
Android Users, Click Here To Download The Free Press App And Never Miss A Story. Follow Us On Facebook Here Or Twitter Here. Signup for our free newsletter by clicking here.
Login To Facebook From Your Browser To Leave A Comment