The man who posed for the camera while carrying Speaker of the House Nancy Pelosi's lectern has been arrested in Pinellas County, Florida.
Adam Johnson, 36, from Parrish Florida, seen on video carrying the U.S. House Speaker's lectern during the riot at the US Capitol, has been arrested and booked in the Pinellas County Jail.
Johnson was booked at 9:07 P.M. Friday and on hold in Pinellas County on a U.S. Marshal Warrant.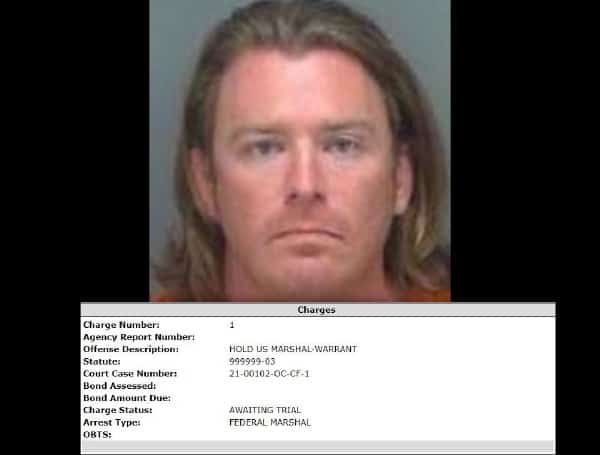 He will face charges related his role in the ransacking of the Capitol.
Login To Facebook From Your Browser To Leave A Comment