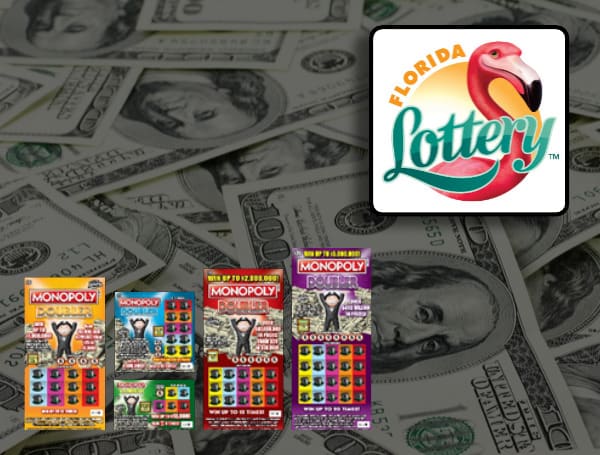 The Florida Lottery announced that Isaac Rivera, 36, of Ft. Lauderdale, claimed a $1 million top prize from the $5 MONOPOLY DOUBLER Scratch-Off game at Lottery Headquarters in Tallahassee.
He chose to receive his winnings as a one-time, lump-sum payment of $798,985.00.
Rivera purchased his winning ticket from Marina Discount Beverage & Food, located at 2705 Southwest 15th Avenue in Ft. Lauderdale. The retailer will receive a $2,000 bonus commission for selling the winning Scratch-Off ticket.
In The News: Florida Pharmacist Confesses To Stealing Over 90k In Medication From Winn Dixie Pharmacy
The $5 MONOPOLY DOUBLER Scratch-Off game launched on July 4, 2022 and features more than $132 million in cash prizes, including 12 top prizes of $1 million! The game's overall odds of winning are 1-in-3.98.
Scratch-Off games are an important part of the Lottery's portfolio of games, comprising approximately 77 percent of ticket sales in fiscal year 2021-2022.
Additionally, since inception, Scratch-Off games have generated more than $17.06 billion for the Educational Enhancement Trust Fund (EETF).
Login To Facebook From Your Browser To Leave A Comment