Governor DeSantis ordered Thursday night that all Florida National Guard troops currently in Washington D.C. come back home.
"Last night, I ordered our Adjutant General to bring Florida National Guard soldiers home from the National Capital Region," said DeSantis in a tweet Thursday Night.

On Friday, DeSantis appeared in Fox and Friends from St. Petersburg, for the milestone of 1,000,000 vaccinations for seniors in Florida.
During this segment, DeSantis was asked about the Troops in D.C. and said, "These folks are soldiers, not Nancy Pelosi's servants," DeSantis said. "This is a half-cocked mission at this point and the appropriate thing is to bring them home."
---
---
Anger erupted after pictures went viral on social media showing thousands of troops sleeping on the floor of a garage or up against pillars.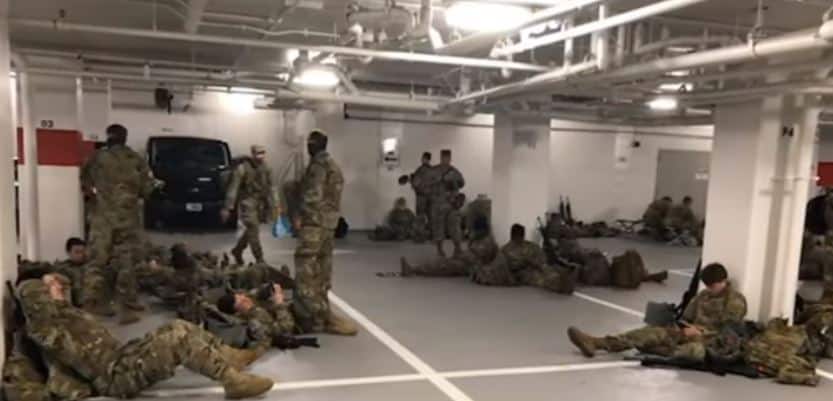 A National Guardsman claimed their unit had been forced to vacate the Capitol on Thursday and move into the garage.  Conditions for the troops protecting the nation seem grim, with one bathroom shared between 5,000 troops, one plug socket, and no internet access. 
Soldiers were concerned about sharing a bathroom between so many and being packed into tight spaces during the coronavirus pandemic.
A guardsman told Politico: "Yesterday dozens of senators and congressmen walked down our lines taking photos, shaking our hands and thanking us for our service. 
"Within 24 hours, they had no use for us and banished us to the corner of a parking garage. We feel incredibly betrayed." 
Login To Facebook From Your Browser To Leave A Comment