Uber and Lyft Drivers across Florida are coming together this Friday, April 28th, to launch the Florida Chapter of the Independent Drivers Guild.
According to a release, with simultaneous rallies and work stoppages at airports in Orlando, Miami, and Tampa, Florida rideshare drivers are uniting in a historic statewide effort to win higher wages, an end to unfair app company deactivations, safety improvements, and a union for Uber & Lyft Drivers.
The airport work stoppage will be held 11 AM – 1 PM Friday. According to the press release, all Florida rideshare drivers are welcome to join the rallies.
In the news: Florida Man Arrested On Federal Fentanyl Warrant In Conspiracy From New York To Miami
"Floridians depend on Uber and Lyft drivers to get around, but what they may not know is that rideshare drivers have no voice with the app companies over even basic things like pay and how much the app companies take in fees from each fare. As gas prices and other expenses have skyrocketed in Florida, driver pay has not kept up and drivers are struggling just to break even. Uber and Lyft need to start listening to Florida's rideshare drivers and that's why we're standing with Florida drivers to launch the Florida chapter of the Drivers Guild," said Brendan Sexton, national president of the Independent Drivers Guild.
In an unrelated matter but interesting timing, this announcement follows the brutal murder of a Uber Eats driver in Pasco County, Florida, by an MS-13 gang member.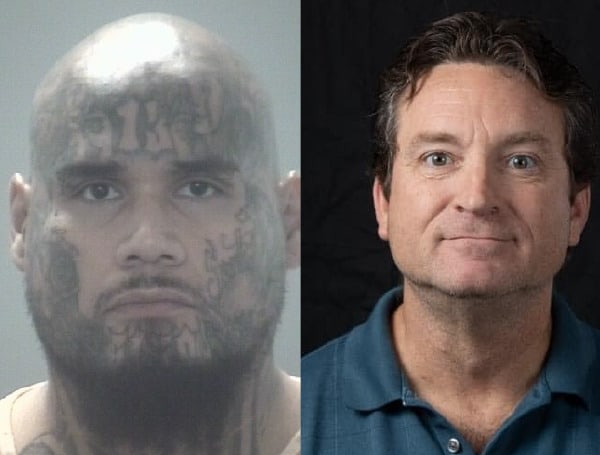 Randall Cooke dropped off his wife before beginning his Uber Eats deliveries on April 19 in Holiday, Pasco County, Florida.
According to Pasco County Sheriff Chirs Nocco, the couple was texting throughout the day until 7 pm when Cooke stopped replying.
Nocco said Cooke's wife reported him missing to law enforcement officials, who obtained his last known location and coordinates from Uber.
Deputies responded to the address 3438 Moog Road in Holiday, Florida, where no one answered the door, and they did not observe any suspicious activity or evidence.
Two days later, on Friday, deputies returned to the home, and a roommate of 31-year-old Oscar Solis Jr came to the door.
In the news: Florida Mom Charged In The Murder Of Her Infant Child
The roommate provided a video of Cooke delivering a food order at 6.55 pm when he disappeared, but the recording ended there, Nocco said.
Nocco said Solis attempted to rob the victim and ultimately killed him. No other individuals were at Solis's home at the time of the murder. The victim and Solis did not know each other.
Deputies were originally called to investigate a body discovered in the Moog Rd. area on Friday, April 21, just after noon.
Deputies say that no cause of death or body identification could be determined at the time.
Through further investigation, and in working with the Pasco-Pinellas Medical Examiner, both identification and cause of death were determined over the weekend. The case was ruled a homicide at that point.
"This was a horrific crime of passion; this was demonic. What he did was demonic,' said Nocco. 'This person killed him for no reason."
Investigators have determined that Solis pulled the victim into his home and attempted to rob him. This was captured on Solis's home surveillance. After that, Solis murdered the victim and attempted to conceal the victim's remains by putting his body in garbage bags and a cooler.
In the news: Human Remains Found In Submerged Vehicle Confirmed As Robert Helphrey, Missing Since 2006
Solis has a long criminal history in Indiana and was just released from an Indiana prison in January 2023 following an over four-year sentence for assault and burglary., according to Nocco.
Nocco said Solis was affiliated with MS-13 in Indiana and was also on parole.
Before this incident, Solis had no criminal history in Florida.
A GoFundMe has been launched for the family of Randall Cooke, and you can donate here.
Android Users, Click To Download The Free Press App And Never Miss A Story. Follow Us On Facebook and Twitter. Signup for our free newsletter.
We can't do this without your help; visit our GiveSendGo page and donate any dollar amount; every penny helps.
Login To Facebook From Your Browser To Leave A Comment