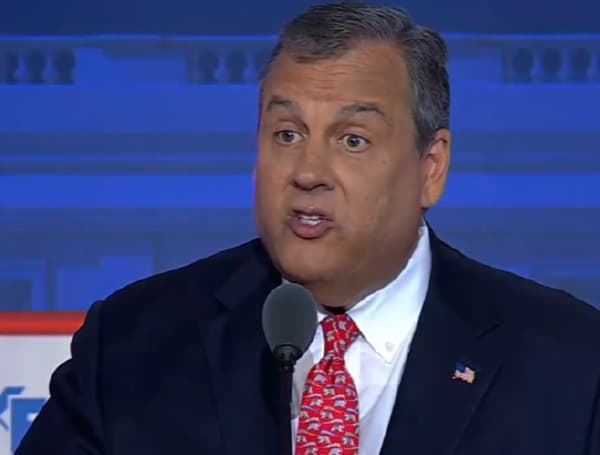 A grand jury indicted a former aide to former Republican Gov. Chris Christie of New Jersey on child sexual abuse charges.
Kevin Tomafsky was arrested Aug. 15 following a July indictment by a grand jury on multiple charges, including conspiracy to endanger the welfare of a child and possession of child pornography, the New York Post reported.
Tomafsky worked as a scheduler for Gov. Christie in 2010, according to the New Jersey Globe.
In the news: Trump's March D.C. Trial Date May Deprive Him 'Of His Right To Due Process,' Legal Experts Say
The investigation began after Snapchat informed the National Center for Missing and Exploited Children (NCMEC) of an image of child sexual abuse material, the Globe reported.
Tomafsky was allegedly in receipt of a photo sent through the app of a six-year-old girl performing oral sex on an adult, according to the NY Post.
State authorities searched the home Tomafsky shared with his mother in December, where they allegedly found hundreds of items of child sexual abuse material.
A second individual, identified as Tomafsky's father by multiple sources, was also arrested, and faces charges in the investigation, according to the Globe.
In the news: California Gov. Gavin Newsom Pushing To Fill Up Gas Facility He Campaigned On Shutting Down
Tomafksy left the Christie gubernatorial administration to work at the Port Authority of New York and New Jersey in 2012, and since had served as a political operative for Republican candidates and as the legislative director for Republican Assemblyman Sam Viocchi from 2014 to 2016, the Globe reported.
Nearly 32 million images of child pornography were reported to the NCMEC in 2022, according to a report by the organization.
Android Users, Click To Download The Free Press App And Never Miss A Story. Follow Us On Facebook and Twitter. Signup for our free newsletter.
We can't do this without your help; visit our GiveSendGo page and donate any dollar amount; every penny helps
Login To Facebook To Comment