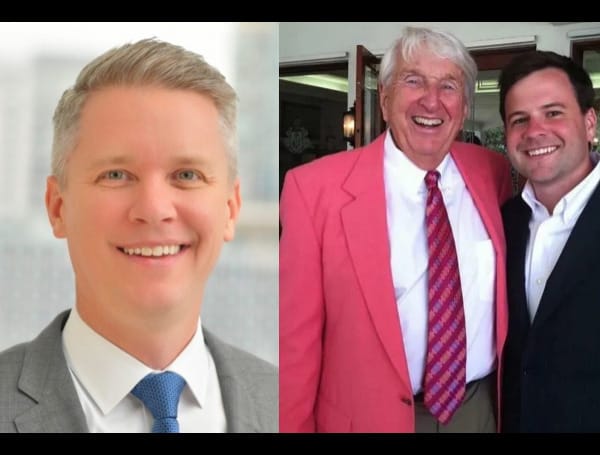 While most of us are used to seeing ugly feuds or harassment campaigns in the political realm on Twitter, a prominent businessman and philanthropist has filed a lawsuit against a former high-level executive at his family's company for using the platform to spread vicious and provably false lies.
Bill Pulte, whose grandfather William J. Pulte founded the PulteGroup, which primarily focuses on homebuilding and community development across the United States, told Big League Politics earlier this month the following.
The Pulte family is accusing former PulteGroup, Inc. executive Brandon Jones of launching a Twitter harassment campaign against the late PulteGroup founder William J. Pulte.
His grandson Bill Pulte said the lawsuit is being filed to "protect the legacy of Pulte Homes, my grandfather who was my mentor and partner, as well as my own reputation and to prevent Jones from doing irreparable harm through his continued spreading of vicious lies."
Following the initial discovery of the then PulteGroup's COO Brandon Jones' network of bot accounts making wild allegations and statements on Twitter, he was summarily let go from his role.
In the news: Buffalo Bills' Damar Hamlin Breathing On His Own, FaceTimed Into Team Meeting
According to Business Insider, the relationship between Pulte and Jones had been contentious for some time. In the past several years, Mr. Pulte had opposed an expedited promotion for COO Brandon Jones, ultimately squashing the promotion in 2018 after securing a unanimous vote of the board.
A feud between PulteGroup Inc.'s founding family and a top executive at the homebuilder has spilled out in public with a lawsuit accusing the company's incoming chief operating officer of orchestrating a smear campaign, Business Insider reported.
Bill Pulte, best known for using his Twitter account to give cash to followers, alleged in a civil complaint filed Wednesday in Palm Beach County, Florida, that newly named PulteGroup COO Brandon Jones has used a network of Twitter bots to harass and defame the family.
To make the situation even weirder, Jones is accused of impersonating a deceased person on one of the bot Twitter accounts and even posing as a journalist.
The former PulteGroup COO also used the fake accounts to contact Detroit area newspapers and claim that a Pulte family member had committed arson at the famed Oakland Hills Country Club in Bloomfield Hills, Michigan. Jones even claimed that Mr. Pulte had manipulated his late grandfather's decisions at PulteGroup, which you can read more about here. 
Pulte, 34, alleges that Jones appropriated the identity of a dead person, impersonated a business journalist, and used Twitter to contact Detroit newspapers in service of his campaign. In one instance, Pulte claims that a Twitter account controlled by Jones insinuated that a different family member committed arson at the famed Oakland Hills golf course in Bloomfield Hills, Michigan. 
The lawsuit also accuses Jones of making a false claim that Pulte manipulated his grandfather, the company's founder. 
Imagine being so out-of-control that you would spend that much time and effort spreading lies about the very company, leadership, and founder of the place that has given you gainful employment at the very top of the organization and the people that signs your paychecks! 
The civil suit was filed in Palm Beach County, Florida and the Central Florida Post will keep you updated as the case progresses. 
Jacob Engels is an Orlando based journalist whose work has been featured and republished in news outlets around the globe including Politico, Infowars, MSNBC, Orlando Sentinel, New York Times, Daily Mail UK, Associated Press, People Magazine, ABC, Fox News, and Australia's New Dawn Magazine, LauraLoomer.US, and The Gateway Pundit.
Mr. Engels focuses on stories that other news outlets neglect or willingly hide to curry favor among the political and special interests in the state of Florida and beyond.
Android Users, Click Here To Download The Free Press App And Never Miss A Story. Follow Us On Facebook Here Or Twitter Here. Signup for our free newsletter by clicking here.
Login To Facebook From Your Browser To Leave A Comment