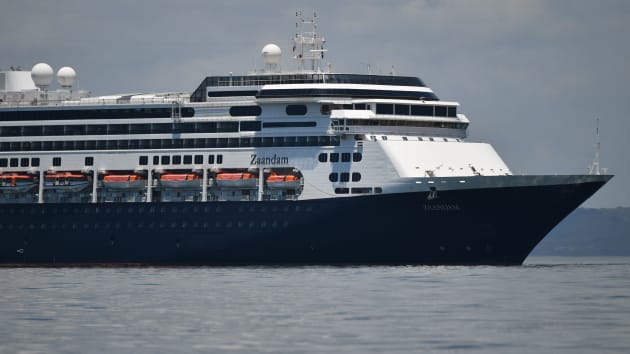 The company, which is owned by parent Carnival Cruise Lines, said they have over 1,800 people on board this ship. They are reporting that 53 passengers and 85 crew members are showing symptoms of COVID-19.
The company said in a statement that "four older guests have passed away on Zaandam," but did not specify whether they died of COVID-19. "No one has been off the ship since March 14 in Punta Arenas, Chile."
The ship departed Buenos Aires on March 7 for a voyage that was meant to end in Chile on March 21. While the ship was at sea, Holland America "made the decision to suspend its global cruise operations for 30 days and end its current cruises in progress as quickly as possible so guests could return home." said the company statement.
The ship's passengers and crew were barred from disembarking in Chile and struggled to find any open ports on the backdrop of the coronavirus pandemic. The ship is now en route to Fort Lauderdale.
Chile, c'mon. You were the final destination anyhow. How does a ship, that's on the West coast of South America, decide that the East Coast of Florida will be the most expedient way to get these folks disembarked, medical treatment, and quarantined?
Login To Facebook From Your Browser To Leave A Comment