August 7, 2020
By: Grace Jicha
LAKELAND, Fla. – Similar to how The Great Depression stimulated entrepreneurship, COVID-19 may lead to a rise in startups as well. With 20.5 million unemployed American citizens amidst the COVID-19 outbreak, according to the Pew Research Center, the U.S. unemployment rate increased from 3.8% in February, to 13% in May of 2020, more than tripling in only four months.
With countless layoffs, furloughs, and lost hours at work, many individuals are utilizing their professional skills to start a business of their own.
The economic effects of COVID-19 have not left any industry unaffected – whether that be an increase or a decrease in revenue.
Among the mandatory closures in many states were public gyms. Nicole Zahn worked at a local gym in Long Island, New York, as a marketing coordinator managing social media, email campaigns, sales messaging, and other marketing tasks. Just two weeks prior to the closure of all gyms and fitness centers across New York state, Zahn resigned due to an inadequate work environment with intentions of finding full-time work in corporate communications.
As New York continued to shut down and job opportunities halted, Zahn's love for public relations and branding motivated her to take an independent step and start her own digital marketing company.
"I'm a very strong decision-maker and a self-starter and instead of sitting around and being discouraged about my situation, I kept moving forward. I decided that I needed to create opportunities for myself," said Nicole.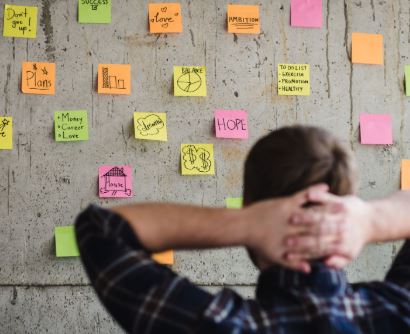 She will launch Center Focused Marketing LLC in late August of 2020. Her services will include brand consulting, brand auditing, public relations, and website development with a focus on small local businesses.
The higher education industry also immediately saw major changes due to the risk that COVID-19 posed to campus classes. By mid-March, many universities suspended in-person classes and moved to a remote learning format. Following the end of the spring semester, many colleges' financial plans included reducing staff and faculty.
Dr. Linda Linzey, Professor of English at a private university in Central Florida, was one of 34 professors whose contracts were not renewed for the 2020-2021 school year. After a lifelong career teaching college English, Linda and her husband, Dr. Paul Linzey, began P&L Publishing & Literary Services, an editing, and publishing company. Linda offers project development, proofreading, and line editing services, and Paul formats written works as both print and e-books.
P&L Publishing & Literary Services launched in early July of 2020. In the first month of business, Linda had already acquired four clients and Paul had three.
"We blog regularly and use keywords to appear in search results as well as building a social media presence, but most of our business comes through word of mouth and our professional network," said Linda.
"The Lord has opened doors for us to do this business, especially through word of mouth. It has allowed us the flexibility for us to move closer to family without leaving clients behind," said Linda.
Countless other individuals like Nicole and Linzey have turned the loss of a job into a new career path following their passions and using their skills. As the world progresses more towards a digital future, entrepreneurship is on the rise and is becoming more accessible to everyone.
"I have this strong background in marketing and would love to take this on full time and utilize my attitude of independence to continue towards success," said Nicole.
Publishers Note: While The Free Press will always be free for our readers, and ad-supported, we are asking our loyal readers to consider a monthly donation of $3 to maintain our local journalism and help us grow, as we ramp up ad sales locally.
You can click here to support us.
We thank you all for your consideration and supporting local journalism.
Login To Facebook From Your Browser To Leave A Comment