June 24, 2020
By: Staff Report
TAMPA Fla.- Residents throughout Hillsborough County, including Tampa, Temple Terrace, Plant City, and MacDill Air Force Base, can pick up free fish from Hillsborough County Mosquito Management Services to help reduce backyard mosquito breeding.
Free Fish Folks.
Last week, Florida Health Department, warned of the upcoming season and variations of ways to mitigate mosquitoes.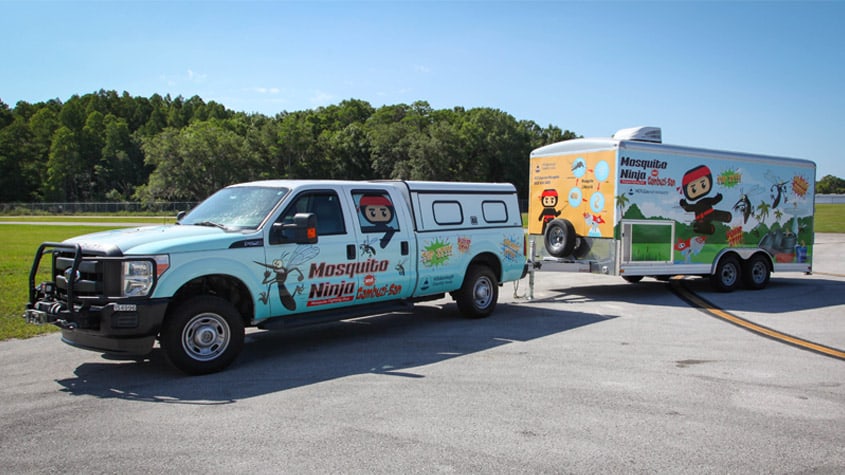 Hillsborough County is providing free fish as an effective, natural way for residents to control the spread of mosquito-borne diseases.
Things to know about the events
Due to COVID-19 social distancing protocols, the event will be drive-thru only and you can't leave your vehicle
To receive fish, you need a photo ID showing you live in Hillsborough County

We will scan or enter your ID information into our mosquito database. After that step is completed, you will move up to the next station to receive your mosquito fish.

Limited quantities – mosquito fish available while supplies last
Mosquito fish facts
Mosquito fish are small, native freshwater fish that eat mosquito larvae
They are ideal for backyard ponds, birdbaths, fountains, animal troughs, unused swimming pools, and other standing water
They require no feeding and care is limited to protecting them from garden sprays, chlorine, or other chemicals used for cleaning
Mosquito fish do not lay eggs and require no special environment for breeding
Schedule and locations
Find our Mosquito Ninja and Gambuzi-San Mobile Lab truck in the location parking lot from 9 AM to Noon on the following Saturdays:
June 27 – Mosquito Management Services – 6527 Eureka Springs Road in Tampa
July 11 – Providence Skate Park – 5720 Providence Road in Riverview
July 25 – Northdale Park – 15550 Spring Pine Drive in Tampa
August 8 – Keystone Rec Center, 17928 Gunn Hwy, Odessa
August 22 – Mike E. Sansone Community Park – 1702 N. Park Road in Plant City
September 12 – SouthShore Library – 15816 Beth Shields Way in Ruskin
September 26 – Temple Terrace Public Library, 202 Bullard Pkwy, Temple Terrace
Login To Facebook From Your Browser To Leave A Comment