TAMPA, Fla. – You have to get to the door to kick it down.
The Lightning are there.
They are in the Stanley Cup Finals again, for the first time since 2015, when they were so young and the road was all ahead of them. Now they are back, finally, our bubble boys shattering the sounds of silence with a 2-1 overtime win over the Islanders to put them in the Finals against the Dallas Stars.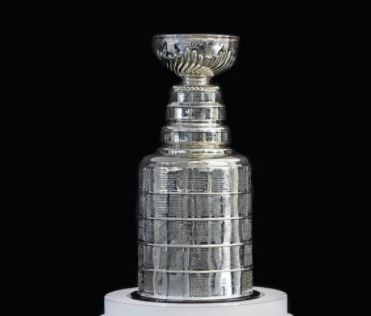 It seemed fitting that the overtime winner came from all-purpose Boly Anthony Cirelli, who went down in the second period Thursday night after a collision. Cirelli eventually got up off the deck, all heart, and back into this game. In the second overtime, practically skating on one leg, he banged one home. That's this Lightning team. They get up. They keep on punching.
It doesn't matter who or what has stood in their way, and that includes COVID along with their first three playoff opponents, as well as their history of failures in recent postseasons. Coach Jon Cooper and the lads are back, and it's no small thing, quiet as it has been, thousands of miles from their thousands of fans in Tampa Bay.
Home is where the Stanley Cup is.
The Lightning can almost reach out and touch it.
Four wins.
It's the closest they have been since 2015, when they had a 2-1 lead in the finals before the older, more experienced and Cup-savvy Chicago Blackhawks stormed past them.
Every year since, as the Lightning core grew a little older and the team tried to add the right pieces, there have been highs, but there have been lows, and beyond lows, like two lost Game 7s in conference finals, like the year without playoffs at all, like last year's nightmarish sweep at the hands of Columbus that snuffed out a 62-win regular season and made us wonder if the Lightning would ever get it done. They were a joke. They were chokers.
But here they are. They have made it through. They survived all of it and maybe learned along the way. All they need to do is graduate. The diploma is shaped like a cup.
"We've been knocking at the door and it can get frustrating. It can make the summers, time wise they're so short, but mentality wise they're long," Lightning coach Jon Cooper said Thursday night. "You have to believe in your process, you have to believe what they're doing … This journey, especially after last year, we kind of took it on the chin, and rightfully so. We deserved to take it on the chin. But to counter punch like we have this year …"
Let's be clear. If the Lightning would have failed to make the finals, the whole thing would have been blown up. Cooper would have been fired. I believe that. But that doesn't matter right now. It's not what I believe, it's what they believe.
The past doesn't matter. The present is everything. Superstition is meaningless. Presented after with the Prince of Wales Trophy as Eastern Conference champion late Thursday, the Lightning embraced it. In 2015, they didn't want to touch it.
"It didn't work last time," Lightning star Victor Hedman said with a smile.
They touched it. They gathered around it for a team photo, but only after they made captain Steve Stamkos get in frame. He is part of this team, its history, good and bad, even if another injury and recovery have kept Stamkos from skating a single second of playoff hockey. He's part of this. Cooper and the players have forged a family over the years, both through triumph and defeat.
Gather 'round, you Princes of Wales.
"We won one trophy, and now we're going for the next one," Hedman said,
The Big One.
The Lightning's Finals opponent is no slouch. As if almost a bow to Lightning history, the Stars are coached by Rick Bowness, who was a Lightning assistant before he was dismissed after the Lightning lost from ahead to Washington in the 2018 conference finals. Bowness, a great guy and hockey lifer (more than 2,500 games behind benches), had a lot to do with the Lightning success, and in helping Hedman into who he is, the best defenseman in the NHL and, with nine postseason goals, the prohibitive playoff MVP should the Lightning win it all.
The Stars bristle upfront with top-flight veterans upfront, like Jamie Benn, Joe Pavelski, Tyler Seguin, Corey Perry, and Alexander Radulov. They have a superstar on defense in John Klingberg and a budding star in Miro Heiskanen. They have caught late magic in goal with journeyman Anton Khudobin, who has replaced former Lightning keeper Ben Bishop as No. 1 in the playoffs. It was Bishop who helped lead the way for the Lightning in 2015.
This sounds like a formidable Finals challenge for the Lightning. But this team has overcome this postseason, including clinching each series along the way in overtime, an NHL first. The Lightning could have lost Thursday but for an overtime, breakaway save by Andrei Vasiliveksiy. But he is the best in the NHL for a reason, and he showed why.
The best goaltender. The best defenseman. The best scoring mighty mites in Nikita Kucherov and Brayden Point. The best grinding, too. Lightning winger Pat Maroon, who came over from a Cup winner in St. Louis, thought he had seen it all. He hadn't. You knock the Lightning down, they get back up, they beat you, just like Tony Cirelli did in OT.
"It just goes to show you how much character we have," Marron said. "We have that no-quit mentality in our locker room."
Now comes one last test. After all these years, all this building, all these disappointments, the Lightning have a chance to make complete sense of a virus-riddled season that at times has made no sense at all. Out of all this, Tampa Bay might have another champion, a deserving one if they kick the final door down.
Good Lord, it's time.
Lord Stanley time
Publishers Note: While The Free Press will always be free for our readers, and ad-supported, we are asking our loyal readers to consider a monthly donation of $3 to maintain our local journalism and help us grow, as we ramp up ad sales locally.
We thank you all for your consideration and for supporting local journalism.
Login To Facebook From Your Browser To Leave A Comment