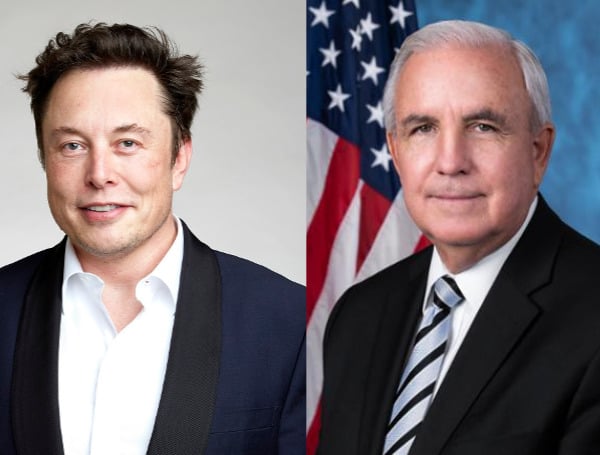 A second Florida Republican politician has pitched Elon Musk the idea of relocating Twitter to the Sunshine State.
On Friday, GOP Rep. Carlos Gimenez of Miami tweeted that Musk should get out of San Francisco if he seeks to find "diversity."
Gimenez was responding to a news report that city officials are investigating Twitter because Musk provided employees beds in their offices.
"Unlike San Francisco, the Free State of #Florida is a diverse state, with diverse people of all different backgrounds," Gimenez tweeted at Musk. "We value diversity of thought here in Florida. The decision is easy, we will gladly welcome @Twitter & @elonmusk to Miami-Dade!"
Gimenez followed that up during an interview with Newsmax.
"We have a great tech ecosystem, something that I've built up when I was the mayor of Miami-Dade County. We have a great diverse group of people that live here – close to three million people – and greater and better yet, we have diversity of thought. We have Republicans and Democrats and independents, and we're not just one mindset," the congressman said.
"So I think he needs to get out of San Francisco," the Miami Republican added. "There's an echo chamber there, everybody is thinking the same. We don't do that here in Miami-Dade County. That's why it's such a great county. That's why everybody's moving to the great state of Florida — the free state of Florida."
Gimenez noted that his community and Florida are ready to deal if Musk is interested in relocating.
He said the first is finding out if Musk is really interested in doing that. If so, Florida has incentives to help Musk's decision-making.
"We have incentives in Miami-Dade County that will give tax breaks. We also have incentives from the state of Florida if you add jobs."
"Plus, you have no state income tax here either so the employees themselves can keep more of their paychecks and keep in their pockets and not ship it off to a woke state like California where they do all kinds of crazy things," the congressman continued. "We actually do good things with tax dollars here and we're led by a good governor."
"The proof is in the pudding," Gimenez added. "We've got something like 800 people moving into the state every single day, so we just keep growing and growing."
Commenting on Musk's current home state, Gimenez noted that maybe Californians "are not all that bright" if they want to stay in a place with high crime rates and high taxes.
"I'm not trying to disparage the people who live in California," he argued, "but they really need to look at coming [to Florida] and getting out of there."
Back in April, Florida Chief Financial Officer Jimmy Patronis encouraged Musk to jump ship out west.
"I think Twitter's culture could benefit from being in a state that values liberty and has not been taken captive by the thought police (unlike California). There is no Ministry of truth here. Just freedom, beaches, and a lot of opportunity," Patronis said, as The Free Press reported.
"Corporate glad-handing to online mobs has detracted from free speech and free thought. New ideas are blocked, or muted, and creativity is demonized."
"In Florida, under Governor Ron DeSantis' leadership, we value free speech and honest debate. We also know what it means to grow or maintain a business and the tools they need to succeed," Patronis noted.
"You already trust the Florida Space Coast with SpaceX – you should relaunch a new and improved Twitter right here in Florida," said Patronis.
Visit Tampafp.com for Politics, Sports, and National Headlines, or signup for our free newsletter by clicking here.
Android Users, Click Here To Download The Free Press App And Never Miss A Story. Follow Us On Facebook Here Or Twitter Here.
Login To Facebook From Your Browser To Leave A Comment