June 29, 2020
By: Staff Report
TAMPA Fla. – During a press conference on Sunday, Governor DeSantis told reporters that the younger crowd is partially to blame for Florida's COVID -19 spikes.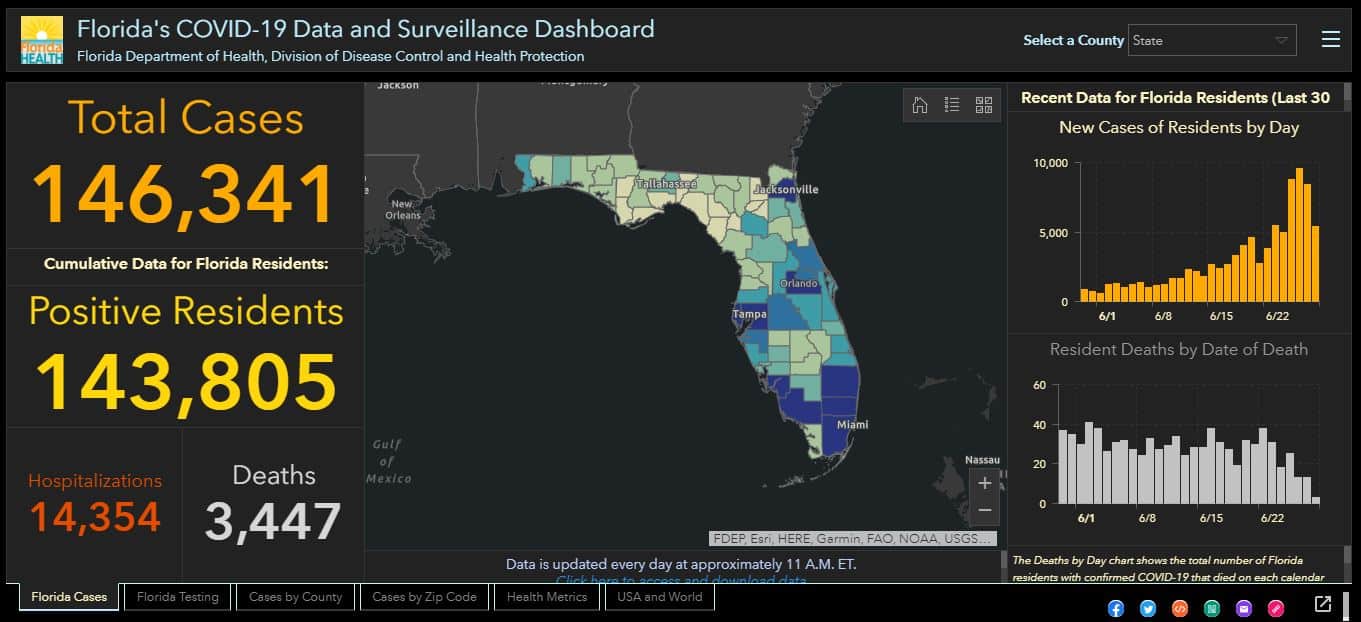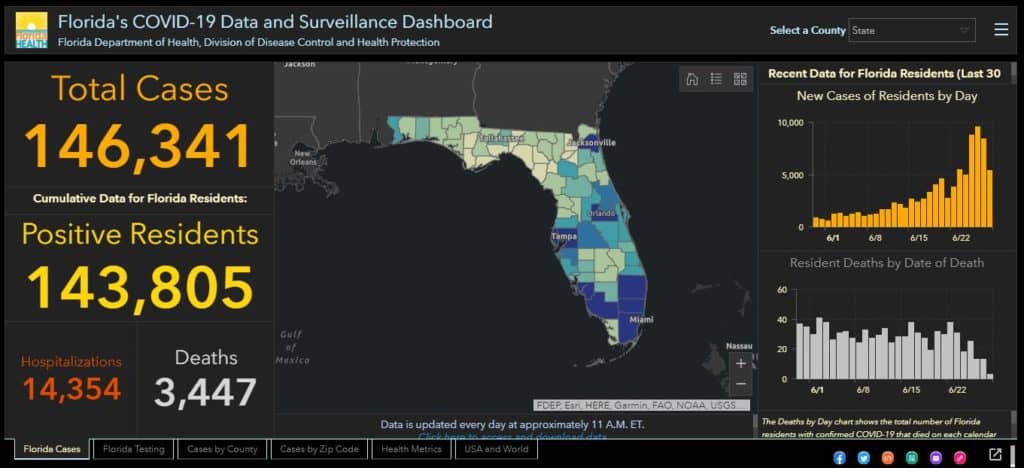 Gov. Ron DeSantis said at a press conference Sunday, "If you look at that 25 to 34 age group, that is now by far the leading age group for positive tests."
DeSantis added, "can't control" them because "they're younger people and they are going to do what they are going to do."
DeSantis also said that bars are partially to blame with, "widespread noncompliance" in packed establishments that "tossed aside" safety guidelines.
"It has invariably been because they packed so many people in and created a type of environment that we are trying to avoid," DeSantis said. "Caution was thrown to the wind and so we are where we are."
At a press conference on Friday, DeSantis said, "We had a 10 person gathering mandate a limit in place statewide until I believe June 4, we're there gatherings bigger than 10 people going around did you ever see that, I think you did,' said DeSantis
"I do think what'll work (to slow the spread of COVID-19) is, consistent messaging, letting people know what they can do to to help protect themselves and protect others, and then you obviously can have local folks that want to do different ordinances quite frankly, there are parts of Florida where it just wouldn't make sense," said Desantis.
Sunday, Florida saw an increase of over 8,500 COVID-19 cases in the state.
Login To Facebook From Your Browser To Leave A Comment