June 24, 2020
By: Tiffany Razzano
ST. PETERSBURG Fla. – Wanting to help shoppers connect with Black-owned businesses in Hillsborough and Pinellas counties, Hillary Van Dyke and Joshua Bean launched the Green Book of Tampa Bay last February.
This comprehensive directory "makes it super easy for people to support Black-owned businesses," Bean said.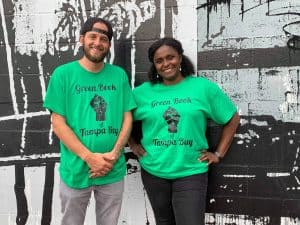 The name is a reference to the "The Negro Motorist Green Book," which is "a survivalist guide from the Jim Crow era for (African American) people to navigate safely from place to place," he said. "The name is a nod to that, but we've also put our own spin on it, and we want to make it grow, make it more modern."
Van Dyke and Bean, both educators, met while working at Azalea Middle School in St. Petersburg. Today, they both work in Pinellas County Schools' district office.
In addition to their work in the schools, they are both community advocates in various ways and bonded over an interest in bolstering Black-owned businesses.
"Working at a school for so long, you really get a gauge of what's going on in the community," Bean said. "We saw some of the things going on and I think it just goes back to basic math and economics and realizing there was a gap. We asked ourselves, how do we infuse money into Black-owned businesses?"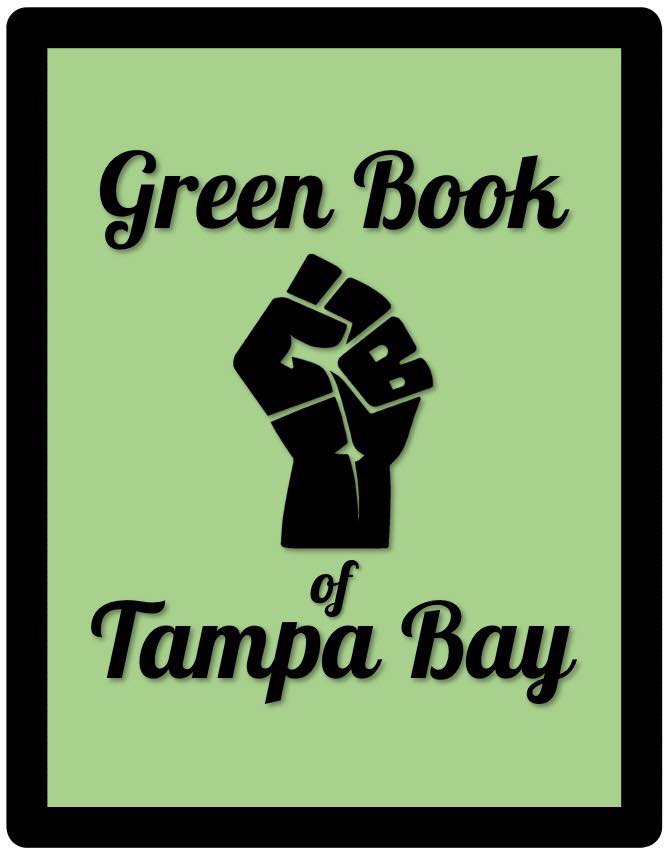 Around the time they began planning the Green Book of Tampa Bay and "trying to figure out how do we help push economic vitality in the Black community," Killer Mike released his Netflix original series "Trigger Warning," Van Dyke said. In one episode, the rapper attempts to live exclusively supporting Black-owned businesses for three days – everything ranging from toothbrush and cell phone companies to smaller local shops and restaurants.
"And he can't," she said. "Well, he can't do it easily. It was very inspirational."
As the COVID-19 pandemic began to affect the state of Florida in early spring, One Community St. Pete, an economic growth plan for South St. Petersburg, reached out to Van Dyke and Bean. One Community wanted to create its own directory of Black-owned businesses in St. Petersburg but discovered the Green Book of Tampa Bay and proposed joining forces. The Green Book of Tampa Bay now exists under the One Community umbrella.
"We had a giant list of businesses, but it wasn't necessarily the most user-friendly experience," Van Dyke said. "So, they gave us some web development support to move the existing site to a more user-friendly platform. Now, it operates more like Yelp. It's a lot easier for people to use."
Their goal is for the Green Book of Tampa Bay to serve as "a one-stop destination" for those seeking the services of Black-owned businesses, she added. "Bookmark us and before you go to Google, search on (our site) because a lot of these businesses aren't going to rise to the top of the Google search."
The website covers a wide range of industries, including arts and entertainment, food and beverage, hair and beauty, home and auto, real estate, services, and shopping. It also includes nonprofit organizations, museums and historic cultural sites.
"Anything celebrating black excellence," Bean said.
In the wake of George Floyd's murder at the hands of a Minneapolis police officer at the end of May, and the social and civil unrest that has followed, there are more eyes on the Green Book of Tampa Bay than ever before.
"We totally love the support and it came, unfortunately, at the exact right moment that it needed to come," Van Dyke said. "At this moment, when white people are trying to figure out what they can do – because that's the question, what can I do? – supporting Black businesses is an easy thing to do….It's in vogue, right now, to be supportive of Black-owned businesses, but the hope for us is that it becomes a habit that you continue beyond this moment."
The site gets thousands of views every day and the number of businesses listed has doubled – from around 200 to a little more than 400 – in a little over a month. They would like to slowly expand their reach into other counties in the Tampa Bay region – Sarasota, Manatee, Pasco – and, eventually, throughout the state.
"It's blowing up, but we struggle to be excited about why it's blowing up," she said.
Bean added, "We are really aware of why and it's unfortunate as to why, because of everything that happened to George Floyd. If we could turn back the hands of time and get his life back, we'd do that in a heartbeat."
Still, they recognize the important role the Green Book of Tampa Bay has in the community. Van Dyke hopes people, including white residents of the region, will "make a real effort to find a Black-owned business on (our site) first before you go to Google. Even if you do this once a week, we just want to build intentionality in people's lives to support Black-owned businesses."
She added, "Black folks have been out here being, literally, exploited for free labor for however long and then exploited for cheap labor for however long and then exploited in a lot of ways still. This is a community of people that has been here, that has helped grow this country to be one of the world powers because of our exploited labor and all we're asking in 2020 is return the favor. Bookmark it and be intentional about where you spend your money."
Search the Green Book of Tampa Bay's business listings here.
While The Free Press will always be free for our readers, and ad-supported, we are asking our loyal readers to consider a monthly donation of $3 to maintain our local journalism and help us grow, as we ramp up ad sales locally.
You can click here to support us.
We thank you all for your consideration and supporting local journalism.
Login To Facebook From Your Browser To Leave A Comment