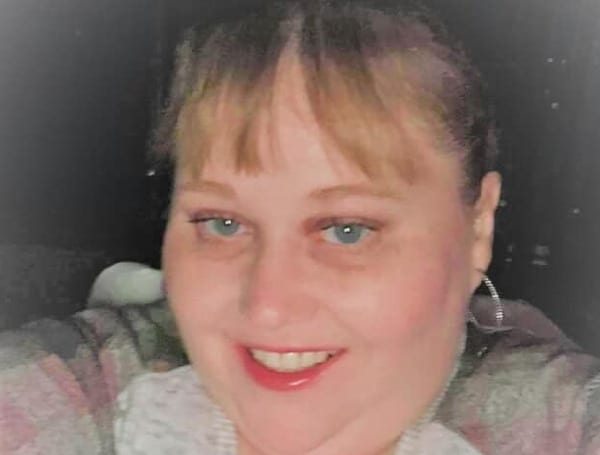 PRESTONSBURG, KY. – On June 18, a call to 911 went unanswered from a woman who was found brutally murdered and left for dead in a Martin, Kentucky home. No arrests have been made in the case.
The victim, 38-year-old Amber Spradlin, was described by friends and family as a loving and caring woman who wanted to fit in and would go above and beyond to help others.
"Our little Amber was always so open and loving. Among others, she loved our Uncle John and Aunt Rose and was adored by them. She was devoted to our family and was precious to all of us. Her warmth and sincerity were always visible in all her interactions. Amber brightened our lives, and we will always miss her so much," posted Linda Neeley Hardwick on a memorial page for Amber.
Spradlin's family, friends, Attorney Mark Wohlander, and Dale Golden, who represents the family, held a press conference on Thursday where the barbaric details of the murder were revealed.
Attorney Wohlander said he believes that the state police have a suspect and described the crime scene as 'gruesome' and said he believes they are waiting on DNA evidence.
"It was brutal. There was blood everywhere. There was blood everywhere. Blood mixed with other blood and DNA," Wohlander said. 
A cousin and friend of Amber Spradlin, Debbie Hall, spoke at the press conference Thursday, revealing the hell that Spradlin endured prior to her death.
"My nights are filled with visions of what happened to her. I don't know the terror that that she had, the fear that she had, screaming. I can just imagine her screaming and trying to fight back," said Hall during the press briefing Thursday in Prestonsburg. "She was 4'11"; she had no defense."
"These monsters who did this to her. She was stabbed not once, not twice, not three times. She was stabbed at least 11 times in her head, her neck, and her throat," said Hall.
"These monsters slit her throat all the way around. They took a knife, and they stabbed her right in the front of her throat, all the way through to her spine. They stabbed her underneath her cheekbone, and the knife went all the way up behind her eyeball. They stabbed her in the side of the head and broke the knife tip off in her head. I can't imagine what she was going through and how she was feeling," said a tearful Hall.
"There's a monster out there, and people who know things about this and they don't want to tell, well, they are a monster too; they are every bit as bad," said Hall.
Prestonsburg Interim Police Chief Ross Shurtleff told News Channel 13 in Huntington, West Virginia, that the 911 center didn't receive any calls from Amber Spradlin on June 18 and that all calls from that day have been forwarded to the Kentucky State Police for their investigation, Shurtleff told the outlet.
The Free Press contacted the Kentucky State Police (KSP) Public Affairs Office Post 9 in Pikeville and was told that the case is being investigated as 'foul play' and that when an update is available, we will be notified. Records and 911 calls won't be released during an ongoing investigation.
Spradlin was laid to rest on Saturday, June 24.
This is a developing story, and we will update this story as more details are released.
Android Users, Click To Download The Free Press App And Never Miss A Story. Follow Us On Facebook and Twitter. Signup for our free newsletter.
We can't do this without your help; visit our GiveSendGo page and donate any dollar amount; every penny helps.
Login To Facebook To Comment