By YVETTE C. HAMMETT
Gus Muench was nothing if not persistent in his quest to save Tampa Bay from pollution and preserve its history as a water road for the native Uzita tribe.
Born August Muench, the commercial blue crabber and tour guide died Aug. 14 at the age of 83, leaving behind a decades-long legacy of environmental activism.
Nanette O'Hara, the former spokeswoman for the Tampa Bay Estuary Program, ticked off a string of committees and organizations Muench was involved in, from the Manatee Awareness Coalition to Cockroach Bay Users Group (CBUG) and Hillsborough County's Jan K. Platt Environmental Lands Acquisition and Protection Program. There were many others, as well.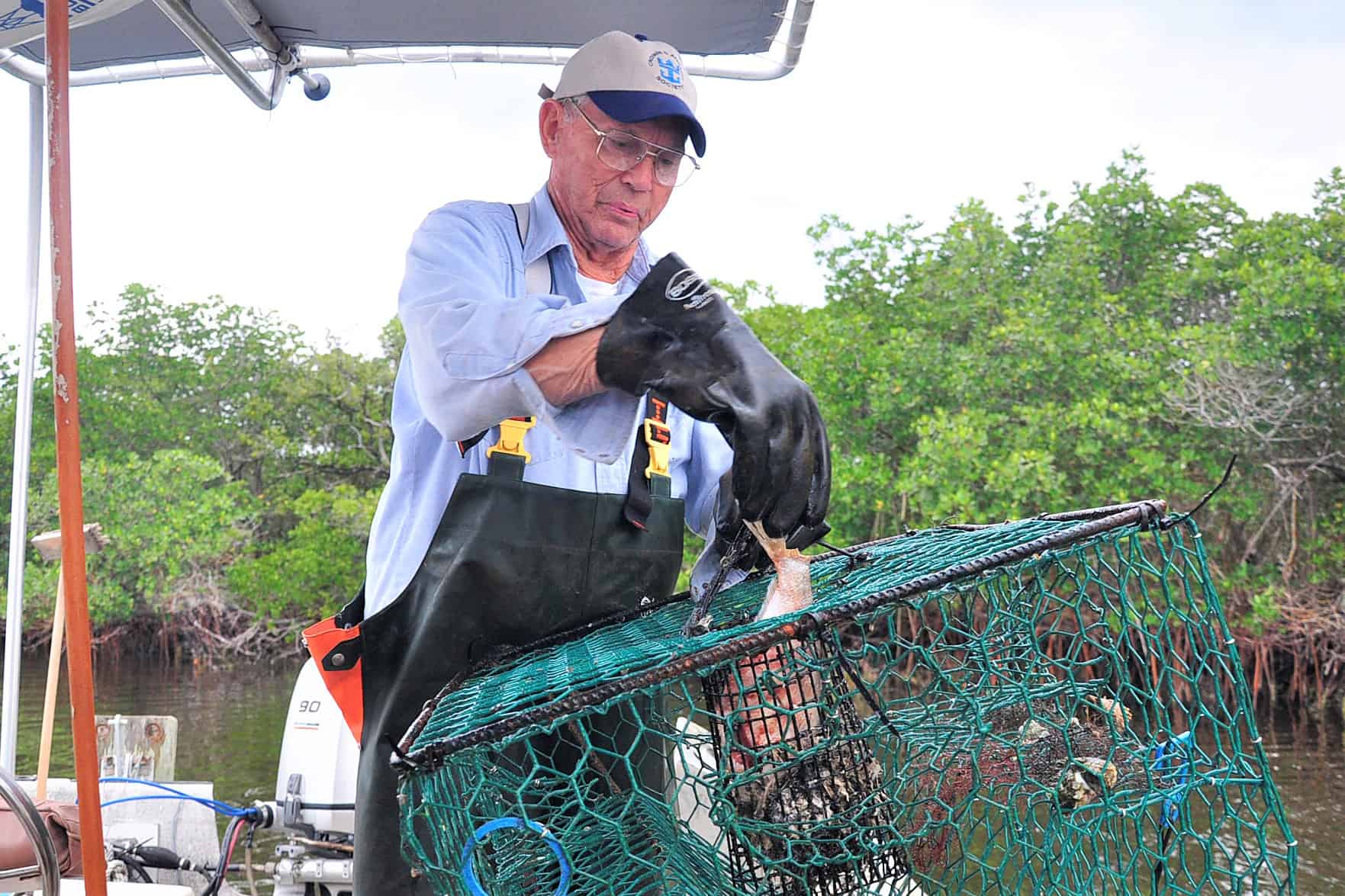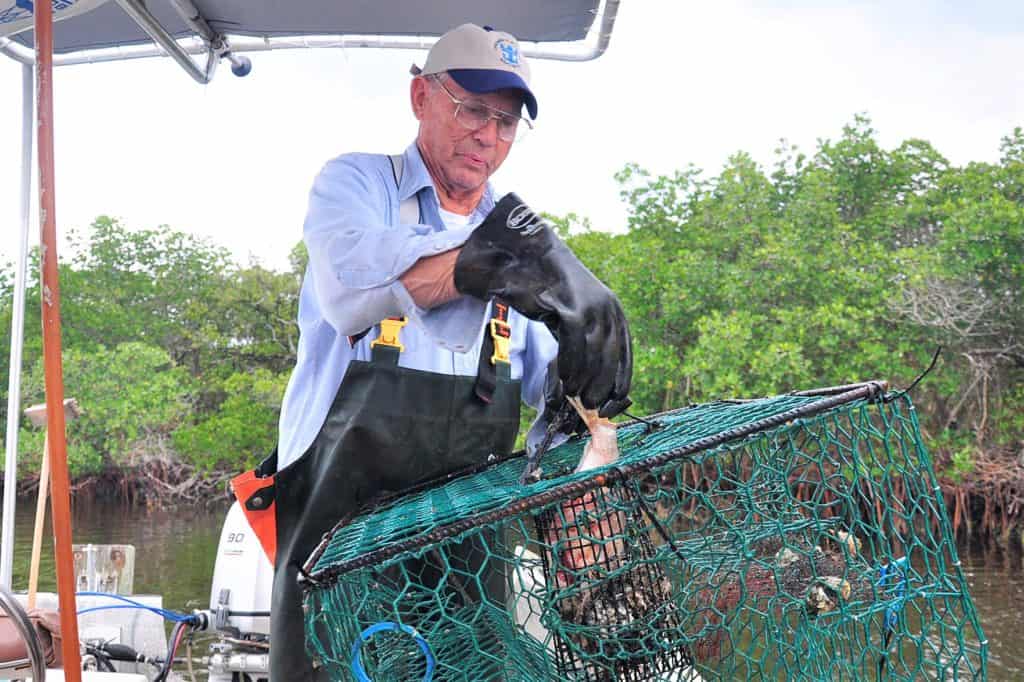 "Gus was completely unique," O'Hara said. "There will not be anybody else like Gus. He was truly one of a kind.
"He didn't fit into any stereotypes. While he made a living off harvesting a resource, blue crab, he also really understood the importance of regulating that resource."
The older he got, the more concerned he became for the future of the bay and the Little Manatee River, she said.
"I've known Gus a long time, probably close to 30 years," she said. And she called him not just activist, but friend.
Muench, a Tampa native who grew up in Seminole Heights and on the Hillsborough River, was very involved in working with the state to review and implement new restrictions for the entire Bay area, including manatee slow-wake zones. He also supported rules for crab season closures that allowed for crabbers to pull traps out of the water so they wouldn't continue to trap and kill fish and other marine life.
He helped select properties for the county to purchase with ELAPP funds and even funded specific projects, including a website with the history of ELAPP and a picnic pavilion at the top of Mount Cockroach in the Cockroach Bay Nature Preserve in Sun City.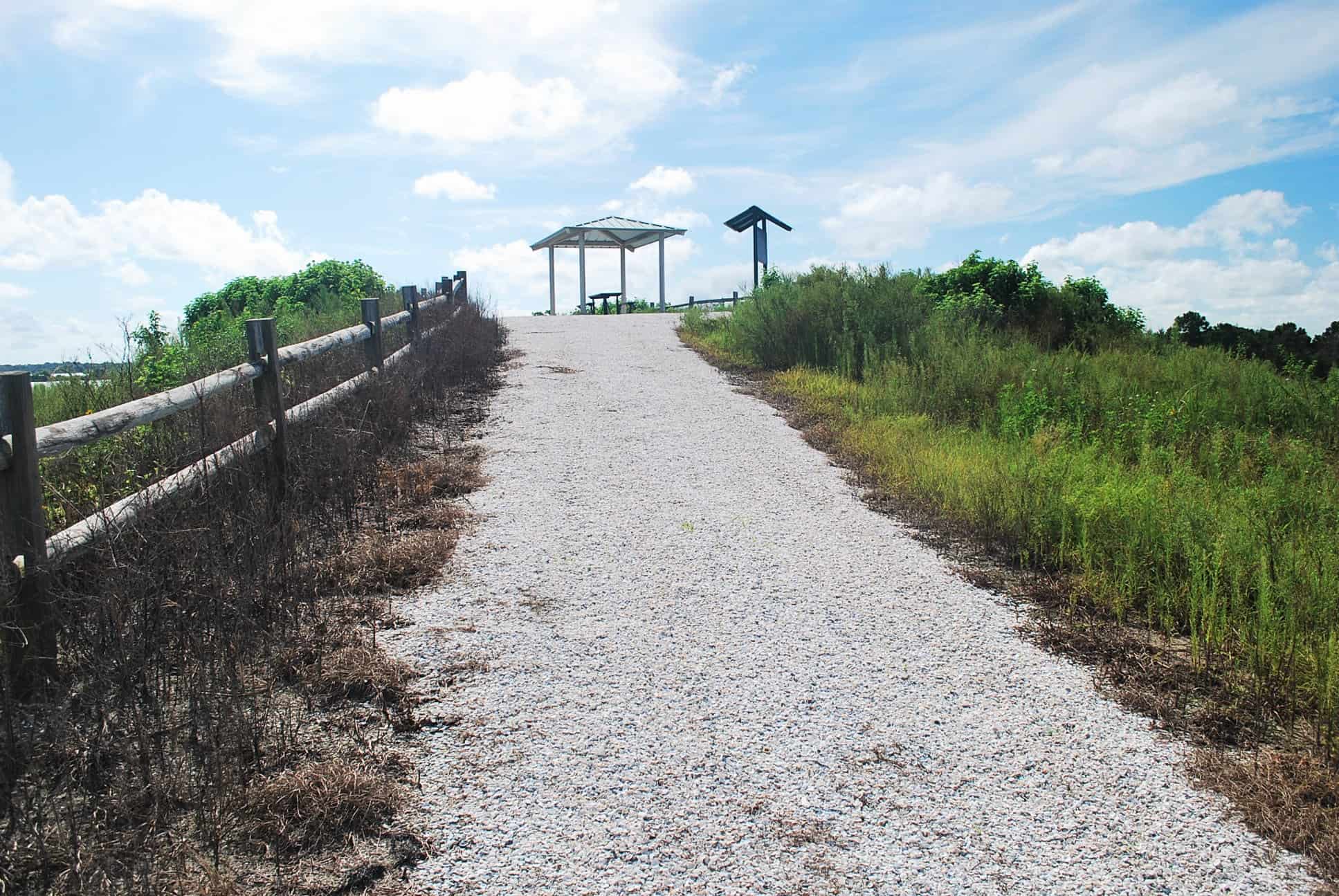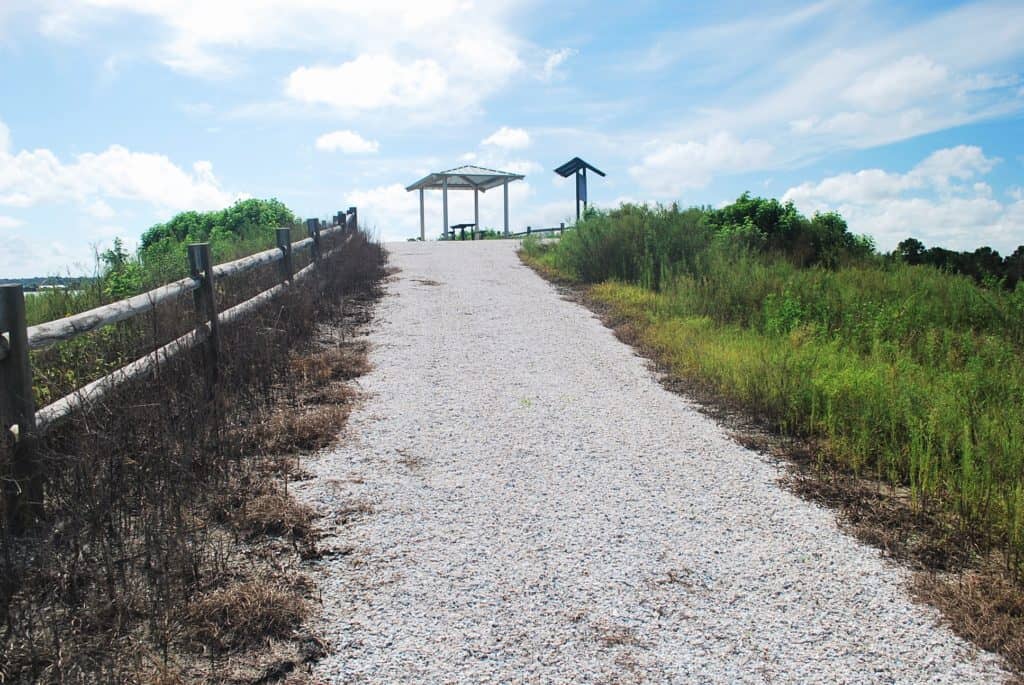 The hiking trail leading to the mound will shortly be named for Muench, said Ross Dickerson, environmental lands manager for ELAPP.
He was a one-man activist behind the Uzita Trail, which followed a string of islands and mangroves starting at the mouth of the Little Manatee River down to the Manatee County line. The Uzita tribe walked and lived along the 12-mile trail.
"Gus was pushing for preservation of islands and areas around Tampa Bay before ELAPP even came to be," Dickerson said. "There is an article from June 13, 1986 in The Tampa Tribune where he is pleading with people to protect Tampa Bay."
Muench's biggest motivation was protecting Tampa Bay, Dickerson said. "He wanted to make sure the islands and bay and the upland habitats remained intact and preserved."
Muench funded the Theodore Roosevelt Hillsborough Forever Conservation Award, so that every year someone in the county would receive that award and get $2,000 to do restoration on ELAPP lands.
Originally a splicer and field supervisor for General Telephone Co., Muench retired and bought land in Ruskin, where he and his wife, Betsy, raised his boys, Gus Jr., Scott, Stephen and Sam.
MORE: 2017 interview with Muench from USF Libraries Oral History Program
He would start his day crabbing in the river, Gus Jr. said.
"I think he always grew up on the water. His father took him out up and down the Hillsborough River, and upper Tampa Bay and Weedon Island. They would go fishing, throwing the net, crabbing. That was his introduction, being with his father on Tampa Bay. Being on the water was part of his childhood," Gus Jr said.
"He was never part-time anything," his son said. He was full-time telephone splicer, full-time crabber, full-time father and eventually, full-time environmental activist.
"He focused on a variety of projects and efforts from an all-release sport fishing society to the Little Manatee Preservation Committee to the oyster reef project," Gus Jr. said.
Muench developed a polyurethane mesh that could be used to build oyster reefs. He built numerous reefs on both private and public property, his son said.
In his later years, Muench reinvented himself with his Gus's Crabby Adventures, which offered boat tours for tourists.
That was a way for him to share his love of Cockroach Bay, O'Hara said. "He would teach them how to bait the crab traps, set the traps, retrieve the traps, and during that trip, he would tell you all about the history of the bay and the Little Manatee and how things had changed over 50 years. You got a whole glimpse into this kind of lost world."
His boat tours were very popular, and the highlight was at the end of the tour, when he would serve what O'Hara called "a genuine four-star crab dinner."
"We've heard lots of stories about how different people knew him," Gus Jr. said.
He said he and his brothers have been heartened by the outpouring of kindness they have received since their father's passing.
"People involved with conservation efforts have all come forward, and others just talking about how persistent my father was and the individual impact he had."
Login To Facebook From Your Browser To Leave A Comment