HAINES CITY, Fla. – Haines City Police Department is seeking the public's help identifying a man who tried to use a counterfeit $100 bill at a local restaurant earlier this month.
The man pictured below, attempted to use the fake bill on Jan. 2 at Manny's Chophouse, 35496 U.S. 27.
No services, merchandise, or change were provided before he left the restaurant and fled the area. The man had the word "love" tattooed across his knuckles on his right hand, a teardrop tattoo under his right eye, and walked with a limp.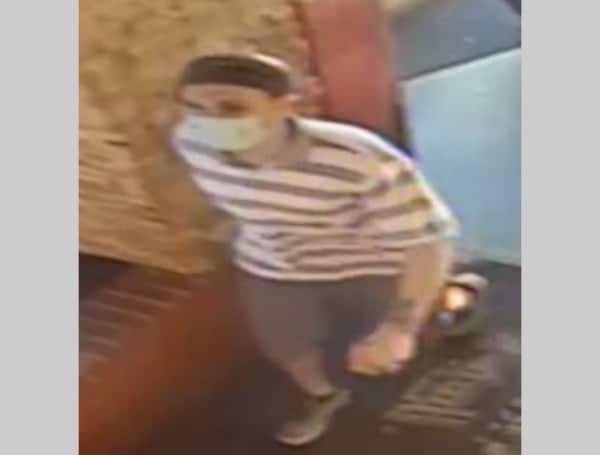 Anyone with information who wants to REMAIN ANONYMOUS and be eligible for a CASH REWARD is asked to call Heartland Crime Stoppers Florida at 1-800-226-TIPS (8477) or log onto www.P3tips.com to submit your tip via the web.
For a secure and password-protected mobile app for your smart device, go to the app store and download the free "P3tips" mobile app. No caller ID, no recorded lines, no tracking cookies, no saved IP addresses. Anonymity is GUARANTEED.
Login To Facebook From Your Browser To Leave A Comment